Union minister to reach out to Opposition leaders to break Parliament logjam
Goel said he will be visiting key leaders of opposition parties, including the Congress, AIADMK, TDP and TRS, to persuade them to call off their protests, which have resulted in a washout of Parliament's proceedings since March 5
New Delhi: Union minister Vijay Goel will meet key Opposition leaders at their residence in an effort to break the logjam in Parliament, which has been paralysed for 14 days due to protests by various parties.
The government is willing for a discussion on no-confidence motions against it and enjoys a strong majority in the Lok Sabha, Goel, who is Minister of State for Parliamentary Affairs, said on Thursday, wondering why the Opposition leaders were debating on television and not in the House.
Goel said he will be visiting key leaders of Opposition parties, including the Congress, AIADMK, TDP and TRS, to persuade them to call off their protests, which have resulted in a washout of Parliament's proceedings since 5 March when it met after a recess to continue the Budget session.
At a press conference, Goel noted that over Rs 2.5 lakh is spent per minute in running Parliament, and asked Opposition parties to raise their issues and debate them in the two Houses.
The second leg of the Budget Session is of 23 days and all 14 days so far have been wasted, Goel said.
"I have been meeting Opposition leaders in Parliament and will now visit their homes to persuade them to call off their protests and start discussion on their issues" in the two Houses, he said.
On issues like the PNB scam, the government has more to tell the people than the Opposition, he claimed and said the Modi government has been an honest dispensation which has worked against corruption.
"Parliament is meant for debate. It is sad that Opposition leaders can debate outside and on TV channels but not in Parliament. It is also strange for some of them to keep protesting in the Well of the two Houses and then say that it is the government's job to run them," he said.
Arjun Ram Meghwal, who is also a junior minister for parliamentary affairs, said it is difficult for the Speaker to take up notices for no-confidence motions as long as members are present in the Well as she is required to do a head-count of members supporting the notices.
The Telugu Desam Party (TDP) and the YSR Congress have given notices for no confidence motion against the government following the Centre's stand that it cannot provide special category status to Andhra Pradesh.
Several parties have been protesting in the Lok Sabha and the Rajya Sabha over various of issues such as banking scam, Cauvery board, special status to Andhra Pradesh and quota hike, leading to daily adjournments.
A large number of bills, including on triple talaq, whistleblower protection and OBC Commission, are pending in Parliament. The Lok Sabha passed the crucial Finance Bill without any discussion. A couple of other bills have also been pushed in the two houses amid the din.
Politics
Gehlot has made it clear that he will fight for the party's president post, and that any call on his successor to head the Rajasthan government will be taken by party interim chief Sonia Gandhi and Congress' Rajasthan in-charge Ajay Maken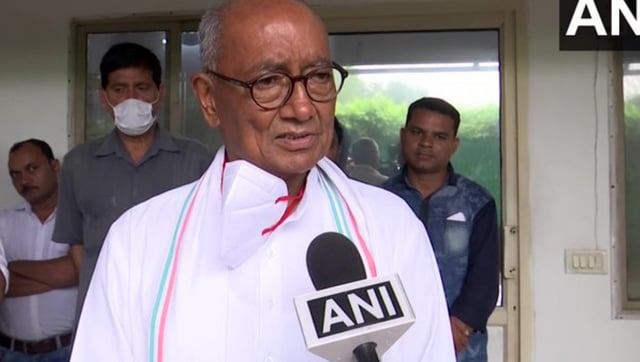 India
Former Madhya Pradesh CM Digvijay Singh has introduced a twist in the Congress President Election by indicating that he may contest as well
India
Some of the frontrunners who are likely to throw their hat into the ring are former diplomat and Congress leader Shashi Tharoor and Rajasthan chief minister and veteran party leader Ashok Gehlot