Union minister Mukhtar Abbas Naqvi says Centre won't introduce Islamic banking 'as India is a secular country'
India has a wide network of banks to meet the needs of people and hence govt has no intention to introduce Islamic banking, Mukhtar Abbas Naqvi said.
Hyderabad: India has a wide network of different banks to meet the financial needs of people and hence the government has no intention to consider introducing Islamic banking, Union minister Mukhtar Abbas Naqvi on Sunday said.
Islamic or Sharia banking is a system of finance in which interest is not charged.
"In India, the government will not allow Islamic banking, because India is a secular and democratic country," the minister for minority affairs told PTI in Hyderabad.
"There are different government and scheduled banks and the existing banking system is for all. Hence, the government is not thinking of introducing the concept of Islamic banking," he said.
"Some organisations and some people had made a suggestion on this issue (to introduce Islamic banking), but we do not have any such intention," he said.
On the Winter Session of Parliament, Naqvi said the government was willing to discuss all important issues and sought the Congress's support for smooth conduct of proceedings in both the Houses.
"We will discuss all issues. We are expecting that the Congress will allow smooth functioning of Parliament. Because Parliament is for holding discussions and making decisions, and if you only want to create disruption in Parliament then it will affect its decorum," he said.
Politics
Parliament Monsoon Session LIVE Updates: The Rajya Sabha was adjourned for the day after the Opposition continued to protest over the Pegasus row and farmers' issues
India
The vote to decide whether Susana Diaz, the former regional president, can be elected as a senator for the region was halted as the rodent disrupted proceedings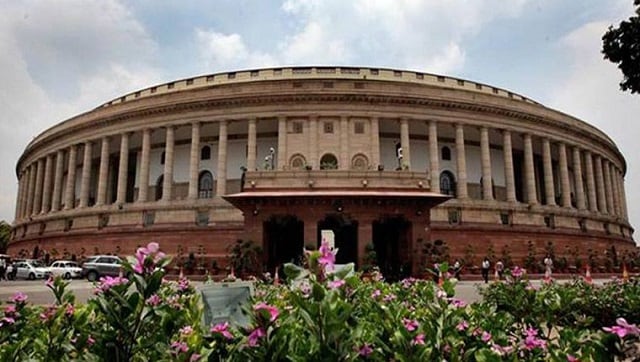 India
Parliament Monsoon Session Live Update: After the Rajya Sabha was adjourned even as suspended TMC MP Santanu Sen refused to leave the House, IT Minister Ashwini Vaishnaw said, "TMC has a culture of violence in Bengal".