Uniform Civil Code: Both govt and AIMPLB should let Supreme Court do its job
There's a need to right what Shayara Bano's PIL on triple talaq points out, but to achieve the government should aim for integration, not oppression, writes Sadia Dhailey
It was two months ago that I seriously began to follow the events that unfolded since Shayara Bano's writ petition in Supreme Court. It was making the most news in mainstream media since March. Until then I thought of it as a cut and dry case.
I had done this a dozen times over the years, explaining to curious friends that there's no such thing as triple talaq. This was the narrative I grew up with at home, and reinforced repeatedly while reading age-appropriate religious books, the photocopied and well-devoured Most Common Questions Asked to Muslims, at Islamic discussion forums, and in Qur'an translations and commentaries. I would be almost too pleased to enunciate the process of divorce in Islam, for it seemed perfect to me: Thought out, deliberated, arbitrated, waiting time to understand the finality of the decision (three months), and three opportunities at reconciliation. "It is almost like how the courts of law prescribe it," I would say.
In a parallel universe, dark and dysfunctional, Shayara Bano suffered at the hands of her husband and in-laws, living in fear of "three words". Her truth was different from mine.
Multiple tabs have stayed open on browsers on all my gadgets for weeks now; news articles, opinion pieces, research papers, religious annotations… It's as if closing them would mean that their sound reasoning would be lost with it. Because the world outside the screen doesn't look much like what I thought it was; Shayara and my worlds are colliding, and I am forced to face her reality.
Why is the All India Muslim Personal Law Board (AIMPLB) being stubborn to not ban triple talaq? Surely the muftis, who are approached with absurd instances of unilateral divorce (worse still, via SMS and post) call it out on its erroneous nature. What recourse do bereft Muslim women have against their husbands, and men in the family, for such blatant misappropriation of their rights and dignity? Why is Flavia Agnes on the other side?
Mufti Abdul Rashid was kind enough to not get offended when I tried to push past his resilience towards simplifying the issue for me. Unilateral divorce is inappropriate, even sinful, but valid according most Islamic schools of jurisprudence. Legal Islamic precedents exist to this effect, and just as the Supreme Court judges rely on former judgments (what we call landmark rulings, like the Shah Bano's), so do the muftis.
The only silver lining I could take back with me was that most muftis do not hide their displeasure when families approach them for a religious ruling on the validity of triple talaq, after it's pronounced.
They agree with the internationally acclaimed Mufti Ismail Menk, that a couple be made aware of the rules and procedures of divorce when they decide to get married. The inimitable Menk took the opportunity to talk about it at a nikah ceremony once, much to the chagrin of the host family, he confessed.
Apparently, talking about the 'D' word at all is considered a taboo, not pronouncing it out loud, 'three times', without much thought, some scholars harrumphed.
It was easier to understand the complexities of Islamic rulings than to fathom 'the' Flavia Agnes ending on the same side as the "anti-women" Muslim Personal Law Board. Women's rights lawyer Agnes made it clear that she wasn't impressed with the PIL. I learn, so is advocate Nilofer Akhtar, who specialises in personal laws. A leading family court lawyer, Akhtar was part of the team that drafted the model nikahnama, and was among those who began the conversation on talaq-e-tafveez (women's right to divorce) in India. She points out that instant triple talaq already has no standing in the courts. "There are enough landmark judgments, like the Shamim Ara judgment in 2002, where the court held that a Muslim man does not have a unilateral right to divorce his wife by triple talaq and had to provide good reasons for a divorce. The premise for taking the plea to ban it in courts is a misplaced advice."
Both lawyers feel that the battle is to create awareness against wrong practices, and insist that enough legal recourse is already available for Muslim women victims of talaq in an instant, and other indignities. It was Agnes' piece (also appeared on Scroll.in enumerating these remedies that earned her the displeasure of the liberals in the first place. It's easy to understand why. These remedies were take-ways from the AIMPLB's affidavit to the SC. Well, I think it was a clever move. Making it the Board's word would have a farther reaching effect among the community, than outreaches by the courts, and especially the current government.
Agnes, Akhtar, PB Sawant, a former SC judge, and many other matrimonial lawyers, are standing on the same side as the archaic and patriarchal AIMPLB, because they see BJP's push to ban tripe talaq, polygamy and bring in the Uniform Civil Code as politically motivated. Let's not overlook this either.
Since forever, the majority's idea of governments has been of two kinds: "One that appeases Muslims" and "one that can reign them in" (whatever this means!). The current government's act to care for Muslims, has rather scared them a lot.
AIMPLB has begun a signature campaign, asking women of the community if they want Shariah law or UCC governing their matters. In Mumbai, the exercise kick-started on 3 October. While speaking to a member of the AIMPLB, I inquired of their sample size. "We plan to take the signature campaign all over India," the office bearer said with fervour and that hit me hard. In a rare moment, I held back the urge to snap, and bit down the words I wanted to say. I write them here: If you can put into action man and machinery for this, why not use it to create awareness among the community about the Shariah prescribed method for divorce, educate on polygamy and the immorality of the way halala is put to practice instead.
That the board almost banned "instant" triple talaq in 2004, and initiated conversation on the model nikahnama eight years ago, may show that it has a will to reform undesirable social practices. That it hasn't yet, shows it has no spine.
I want the triple talaq banned, and I am not entirely averse to the idea of a UCC. I realise reforms are acceptable to Muslims, but not when they are by a BJP-led government. The Dadri lynching incident and our Prime Minister's convenient silence on it, the Kairana controversy, and more recently, the news of the tricolour wrapped casket for the funeral of Dadri-lynching accused, paint a picture of the government's complicity in the anti-Muslim rhetoric. Surely, we are not blind to it. Or fools. Like one woman office bearer of a Muslim trust said to me, "I love my country, but I cannot be blind to the past and the present of the people in the government and their agenda."
I cannot disregard the sentiments of the majority of the Muslim community. Neither should the government. Take the Muslims along, the formula has to be integration, not oppression. We need to right what Shayara Bano's PIL points out. For a start, I think one Mumbai man — Abdul Razzak Maniyar — has shown the way. Posters discouraging triple talaq at city mosques is a wonderful idea. The AIMPLB and the government minorities panel can both get cracking on this one.
The government should perhaps slow down to analyse the stakes if it cares to not burn bridges with the community, but the board should not. It's already too late in the day. We cannot want both: Right to personal law, and the right to not understand and follow it correctly, because unilateral divorce is not prescribed in the Qur'an. Let the Supreme Court do their job, and you do yours.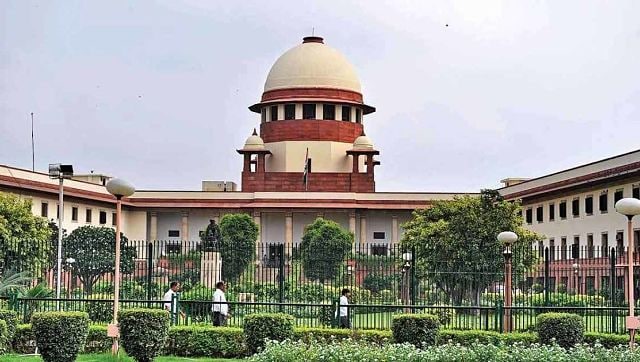 India
The observation assumes significance as the Centre had earlier offered to set up an expert panel on its own to look into the grievances of alleged snooping on phones
India
Of the 68 names, two from Karnataka and one from Jammu and Kashmir have been sent for a third time, while 10 others have been recommended for a second time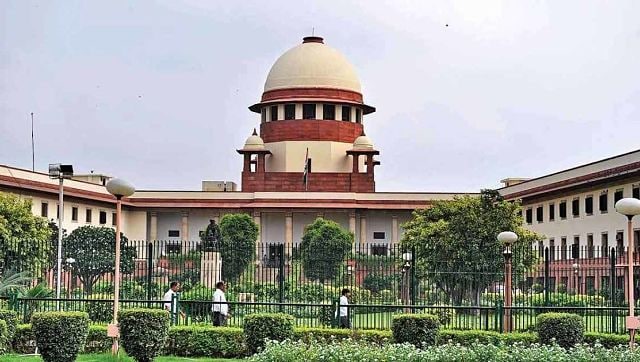 India
The Supreme Court on Friday dismissed a plea challenging Kerala government's decision to hold physical exam for Class 11.