UN panel verdict allows India access to Hariabhanga gas reserves, Dhaka gets 20 K sqkm EEZ
The disputed region was near the mouth of the Hariabhanga river, an area of huge strategic importance for India in the coming decades.
A historic development has taken place a few days ago regarding the 40-year-old India-Bangladesh maritime dispute, reported from the judicial precincts of The Hague in the Netherlands, which has not been as intensely reported and commented upon in Indian media as it deserved.
On 7 July a United Nations Tribunal awarded nearly four-fifth of the maritime territory to Bangladesh giving that country control of almost 20,000 square kilometers of the disputed area that expands to 25,000 square kilometers in the Bay of Bengal.
This is the second successive diplomatic victory for Bangladesh over its maritime concerns as in 2012 the UN tribunal had resolved the issue after Bangladesh had taken a similar matter with Myanmar to the tribunal.
For India too it is a matter of satisfaction and also a diplomatic victory for several reasons. One, the United Nations' Permanent Court of Arbitration in Hague acknowledged India's sovereignty over New Moore Island and grants India concomitant access to the Hariabhanga river.
The disputed region was near the mouth of the Hariabhanga river, an area of huge strategic importance for India in the coming decades. In 2006, India had discovered 100 trillion cubic feet of natural gas in a creek about 50km to the south of the mouth of the Hariabhanga within the contested region. The Hariabhanga gas reserves are estimated to be almost twice what the entire Krishna-Godavari basin holds.
New Moore Island (called South Talpatti in Bangladesh) has been claimed by both India and Bangladesh ever since it came into being in Bay of Bengal following a cyclone in 1970. The uninhabited island disappeared in March 2010 due to climate change-related issues. Nonetheless, the UN tribunal's acknowledgment of the Indian sovereignty in the area hands over considerable strategic leverage to India. That is because the region is said to be rich in oil and natural gas reserves. Now India can legally explore and exploit the natural resources in this area.
The second reason is equally important for India. While it is true that Bangladesh has 'gained' close to twenty thousand square kilometers in the Exclusive Economic Zone (EEZ), India has reasons to be happy as the award has split the area in question in favour of India which is significantly closer to India's claim than to that of Bangladesh.
Thirdly, this is good news for millions of Indian fishermen in West Bengal and Odisha as well as Bangladeshi fishermen as the settlement opens up miles of unchallenged open sea that was not available to them in past four decades. This stretch of the sea has been used primarily for transit and both India and Bangladesh had been preventing each other from using it for any other purpose, particularly fishing. Fishermen from both sides would thus get a bounty at a time when fish near the coast had depleted considerably, forcing them to go further out to sea entailing more costs in terms of money and time.
Over and above these reasons there is a huge diplomatic take-away for both India and Bangladesh from the historic UN tribunal award.
The closure of this long-pending dispute, wherein both the sides fell short of their expectations and yet got many things to cheer about, paves the way for a more intense bilateral cooperation. It is a win-win situation for both the sides as articulated by their foreign ministries.
Bangladesh Foreign Minister Abul Hassan Mahmood Ali described the tribunal's award as a "victory for both countries…and a win-win situation for the peoples of Bangladesh and India". Ali took care to laud India's role in this episode at a press conference in Dhaka, saying thus: "We commend India for its willingness to resolve this matter peacefully by legal means and for its acceptance of the tribunal's judgment."
India too welcomed the development and MEA spokesperson Syed Akbaruddin remarked: "The settlement of the maritime boundary will further enhance mutual understanding and goodwill between India and Bangladesh by bringing to closure a long-pending issue. This paves the way for the economic development of this part of the Bay of Bengal, which will be beneficial to both countries."
Now that both the sides have made substantial gains and ended a major bilateral dispute as per the international law, it should spur them on to go for an amicable settlement of two other major pending issues: land boundary agreement and Teesta water sharing.
The writer is Firstpost Consulting Editor and a strategic analyst who tweets @Kishkindha.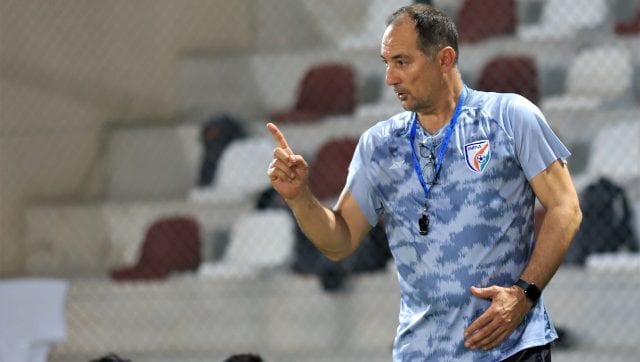 Sports
A winless India must beat Bangladesh on Monday if they want to jump to third spot in Group E standings and keep themselves afloat for a direct berth in the Asian Cup third qualifying round.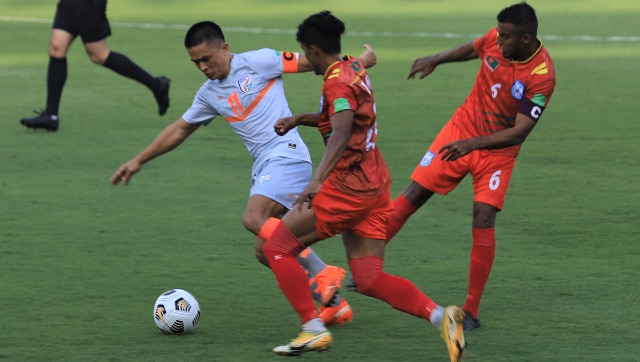 Sports
Chhetri led from the front to power India to a 2-0 win over Bangladesh on Monday night, the latest effort helping him surpass Argentina's global superstar Lionel Messi in international goals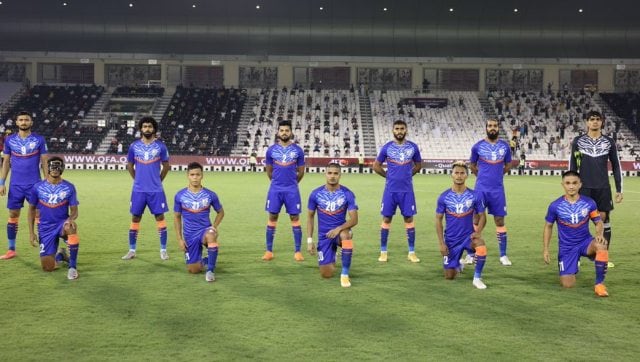 Sports
Check out LIVE score and updates from India's FIFA World Cup 2022 qualifiers match against Bangladesh.