UN chief Antonio Guterres launches International Decade for Action on Water, calls for India-Pakistan cooperation
UN chief Antonio Guterres said on Thursday that effective management of water was critical to meet the increasing challenges of its scarcity on the planet as he cited cooperation on water issues between India and Pakistan.
United Nations: UN chief Antonio Guterres said on Thursday that effective management of water was critical to meet the increasing challenges of its scarcity on the planet as he cited cooperation on water issues between India and Pakistan.
General Guterres was speaking at the launch of 'International Decade for Action on Water' for sustainable development.
Launched on the occasion of World Water Day, the decade which will run from 2018-2028 calls for a greater focus on the sustainable development and integrated management of water resources for the achievement of social, economic and environmental objectives.
It also calls on the implementation and promotion of related programmes and projects, as well as on the furtherance of cooperation and partnership at all levels in order to help achieve internationally agreed water-related goals and targets, including those contained in the 2030 Agenda for Sustainable Development.
"With demand for freshwater projected to grow by more than 40 percent by the middle of the century, and with climate change having a growing impact, water scarcity is an enormous concern. By 2050 at least one in four people will live in a country where the lack of fresh water will be chronic or recurrent," Guterres said.
"We cannot continue to take water for granted and expect to achieve the Sustainable Development Goals. Today, I am using the launch of the Water Action Decade to make a global call to action for water, sanitation and hygiene: or WASH - in all healthcare facilities," he said.
The UN chief said without effective management of the planet's water resources, nations risk intensified disputes between communities and sectors and even increased tensions among nations.
Growing demands for water, coupled with poor water management, have increased water stress in many parts of the world, he said.
He, however, expressed satisfaction that so far, water has historically proven to be a catalyst for cooperation not for conflict.
"From my own experience, the Albufeira Convention, agreed during my time as Prime Minister of Portugal, continues to promote good relations on water management between Spain and Portugal. And, there are many more examples of cooperation on water, between India and Pakistan, Bolivia and Peru, and several others," he said.
India and Pakistan, nuclear-armed arch rivals in south Asia, signed the Indus Waters Treaty in 1960 after nine years of negotiations, with the World Bank also being a signatory.
The Treaty sets out a mechanism for cooperation and information exchange between the two countries regarding their use of the rivers.
However, there have been disagreements and differences between India and Pakistan over the treaty.
While the World Bank has said India is allowed to construct hydroelectric power facilities on tributaries of the Jhelum and Chenab rivers with certain restrictions under the 1960 Indus Waters Treaty, Pakistan opposes the construction of the Kishanganga (330 megawatts) and Ratle (850 megawatts) hydroelectric power plants being built by India.
The water decade was launched by Guterres, President of the General Assembly Miroslav Lajcak, President of Tajikistan Emomali Rahmon and water experts and practitioners.
Guterres said nations cannot take peace—or their precious and fragile water resources—for granted.
"Quite simply, water is a matter of life and death. Our bodies are 60 percent water. Our cities, our industries and our agriculture all depend on it," he said.
Underlining how dire the problem of water scarcity can be for the planet, Guterres said 40 percent of the world's people were affected by water scarcity, 80 percent of waste water is discharged untreated into the environment and more than 90 percent of disasters are water-related.
More than two billion people lack access to safe water, and more than 4.5 billion people lack adequate sanitation services.
"What these numbers mean is a harsh daily reality for people in rural communities and urban slums in all regions of the world. Many of the most serious diseases in the developing world are directly related to unsafe drinking water, poor sanitation, and insufficient hygiene practices," he said.
First Cricket News
Follow live scores from the 1st T20I match between Bangladesh and Pakistan on our blog.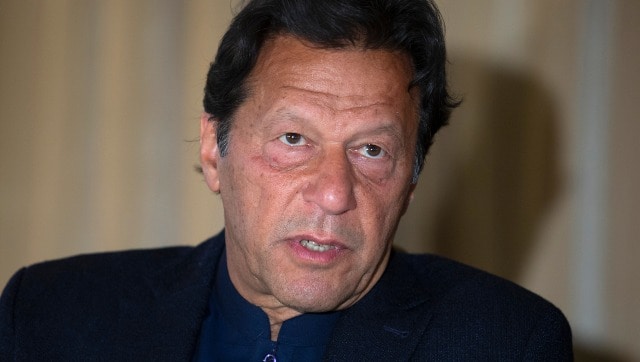 World
The tweet by the verified account of the embassy mentioned Imran Khan, asking how long does he expect government officials to remain silent in the face of hyperinflation. 'Is this Naya Pakistan,' the post read
World
Pakistan has long had an uneasy relationship with madrassas like Haqqania. Leaders who once saw the seminaries as a way to influence events in Afghanistan now see them as a source of conflict within Pakistan