Ujjwal Nikam and death penalties: With Ankur Panwar's sentencing, SPP secures 6th death penalty of career
Nikam had termed the case fit for death sentence, saying that it falls in the 'rarest of rare' category.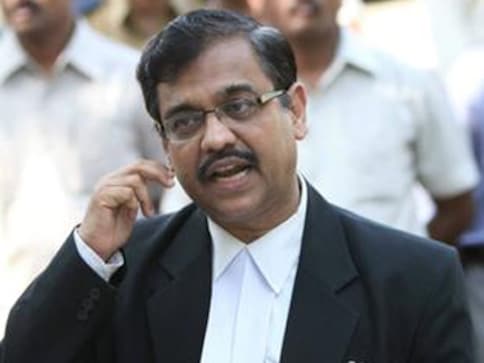 "If he is given a lesser punishment and if he is released after completing the sentence, other girls would not be safe."
This is what Special Public Prosecutor Ujjwal Nikam had said strongly appealing to the court for a death sentence to the convict in the Preeti Rathi acid attack case. Convinced by the strength of his argument, a special women's court in Mumbai on Thursday gave capital punishment to 26-year-old Ankur Lal Panwar in the 2013 case. Panwar, who was jealous of the victim's career growth, threw concentrated sulfuric acid on Preeti at the Bandra Terminus leading to her death finally after she succumbed to her injuries during treatment.
Nikam had termed the case fit for death sentence, saying that it falls in the 'rarest of rare' category.
"Objective of the sentencing is to deter criminals and like-minded persons from committing such crime, he said, contending that "the court would be failing in its duty if a just and appropriate punishment was not awarded". Nikam told the court on Wednesday that the country has now become so conscious about crime against women that after the Delhi gangrape case of 2012, amendments were made to IPC. Acid attack is a crime against women, he said, seeking an exemplary punishment for the convict. Panwar did not commit the crime on the spur of the moment but it was a pre-planned attack, said the prosecutor. "If he is given a lesser punishment and if he is released after completing the sentence, other girls would not be safe," Nikam said.
Known for his penchant to secure convictions in high profile cases like the 1993 Mumbai bombings; the Gulshan Kumar murder; Pramod Mahajan's murder; the 26/11 terror attacks in Mumbai, the Shakti Mills rape case of 2014 and the Yakun Memon case, this will be Nikam's sixth case where he prevailed upon the court to give death sentence to the convict.
With a fondness for using Sanskrit verses from religious texts while seeking the death penalty for accused, 61-year-old Jalgaon native, Nikam is known to operate from a South Mumbai hotel while appearing in cases in Mumbai. With a flair for the dramatic and an impressive track record of convictions, the prosecutor has a fan page dedicated to him on Facebook and has also inspired a film, no mean task for a public prosecutor.
Considered as one of the best lawyers in Mumbai, Nikam is the first choice for the state against high profile cases. In 1993, for the then 39-year-old Nikam, the Mumbai serial blasts case was his first challenge. After a 14 year long battle, at the end of which courts sentenced Yakub to death, speaking to Rahi Gaikwad of The Hindu, Nikam asserted that "crime must be punished."
"The crime which Yakub committed is not only serious, it is also the 'rarest of rare' because 257 people were killed and over a 1,000 were permanently injured," Nikam had said in July 2015. The 'rarest of rare' comment is a common statement made by Nikam in every case that he fights, several reporters, who have followed the criminal lawyer's career trajectory, have noted.
Speaking on Memon's sentencing and the reform aspect, Nikam in 2015 had said that only corrigible elements can be reformed. "Yakub Memon's acts — hatching a criminal conspiracy while knowing the consequences, leaving Mumbai before the act, and planning and executing the act in the manner that he did — all show that he has a depraved and cruel tendency. I think such people are incorrigible elements."
A firebrand lawyer, Nikam is known for his warlike attitude inside the courtroom when he is arguing a case. The attribute which has come under immense criticism.
Nikam also understands the power of the media today and he tailors his persona accordingly. According to Menaka Rao, who wrote an exhaustive profile of Nikam, a few television reporters "jokingly called him Visual Nikam". Many journalists have observed that Nikam understands the demands of the media today and works accordingly.
The Biryani Episode
When the high-profile trial of Ajmal Kasab in the 26/11 Mumbai terror attack case was going on, Nikam told journalists that Kasab had asked for mutton biryani from the jailors. The news made headlines across the country and abroad. A man under trial for killing several innocent civilians, who should have been rotting in jail was ordering Biryani? Months later, Nikam told a group of journalists in Jaipur that he had lied and Kasab had never ordered biryani.
"I concocted it just to break an emotional atmosphere which was taking shape in favour of Kasab during the trial of the case."
That one remark of Nikam had led to public demands for a quick trial. It became a common refrain on social media and elsewhere — "why feed them biryani" became a catchphrase whether it was a discussion on Afzal Guru or the Coast Guard's sinking of a Pakistani boat off the coast of Gujarat. Speaking to The Indian Express in 2015, Nikam had defended his lie and said:
"Media has to play a responsible role and has to be vigilant. They hyped his tears and portrayed him as a scapegoat, a young boy, which was not right. Following the media hype, I saw a tilt in people's perspectives. It was then that I made up the statement and said he (Kasab) had demanded mutton biryani just to divert the people's attention. There was a hullabaloo after the media reported that Kasab had turned emotional and was crying during the trial. There should not be a media trial as Kasab was not repenting, he was only pretending."
In his over 20 year-long illustrious career, Nikam received most criticism for lying about the biryani episode. Nikam was the first choice in the most striking cases in the state. The prosecutor is able to get convictions and portrays the state as this machine which is zealous in fighting injustice meted out to common people. Speaking to Menaka Rao, Satej Patil, a Congress leader who was also Maharashtra's minister of state (home department), said, "I have personally seen him in court. He is confidence-inspiring. He knows the exact issues to highlight from the government point of view."
After Kasab was hanged, Nikam had told the media: "It is victory for the country. By hanging Kasab, we have paid homage to all those policemen and innocent persons who lost their lives."
How does Nikam secure so many convictions?
According to Nikam's mentor, Achyut Waman Atre, a 76-year-old professor from Jalgaon, he taught Nikam something was frowned upon by the fraternity. "The use of an approver." Speaking to Caravan, Atre said, "It is important to seek better particulars as compared to the police statement. The evidence of each witness should be consistent with the other witnesses."
An approver or a co-conspirator is one who confesses his or her guilt and gives evidence against his or her confederates. In return, Nikam would offer them some amnesty.
A staunch believer in death sentence
Nikam is almost unrelenting when it comes to conspirators and forgiveness. When asked whether the civilised society should do away with the death penalty, Nikam told The Hindu, that the death penalty is necessary, "but its execution has not been timely. The idea of a deterrent sentence is not to punish the criminal but to give a message to like-minded people. But if there is an inordinate delay, the very purpose of a deterrent sentence is frustrated. I have seen cases where the criminal has committed a crime even after spending 20 years in jail."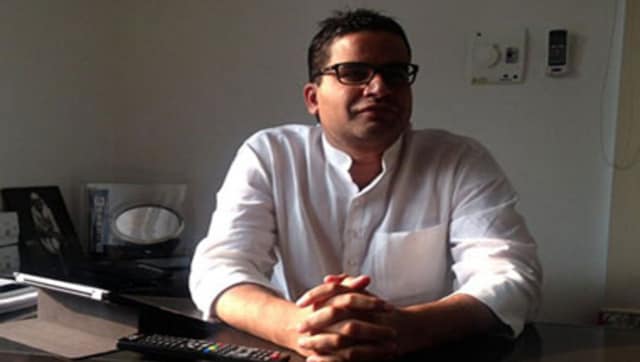 Politics
The newest twist in the tale came on Wednesday when Rahul Gandhi aide Archana Dalmia sent out a tweet giving Kishor a 'warm welcome into the Congress family' only to subsequently delete it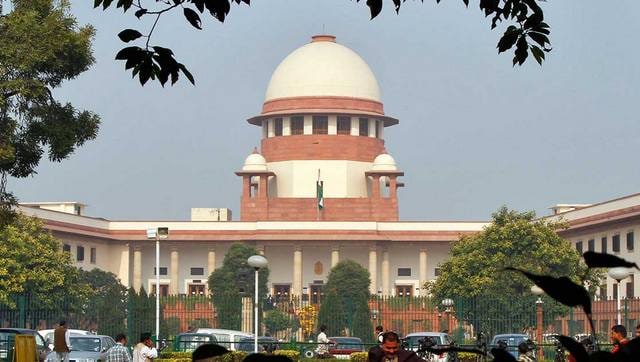 India
Attorney-General KK Venugopal, however, defended the validity of the provision but accepted that some guidelines may be needed to curb misuse
India
A bench of justices DY Chandrachud and MR Shah said earlier in the day that his continued detention will be in violation of his fundamental right to life