Fully vaccinated Mumbaikars can travel in local trains from 15 August, says Uddhav Thackeray; check details here
However, the local railway services will be open for only those persons who have completed 14 days after the second dose of the vaccine, he added.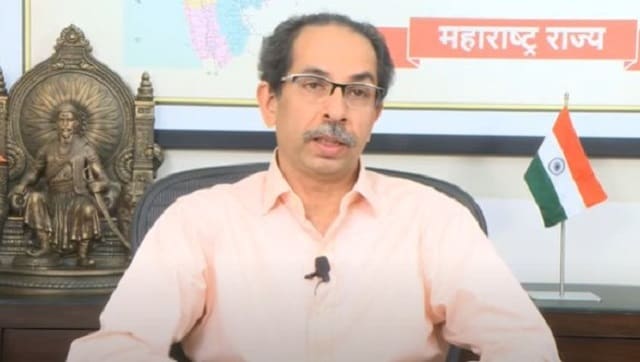 Mumbaikars who are fully vaccinated against COVID-19 will be allowed to travel on the city's local trains from 15 August, Maharashtra chief minister Uddhav Thackeray announced  on Sunday.
"Mumbai locals to start for general public from 15 August, only fully vaccinated beneficiaries will be allowed," said Thackeray.
However, the local railway services will be open for only those persons who have completed 14 days after the second dose of the vaccine, he added.
They can apply on a specially-created app for the railway pass and they can collect the same from their respective local ward offices.
"There will be an app for this where the person can get the pass to travel. There is also a system for those who don't have smartphones. We will have an offline system too. We are also making this appeal to offices to stagger work timings and allow those who can WFH to continue," Thackeray said.
Currently, common people are not allowed to board Mumbai suburban trains, which are being operated only for the people employed in essential sectors and government services.
What else did the CM say?
- The government will meet the Task Force on Monday to decide dos and dont's, will need eight to 10 days for further relaxations, he said.
- The chief minister said that industries have been asked to avoid crowding and revise working hours
- "COVID hasn't gone. It's still here. What we have learnt is that if we need to arrest the spread, we have to follow the protocols and increase vaccination. We managed to vaccinate 8 lakh people. We have a capacity to vaccinate up to 15 lakh in a day too," he said.
- Thackeray said that the pace of vaccination has not sufficiently increased.
- "We are improving on our health infrastructure. We have taken steps to prepare for a potential third COVID-19 wave. ICU beds have been increased to 34507 today, there are over 1 lakh oxygen beds and 13,500 ventilators. We still haven't dropped to the levels of last year in terms of COVID-19 numbers. The virus is also changing. Delta is now globally a big concern," he said.
- The chief minister also said that his government was considering to grant relaxations to shops, malls, restaurants and places of religious worship and a decision would be taken after a meeting of the task force on Monday.
'Centre should lift the 50 percent cap on reservations'
During the live webcast on Sunday, Thackeray also said that the Central government should lift the 50 percent cap on reservations to ensure that the Maratha quota is restored.
Without such relaxation, permitting states to prepare their list of OBCs and providing reservations will not help, he said.
"When I met Prime Minister Narendra Modi in Delhi (in June), I told him that since the Supreme Court has quashed the Maratha quota and ruled that states had no right to provide reservations, the Central government should take the initiative (to relax the 50% reservation ceiling). Now that the Centre has given the right (to prepare OBC lists) to states, it should relax the 50 percent cap (on reservations). I hope the prime minister would do so," he said.
Thackeray said the empirical OBC data and amending the NDRF norms were the two other demands he raised with the PM. "My government is committed to finding permanent solutions to flooding, cyclones and landslides which have become a permanent feature triggering floods and causing loss to life and property," he added.
The Union Cabinet is learnt to have cleared a Constitution amendment Bill that seeks to give power to states and UTs to make their own OBC lists. The Bill will now be introduced in Parliament for passage, sources said in Delhi on Wednesday.
With inputs from PTI
India
Guru Teg Bahadur, the ninth Sikh Guru, was executed on the orders of Mughal ruler Aurangzeb
India
Last month, during his visit to Himachal Pradesh for campaigning for assembly polls, PM Modi stopped his convoy to give way to an ambulance in Chambi. He was returning from the venue of a rally in Kangra district of the state
India
The last time Prime Minister Narendra Modi met his mother Heeraben was on 18 June on her 100th birthday. PM Modi will cast his vote in Ahmedabad on Monday in the second and final phase of the Gujarat Assembly polls