'Two meals a day and water will be our Diwali,' say Marathwada farmers as drought turns festival of lights into low-key affair
For farmers in Marathwada region of Maharashtra, Diwali is a low-key affair with lack of jobs at farms and elsewhere, and drought adding to their despair after a low yield Kharif season
Pune: While the rest of the country is busy preparing for Diwali, for farmers in Marathwada region of Maharashtra, the festival of lights is alrady a low-key affair with lack of jobs at farms and construction sites, and drought adding to their despair after a low-yield Kharif season. Some say, just being able to afford two meals a day and water to drink would be Diwali for them.
"Generally we celebrate Diwali for 15 days though the festival is of five days. Shopping for grocery to make sweets, new clothes, firecrackers is done 10-15 days in advance. But this year, the thought of shopping for the biggest Hindu festival hasn't even crossed minds of people," said Bhagwat Burgae, 30 year-old farmer from Mahmdapur Patoda village in Ambejogai taluka of Beed district.
"The yield of crops during the Kharif season has been lesser than the investment and Rabi is out of question due to lack of water," he adds.
Earlier this week, the Maharashtra government declared 151 tehsils in the state of Maharashtra as drought hit. Marathwada, north Maharashtra and parts of Vidarbha and west Maharashtra are some of the regions facing a drought-like situation this year. Beed is one of the eight districts of Marathwada region that received only 63 percent rainfall and water level in dams have reached below 20 percent.
Bhagwat has ten acres farm in which he cultivated soybean, a cash crop, along with a few pulses.
He said, "I had spent over Rs 7,500 per acre for sowing, tilling, fertiliser and pesticides, and labour charges. I would have produced at least Rs 25,000 per acre if rain was good. But this year I could get hardly Rs 6,000 per acre thus I am in loss."
Bhagwat informs that he sowed as rain started on time. The crops also grew well till July second week, but the rain disappeared when soon after crops bloomed, causing flowers to fall prematurely. "Both quality and quantity of crops went down and we couldn't earn," he says.
This is the story of all farmers in this area. As there is no water in the wells, borewells or in the dams, people couldn't even think of opting for Rabi season, thus there is no option of any labour work till next monsoon either.
A group of women from Malvati village were sitting at a temple discussing the problems they have been facing due to lack of labour work in farms. If the drought hadn't hit the region, they would have been working at a farm since November and December are peak months for Rabi crops.
"What Diwali are you talking about? We are not able to earn as there is no work in farms. Construction sites are also closed due to unavailability of water. If I manage to just get food and water to drink every day, that will be Diwali for me," says Kashubai Bhande, a farm labourer from Malvati.
Currently, Bhande carries water on her head from a tank in the village.
The situation is equally bleak in Sakharpangavi village, which is hardly five kilometres away from Latur city. Some men were sitting outside a temple while others were gathered in front of a public distribution shop. Women from the village were seen arguing and waiting near a water tank of the village in the afternoon.
Satyabhama Sunate, an elderly lady from Sakharpangavi village said that by this time that is four days before Diwali, all houses would be lit up with lanterns. "You would find colourful Rangolis in front of the houses. Women would be preparing traditional delicacies like chiwda, laddus and so on. And the kids would be playing in new clothes and bursting firecrackers. But this year, everybody is sitting idly with questions, including, how they are going to live in the coming months," she says.
"It is okay if we don't celebrate Diwali but after December life would be horrible. We are afraid to imagine that," she adds.
Kavita Shinde, another elderly lady from Vadval, Latur, said that there is no work at farms or at construction sites in Latur. "How can we celebrate Diwali without money?" she asks.
Shivaji Mamdage, a farmer, complains how farmers have lost the fervour for festivals.
"Festivals are only meant for government servants, traders and politicians. Nobody thinks of us as part of the society. You can see celebration have begun in Latur. Sweet shops are full of customers. All houses are lit up with lanterns. But we and our kids have to worry about how to survive this drought. And we don't have any expectations that anybody will come for us," he says.
The condition of farm labourers is worst as they neither do they have any stock of grains stored last year nor from this year. Their lives run on daily wages.
Appa Pisal, a 70-year-old farm labourer from Mamdapur said complains about lack of work for labourers like him. But that's not the only challenge he is facing.
"I went to the ration shop to buy my monthly grain yesterday. "The shopkeeper told me that since my Aadhaar is not linked with the ration card, I will not get grains during Diwali. Earlier, the government would sell sugar and oil for the poor to celebrate festivals. Now, I will not get food till my problem of Aadhaar and ration card is sorted out."
Burgae said that by now some of the youth would have setup small stalls selling Diyas, rangoli, flowers and decor items for houses. Firecracker shop would have also been set up. And one could see the kids playing around these shops. But this year, Diwali is turning into a nightmare for farmers in the region. "We cannot see that the kids are unable to celebrate Diwali, eat sweets for fortnight and burst firecrackers. They are the one for whom we earn," he said.
India
The brainchild of Gadchiroli superintendent of police (SP) Ankit Goyal, the comic series focuses on different issues of youth, women, farmers, students, and the people of the area
India
Speaking on the current scenario of the pandemic, the health minister said that though the cases are surging in Maharashtra but the number of hospitalisations and the need for medical oxygen remain low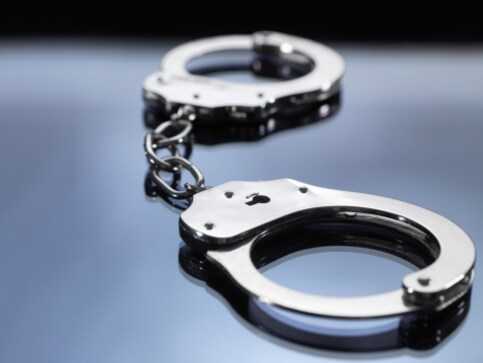 India
According to police, the accused Ramchandra Jankar was angry with the forest guard for taking the contractual forest labourers along with her "without his permission"