Two jawans injured in Maoist-triggered IED blast in Chhattisgarh's Sukma district
Two jawans were injured in a blast triggered by the Naxals in Sukma district of Chhattisgarh on Tuesday
Two jawans were injured in a blast triggered by the Naxals in Sukma district of Chhattisgarh on Tuesday, ANI said.
#UPDATE Two more jawans injured in an IED blast by Naxals in Sukma district

— ANI (@ANI) August 15, 2017
The incident took place at around 3 pm in the forests under Fulbagdi police station limits when a joint team of security forces was returning after an anti-Maoist operation, a senior police official told PTI.
Separate teams of security forces, comprising CRPF, Special Task Force (STF), DRG (District Reserve Guard) and district force, had launched the operation since Monday in the interior forests of Sukma, around 400 kilometres from Raipur, the official said. The operation was undertaken in view of the Independence Day today during which maoists try to create disturbances, he said.
On way back, when one of the patrolling teams reached near Pariya village, Naxals triggered the blast from inside the forest that left three injured, he said. The injured belong to the state's counter insurgency force STF.
"A constable identified as Kattam Rama was seriously injured in the explosion, while two others sustained minor injuries," the official said.
Soon after getting information of the incident, reinforcements were rushed to the spot and the injured were shifted from the forests and admitted to a local hospital, he said.
Of them, Rama was airlifted to Raipur for further treatment, he added.
Meanwhile, in Rajanandgaon district, security personnel had a narrow escape when the Maoist triggered an improvised explosive device (IED) blast while the police team was returning from an Independence Day function.
No casualty was reported in the blast which took place at around 11 am near Jamdi village, a senior police official told PTI.
A joint team of Indo Tibetan Border Police (ITBP) and District Force had organised a flag hoisting programme at Koracha village, located around four kilometres deep in the forest under Kohka police station area (which is around 200 kilometres away from the state capital), to celebrate Independence Day with the villagers, Rajnandgaon's Superintendent of Police Prashant Agrawal said.
On way back from the programme, the ITBP team was passing through Jamdi village when the rebels detonated the IED near a field, he said.
"No one was harmed in the blast as it occurred at some distance away from the security personnel," the SP said.
Following the incident, a combing operation was launched in the region to trace the attackers during which another IED was recovered from the area, he added.
On Independence Day morning, Chhattisgarh chief minister Raman Singh had said that the battle against Naxals in the state has been yielding "comprehensive" results with guidance and cooperation from the Union government.
"The anti-national and anti-development activities carried out by the Naxals to harm internal security and democracy in India is being fought by security forces and local people with determination," Singh said while addressing the Independence Day function at the police parade ground.
With inputs from agencies
India
Thirty-one jawans were injured while a CoBRA commando Rakeshwar Singh Minhas went missing after the gunfight between security forces and Naxalites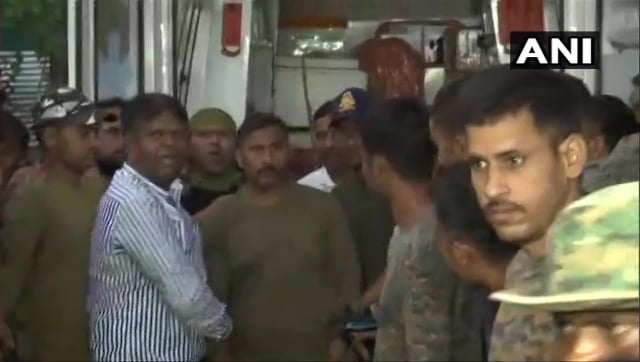 India
Rakeshwar Singh Minhas had gone missing after an encounter between the security forces and the Maoists in Bijapur on 3 April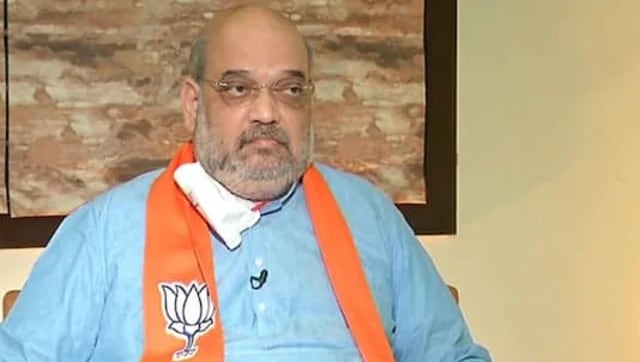 India
Shah said in a tweet that the valour of the security personnel who laid down their lives fighting the extremists will never be forgotten