Two Dalit youths tied to pole, beaten up in Madhya Pradesh on suspicion of torching a shop
Two Dalit youths were tied to an electric pole and beaten up at Dhamna village near Chhattarpur in Madhya Pradesh, police said
Chhattarpur (Madhya Pradesh): Two Dalit youths were tied to an electric pole and beaten up at Dhamna village near Chhattarpur, police said.
A video clip of the incident went viral on social media on Sunday.
Some persons from the village, which is under the Bamita police station limits, beat up Punnu Ahirwar and Chhota Ahirwar on Saturday on the suspicion that they had torched a shop in the area the day before, police said.
Nobody has been arrested yet, said a local police officer.
District Superintendent of Police Vineet Khanna said he had asked a Sub Divisional Officer of Police (SDOP) to investigate the case thoroughly.
Find latest and upcoming tech gadgets online on Tech2 Gadgets. Get technology news, gadgets reviews & ratings. Popular gadgets including laptop, tablet and mobile specifications, features, prices, comparison.
Lifestyle
Despite being such a dominant, powerful force shaping society, Dhar noticed that there are very few books that engage with love in a serious, studied way, attempting to understand it in all its nuances.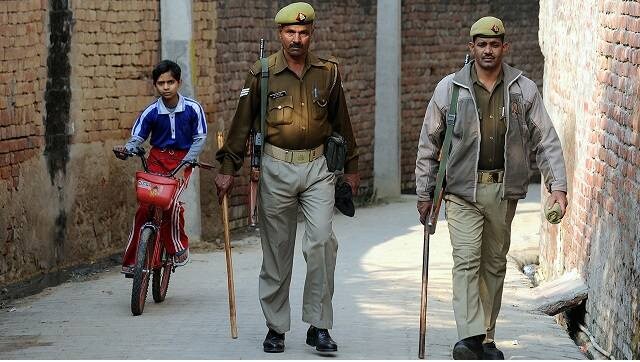 India
The girl, who is out of danger but still in ICU, told the police on Tuesday that the four men raped her on 14 September when she had gone to collect fodder
Arts & Culture
You cannot invisibilise someone if you recognise their contribution. And as a society, we have always sought to invisibilise Dalits, says author Gunjan Veda