Twin storms along with heavy rains kill ten in West Bengal; road, rail and air traffic disrupted
Ten people were killed in West Bengal as twin storms accompanied by rains lashed through the city.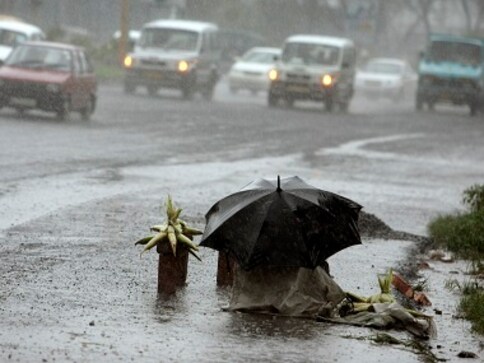 Kolkata: Ten people were killed in West Bengal as twin storms accompanied by rains lashed through the city on Tuesday night felling trees, uprooting electric poles and triggering house collapse.
Rail, road and air traffic was also disrupted.
Mobile and Internet services were hit with the storm snapping overhead wires and damaging mobile towers.
Of the ten persons killed, eight died in Kolkata and Howrah districts. One death was reported from Bankura and another from Hooghly following the twin norwesters that had gale speed of up to 98 kilometre.
In Kolkata, two people travelling in an auto rickshaw died on Lenin Sarani near the city centre when a tree fell on the vehicle.
One person was killed when a house collapsed in the Anandapur area in the eastern part while a pedestrian was killed when a tree fell on his head in Behala on the southern outskirts.
Three died in Belur and one in Dumurjola of Howrah district, state police control room officials told IANS.
One person died after being struck by lighting in Indus of Bankura district. Electrocution claimed one life in Hooghly district.
The metrological office said a norwester, seasonal storm common in this part of the world, with gale speed of 84 kilometre per hour hit the city and other South Bengal districts around 7.42 pm.
Another storm struck Kolkata and adjoining districts with a wind speed of upto 98 kilometre soon after at 7.55 pm.
The twin storms played havoc with the public transport system, as trams and trains halted on their tracks with the overhead wires snapping.
Flight services were affected for 100 minutes at the Netaji Subhas Chandra Bose International (NSCBI) Airport as planes bound for Bhubaneswar, Delhi and Agartala took off late.
Suburban train services of South Eastern Railway and Eastern Railway went haywire as trains were stopped at various stations.
In South Eastern Railway's Howrah division, services were disrupted in Howrah-Bardhaman and Howrah-Tarakdewhar sections, badly inconveniencing thousands of passengers.
A flyover railing got uprooted and fell on platform numbers 19 and 20 of Howrah station. However, no one was injured.
Two mobile towers in Uttarpara and Hindmotor of Hooghy district gave way, throwing vehicular traffic off-gear.
In Eastern Railway's Sealdah division, train movement was disrupted in various sections.
The Kolkata Metro Railway services were hit when a tee fell between Dum Dum and Noapara stations, as passengers got stuck in the tunnel.
First Cricket News
All you need to know about two-time IPL champions Kolkata Knight Riders.
Entertainment
One of the most exciting features of the Knight Club app is the loyalty program, where fans can get rewarded for being loyal KKR fans.
First Cricket News
A recurring back injury is likely to keep Shreyas Iyer out of action for the first half of the IPL. He had also missed the first and fourth Test against Australia