TS POLYCET 2021: Exam registration postponed due to COVID-19; check details at sbtet.telangana.gov.in
The exam has also been postponed due to the pandemic. The exam was scheduled to be held on Saturday, 12 June from 11 am to 1:30 pm, however, the board has postponed it till the next update
The State Board of Technical Education and Training (SBTET), Telangana has postponed the online registration for the Telangana State Polytechnic Common Entrance Test (TS POLYCET) 2021 due to the current COVID-19 situation in the state.
The registration was supposed to start from 1 May, however, it has been postponed to a later date, reports NDTV.
Similarly, the exam has also been postponed due to the pandemic. The exam was scheduled to be held on Saturday, 12 June from 11 am to 1:30 pm, however, the board has postponed it till the next update.
The official notification which has been signed by the SBTET secretary Dr C Srinath is available on the official website: www.sbtet.telangana.gov.in.
It can be seen online that the TS POLYCET 2021 website: polycetts.nic.in has not been activated yet. The homepage says that the site will be available soon for the academic year 2021. It is expected to start functioning when the board opens registration for aspirants.
The exam gives admission to aspirants in-state technical colleges in courses like Agriculture, Engineering (Polytechnic), Animal Husbandry, and Fisheries.
The test is conducted for Mathematical and Physical Science subjects for SBTET Engineering Diploma courses. On the other hand, the exam will also be held for Agriculture courses offered by Professor Jayashankar Telangana State Agricultural University (PJTSAU).
For Animal Husbandry and Fisheries diploma courses, students will get admission to PV Narsimha Rao Telangana Veterinary University. The detailed syllabus can be accessed on the website.
Students can be advised to regularly visit the SBTET official website to look for updated information related to the test.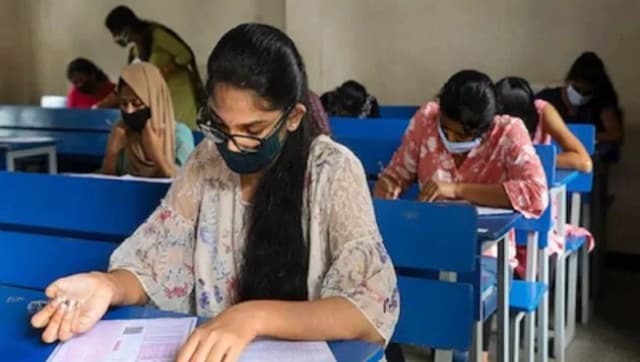 India
Candidates can complete the registration process till 11 June, while the forms can also be submitted till 16 June but with a late fee
India
TS POLYCET 2021 exam will be held for a duration of two hours and 30 minutes on 17 July. The exam will be held for a total of 150 marks - Mathematics (60 marks), Physics (30 Marks), Chemistry (30 Marks) and Biology (30 Marks)