Truckers begin nationwide indefinite strike to protest insurance premium hike
Around 22 lakh trucks have stayed off the road in Karnataka, Kerala, Tamil Nadu, Andhra Pradesh, Telangana and Puducherry since Thursday midnight.
Kolkata/Chennai/Mumbai/Bengaluru: Truck owners began an indefinite strike from Saturday to protest mainly against the proposed 50 percent hike in the third party insurance premium, amid apprehensions that the protest could lead to supply disruption and raise commodity prices in the coming days.
In a bid to resolve the stand-off, the strikers will meet Insurance Regulatory and Development Authority of India (IRDAI) Chairman on Monday, and take a decision on whether to continue with the agitation based on the discussions with the regulator.
"One of the reasons for going on strike is the drastic 50 percent increase in the third party premium charged for trucks by the insurers. We have a meeting with the IRDAI Chairman on Monday at Hyderabad," said PV Subramani, Vice President, All India Motor Transport Congress-South Zone.
The third party premium for automobiles is decided by IRDAI while all other premium rates are decided by the insurers - private and government-owned. Fleet owners normally go only for third party policies and take care of the damages to vehicles on their own.
The South India Motor Transport Association and South Zone Motor Transporters' Welfare Association (SZMTWA) had gone for the indefinite strike from Thursday and All India Confederation of Goods Vehicles Owners' Association (ACOGOA) joined the protests from Saturday.
"We protest the exhorbitant rise in premium of the third party insurance, which has gone up by 800 percent from 2002 to till date," ACOGOA's President Channa Reddy told IANS.
On the insurer's argument about the rising third party accident claims and the compensation paid, Subramani said: "Let them show their numbers in a transparent manner. If the business is loss-making, why is that the insurers are offering discounts on premium that ranges up to 70 per cent in the case of comprehensive policies and up to two per cent in the case third party policies?"
Around 22 lakh trucks have stayed off the road in Karnataka, Kerala, Tamil Nadu, Andhra Pradesh, Telangana and Puducherry since Thursday midnight.
"Our future course of action will depend on the outcome of the meeting with IRDAI (Insurance Regulatory and Development Authority of India) on Monday in Hyderabad," said SZMTWA's General Secretary GR Shanmugappa.
"The five states and one union territory (in South India) will incur a loss of Rs 5,500 crore per day due to this agitation," he added.
Around 10,000 trucks in Maharashtra have stopped plying to south Indian states in support of the strike.
Maharashtra State Truck/Tempo/Tanker/Bus Transporters Confederation Senior Vice-President Raman Khosla told IANS: "We are fully in support of our brethren on strike and so we are not sending any vehicles from here to cross over to the southern states. The trucks daily carry all types of cargo, ranging from foods, fruits, vegetables, industrial good, general and consumer goods for the markets there."
Truck owners are also demanding reinstatement of tariff advisory committee and protesteing against fines proposed in the Motor Vehicles Act amendment.
All India Motor Transport Congress's (AIMTC) President SK Mittal said truckers have been demanding category wise real time data from the insurance regulator but this has not been provided so far.
"Previously, tariff advisory committee was an active body having representatives from all stakeholders. The committee must be re-instated and real time data should be made available to the committee to take the final decision of hike. Till then, the current arbitrary and unilateral third party insurance premium hike should be kept in abeyance," Mittal told IANS.
According to truckers in West Bengal, the strike has been successful not only in Bengal but also in Odisha, Assam, Tripura and Bihar.
"Along with premium hike, we are protesting against the fines proposed in the amended Motor Vehicles Act. We met officials of Union Surface Transport Department and they assured to take care of truckers' concerns. But after that IRDAI announced its decision to implement the premium hike," said Federation of West Bengal Truck Operators Association President Mahinder Singh Gill said.
Business
India's life insurance companies clocked 11.36 percent growth in their collective premium income at Rs 48.26 lakh crore during the fiscal ended March 2020, data from IRDAI showed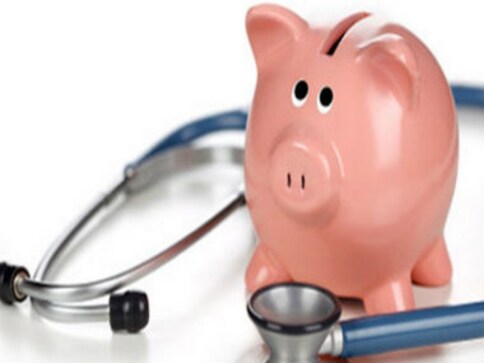 Business
IRDAI asks insurance firms to make provision to cover mental illness with immediate effect
Business
Insurance Regulatory and Development Authority of India has asked insurers to identify policyholders or beneficiaries and disburse the claims.