GJM supporters set truck on fire along with driver, block arterial roads in Darjeeling
The unrest in Darjeeling took a deadly turn on Monday when protesters set ablaze an entire truck along with its driver.
The unrest in Darjeeling took a deadly turn on Monday when protesters set ablaze an entire truck along with its driver. According to The Times of India, GJM (Gorkha Janmukti Morcha) supporters blocked arterial roads in Darjeeling and prevented Aniket Chetri, the driver of the bus, from alighting the bus that was stopped at Kalijhora.
According to the report, on Monday, around 1.30 pm, Chetri was transporting bricks to Sikkim when he was stopped at Kalijhora on National Highway 10.
GJM activists poured petrol on the truck and set it on fire. Due to intervention of locals, GJM supporters relented. However, by then Chetri had already suffered severe burns.
Ajit Yadav, superintendent of police, Kalimpong, told Hindustan Times: "Aniket Chhetri was taking bricks from Kalimpong to Sikkim. The vehicle was severely damaged and Chhetri sustained more than 70 percent burn injury."
According to Live Mint, Chertri has been admitted to North Bengal Medical College in Siliguri.
"The attack was without provocation. The GJM workers were livid that the driver had dared to ply the truck defying the bandh," a local reportedly told The Times of India.
More instances of arson have been reported. According to Hindustan Times, a truck was set on fire at Kalijora, which is about 30 kilometres from Siliguri. But this attack reportedly did not claim any lives.
Furthermore, an abandoned police outpost was set ablaze around midnight on Sunday in the Goiribus area of Kalimpong.
The burning of a truck intensified the protests as internet services remained suspended for the second day on Monday as GJM supporters held a candle light march and burnt effigies of Chief Minister Mamata Banerjee for rejecting their demand for a separate state.
Darjeeling: Candle light march taken out by GJM supporters against police firing #DarjeelingUnrest #Gorkhaland pic.twitter.com/wz0Lr3RJJ4

— ANI (@ANI_news) June 19, 2017
GJM has called an all-party meeting in Darjeeling on Tuesday to discuss the next course of action.
In Kolkata, the chief minister urged all concerned parties and stakeholders to attend an all-party meeting convened by the state government in Siliguri on 22 June to discuss the prevailing situation in Darjeeling.
"Violence cannot be a solution to any problem and only talks can solve it," she told reporters.
With inputs from PTI
India
The 200 farmers, wearing identification badges and carrying flags of their unions, travelled to Jantar Mantar from their Singhu border protest site in buses with a police escort.
India
A group of 200 farmers will travel to Jantar Mantar from their Singhu border demonstration site in buses with a police escort and hold protest there from 11 am to 5 pm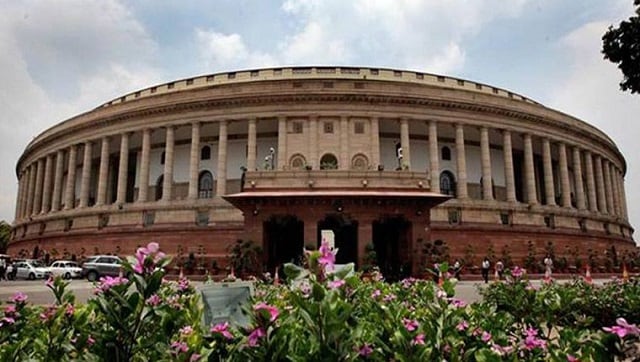 Politics
Meanwhile, the Centre is likely to move a suspension notice against 10 Lok Sabha MPs after they threw papers and tore placards in the House