Troubles aren't over for Gurmeet Ram Rahim as CBI readies to submit arguments in murder trials on 16 September
Jailed Dera Sacha Sauda chief Gurmeet Ram Rahim Singh stares at more troubles as the murder trials against the self-styled godman near conclusion.
After being awarded a combined 20 years sentence for raping two women followers, jailed Dera Sacha Sauda chief Gurmeet Ram Rahim Singh gawks at more troubles as the murder trials against him near conclusion. According to Economic Times, the Central Bureau of Investigation (CBI) will submit its final arguments in both the murder cases against the Dera chief on 16 September.
CBI is investigating the three cases pending against the Dera head, two of which pertain to conspiring murders. The third case is over the alleged castration of 400 Dera followers at the sect's Sirsa headquarters. Ram Rahim is accused of plotting the killing of a Sirsa-based journalist, Ram Chander Chhatrapati, and one of his followers for trying to expose his "wrongdoings" and "sexual exploitations."
Chhatrapati was allegedly killed by suspected Dera followers in 2002 for reporting unlawful activities within the Dera premises, including sexual exploition of women by the sect's head.
Chhatrapati's case is being heard by the same CBI court in Panchkula which convicted the Dera chief on 25 August in the rape case.
The verdict in the two murder trials is expected to be pronounced soon after final arguments of CBI and Ram Rahim's lawyers, Economic Times reported.  The Punjab and Haryana High Court in July had set a deadline of three months for the special CBI court to conclude the trial in Chhatrapati's murder.
"Arguments are in final stages in both the cases and trial could be over by year end," a lawyer associated with the cases was quoted as saying by Hindustan Times. Ram Rahim had filed a total of over 60 petitions in the Punjab and Haryana High Court. All these were dismissed by the high court after strong opposition by the CBI.
Following Dera chief's conviction, the family of Chhatrapati pinned hope on getting justice. "Notwithstanding the pressure, the CBI judge by his verdict on Dera head has sent a clear and loud message that fraud seers cannot walk scot-free. The common man has now reposed his faith in the judiciary," said Chhatrapati's son Anshul, who has been spearheading the legal battle.
On Monday, a special CBI court pronounced two sentences of 10 years rigorous imprisonment in each of the two rape cases against Ram Rahim. He also faced a fine of Rs 15 lakh in each of the cases, of which Rs 14 lakh each would go to the two victims.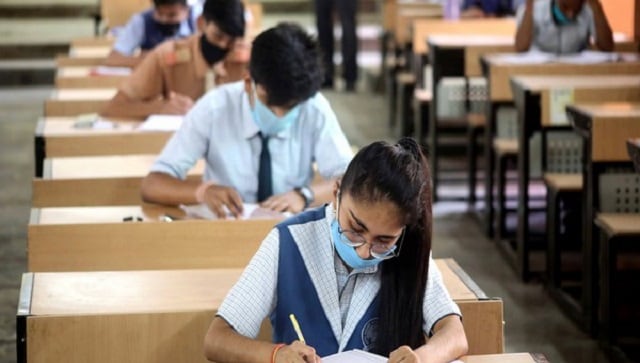 India
Haryana Board chairman, Jagbir Singh, informed that this year a total of 2,21,263 candidates have cleared the Class 12 exams. Of the total, 14,416 were boys and 1.06,847 girls
World
A police official, quoting an injured passenger, said the driver of the bus seemed to have fallen a sleep and lost control over the vehicle which caused the accident
Politics
Singh's advisor said the chief minister will not meet Sidhu till he publicly apologises for 'derogatory social media attacks'