Tripura police arrests Ranjit Debbarma, ex-chief of outlawed outfit All Tripura Tiger Force, for sedition
Outlawed All Tripura Tiger Force's former chief Ranjit Debbarma, who was pushed back by Bangladesh security forces into India four years ago, has been arrested on sedition charges
Agartala: Outlawed All Tripura Tiger Force's former chief Ranjit Debbarma, who was pushed back by Bangladesh security forces into India four years ago, has been arrested on sedition charges, police said on Sunday.
Debbarma was arrested from his house at Sidhai in western Tripura late on Saturday on the charge of sedition and well as in connection with some cases pending at Teliamura police station in Khowai district, West Tripura district police chief Abhijit Saptarshi told IANS.
Khowai's Superintendent of Police Krishnendu Chakraborty said that the former terrorist leader would soon be produced before a local court.
"Debbarma, without permission of the police authority, held a public meeting at Teliamura last week and challenged erstwhile princely ruled Tripura's merger with the Indian Union. He also gave anti-national views in the meeting," Chakraborty told IANS over phone from Khowai.
Arrested by the Bangaladesh police in 2012 after an Interpol Red Corner Notice had been issued for him as he was allegedly involved in a number of massacres and many other crimes, he was handed over to Indian authorities through the Dawki border of Meghalaya in January next year. He was subsequently brought to Tripura and arrested by the state police.
He got bail from a Tripura court in 2015.
Debbarma has recently formed Tripura United People's Council involving surrendered militants of various former extremist outfits and demanded implementation of the government's assurances given to the outfits during signing of accords with different groups since 1993.
India
The counting of votes of the by-elections to the Barjala and Khowai assembly seats in Tripura began on Tuesday.
Politics
Shift in the voter base in favor of BJP comes at a time when the Narendra Modi government is being criticised by the opposition for its currency demonetisation policy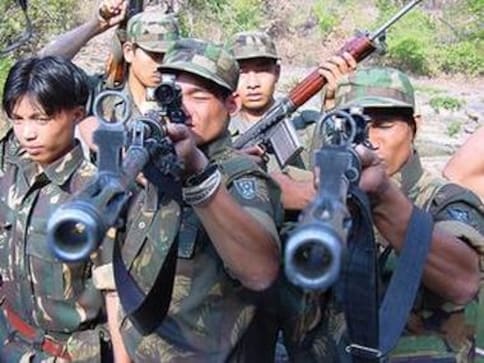 World
A leaked IB report has raised questions on whether China is launching a proxy war against India using militant groups like United Liberation Front Of Assam (Ulfa) along the the north eastern border of India