Tripura journalist killed: Slain scribe's phone recovered from arrested TSR commandant; PCI takes suo motu cognisance
The mobile phone of slain journalist Sudip Datta Bhowmik has been recovered from the possession of arrested TSR commandant Tapan Debbarma, police said
Agartala: The mobile phone of slain journalist Sudip Datta Bhowmik has been recovered from the possession of arrested Tripura State Rifles (TSR) commandant Tapan Debbarma, police said on Friday.
Debbarma, who was arrested on Wednesday in connection with the case, had a mobile phone that belonged to the journalist, Superintendent of Police (West) Abhijit Saptarshi told PTI.
Datta Bhowmik, a senior crime reporter of local Bengali newspaper Syandan Patrika, was allegedly shot dead on Tuesday inside the headquarters of the 2nd battalion at RK Nagar, 15 kilometre from Agartala when he had gone there to meet Debbarma.
"Sudip was called by TSR 2nd battalion commandant Debbarma and shot inside the battalion headquarters. The journalist had written 11 news items about the commandant's misdeeds," Editor of Syandan Patrika Subal Kumar Dey told reporters.
Tripura Journalist Union (TJU) secretary Pranab Sarkar said the Press Council of India (PCI) has taken cognisance on the killing of the journalist.
"PCI Chairman Justice CK Prasad informed me through e-mail that it had suo motu registered a case on the killing of Datta Bhowmik inside the battalion headquarters. After receiving the email, I called him up and requested for a visit by a PCI team to the state. He assured to do the needful," Sarkar said.
Meanwhile, editors and working journalists on Thursday convened a meeting and expressed their deep concern over the safety and security of journalists in the state. They formed a new platform, Forum for Protection of Journalist to launch a democratic movement demanding more safety and security for journalists.
"Within two months two journalists have been killed in the state. We have decided to launch regular movements demanding security for journalists. We have also decided to keep in touch with journalists' organisations in Delhi and other parts of the country asking them to raise their voice against the killings," Sarkar told reporters.
In September, TV journalist Shantanu Bhowmick was killed when he had gone to Mandai in West Tripura district, about 20 kilometres from Agartala, to cover a political event organised by the Indigenous Peoples Front of Tripura (IPFT).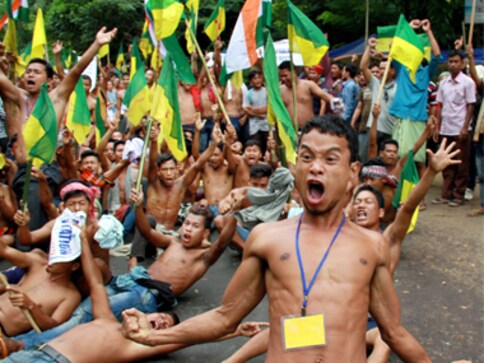 India
The media fraternity in Arunachal Pradesh condemned the killing of Tripura journalist Shantanu Bhowmick, saying it was an attempt to "muzzle" the freedom of the press.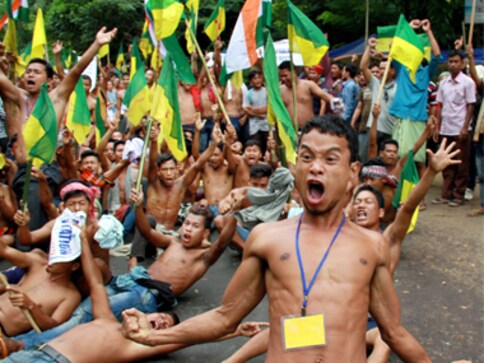 India
A prohibitory order under Section 144 CrPC is in force in certain areas of West Tripura and Khowai districts in wake of the killing of Shantanu Bhowmick on Wednesday
India
But beyond the usual condemnation of such killings, the fact remains that the larger North East region has been unsafe for on duty-journalists.