Tripura chief minister Manik Sarkar urges Bangladesh govt to allow northeastern states to use Chittagong port
Tripura chief minister Manik Sarkar urged the Bangladesh government to allow India's northeastern states to use the Chittagong port for the development
Chottakhola: Tripura chief minister Manik Sarkar on Saturday urged the Bangladesh government to allow India's northeastern states to use the Chittagong port for the development of the landlocked region.
"Sidelining the pending unresolved issues between the two countries, Bangladesh must allow the northeastern states of India to use the Chittagong international seaport to carry goods, foodgrains, transport fuel, essentials and other items to and from northeastern states and rest of the world," he said.
Without referring to the unresolved Teesta water sharing and trade-related issues, he asked the Bangladesh government not to mix up the issues of northeastern states with the other unsettled issues between the two neighbours.
The chief minister was speaking at this border village, 132 kilometers south of state capital Agartala, before a huge gathering assembled in connection with the opening of a "gigantic memorial and park" built in memory of the Indian soldiers and Bangladeshi freedom fighters, who sacrificed their lives during the 1971 Liberation War.
After eight-year-long unrelenting efforts, the memorial and park has been built on 20.20 hectares land comprising valleys and plains at Chottakhola (in southern Tripura bordering eastern Bangladesh) at a cost of Rs 7 crore (over $1 million).
"The nine-month-long conflict supported by Indian soldiers and backed and encouraged by the then Prime Minister Indira Gandhi would remain an exceptional valour in world history," the Tripura chief minister noted.
He said that for the economic development of India's northeastern states, rail, road, air, water and telecommunication connectivity between India and Bangladesh must be further strengthened.
Sarkar, a Communist Party of India-Marxist politburo member, said that during the Bangladesh Liberation War (March to December 1971) the then Congress government in the state led by former Chief Minister Sachindralal Singh played a significant role in providing shelter and relief to lakhs of hapless people who fled the war and took shelter in India's bordering states, especially Tripura.
Tripura Health and PWD Minister Badal Choudhury addressing the function said that India wants more closeness with its best neighbour Bangladesh.
"During the nine-month-long Liberation War, Tripura played a crucial role as the state's location was strategically vital. Dhaka is just 135 kilometers from Tripura and many important cities are close to Tripura borders," said Choudhury, who also took part in providing relief to the then Bangladeshi refugees.
He regretted that despite the state approaching the central government several times and then Defence Minister Pranab Mukherjee to build a memorial in Agartala in memory of Indian soldiers and Bangladeshi freedom fighters, the Centre failed to act.
"In 1971, Tripura's population was 15 lakh but the state had given relief and shelter to 16 lakh Bangladeshi refugees who fled their country to escape the bloody war."
Lok Sabha Member of Parliament Jitendra Choudhury, who played a significant role in developing the park and memorial at Chottakhola as then forest minister, said the park would not be just a tourist spot, it would be a milestone for the future generations to know the details of a great victory of a bloody war that led to creation of a sovereign country Bangladesh.
Tripura tourism minister Ratan Bhowmik, Forest Minister Naresh Jamatia, Lok Sabha Member Sankar Prasad Datta, MLA Sudhan Das among others also spoke on the occasion.
Bangladeshi intellectuals, freedom fighters, artists, and academicians took part in the memorial and park inauguration ceremony.
On 11 November, 2010, then Bangladesh foreign minister Dipu Moni laid the foundation stone of the "Bharat-Bangla Maitri Uddan" (India-Bangladesh Friendship Park).
Veteran Communist Leader and Legislator Sudhan Das told IANS that a war museum, surrounded by hillocks, verdant valleys, lakes, plants, sculptures, graveyards of Bangladeshi freedom fighters have turned the place not just into a park or memorial but much more than that.
Statues of then Prime Minister Indira Gandhi and Bangladesh Founder Sheikh Mujibur Rahman have also been erected in the park, which was developed jointly by at least 10 departments of the Tripura government with the forest department as the nodal agency.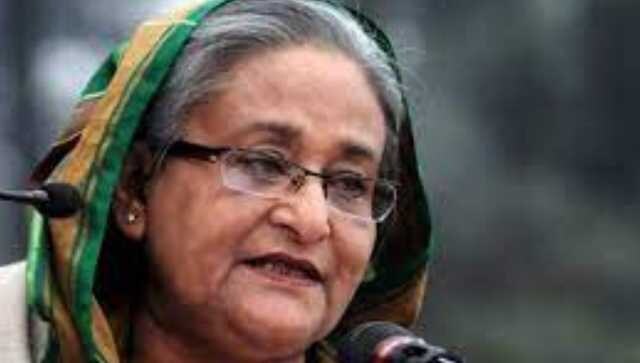 World
Bangladesh has produced a miniscule amount of the greenhouse gas emissions that have already contributed to the warming of the planet by an average of nearly 1.2 degrees Celsius above pre-industrial levels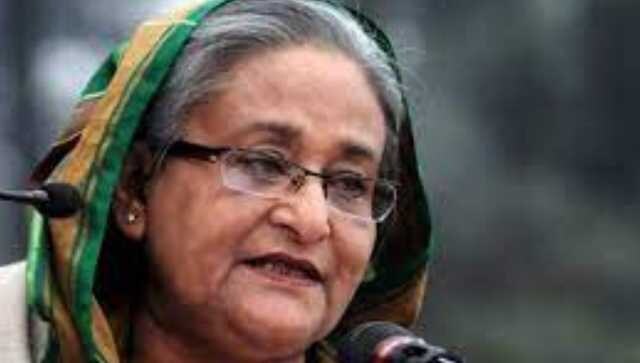 World
Her detractors have blamed Hasina for creating a police state and hauled her up for 'forced disappearances' and 'extrajudicial executions', but sources close to her argue that she has no choice but to resort to tough policing to keep Islamist radicals at bay
First Cricket News
The two matches will be held on September 25 and 27 in Dubai, the Bangladesh Cricket Board (BCB) said in a joint statement with its UAE counterpart Emirates Cricket Board