Tri-nation series: Rogers Kimaree's late equaliser helps St Kitts and Nevis hold Mauritius
Going into the game, Mauritius coach Francisco Filo left out goalkeeper Kevin Obrian Jean-Louis and replaced him with James Caserne.
Mumbai: St Kitts and Nevis found a late equaliser as their match against Mauritius ended in a 1-1 draw in the tri-nation football tournament here today.
Rogers Kimaree struck in the 87th minute after Jean Frederic Sarah had put Mauritius ahead in the 19th minute off a header.
Mauritius looked organised, adopted an aggressive approach from the start and had better possession of the ball. It helped them take a 1-0 lead in the 19th minute. From a cross from the flank by defender Pascal Damien Balisson, Sarah gave Mauritius the lead off a header.
St Kitts and Nevis had to wait for 68 minutes for the equaliser. Assisted by forward Tishan Hanley, Kimaree ran in and netted the ball even as a handful of fans cheered at the Andheri Sports Complex.
Going into the game, Mauritian coach Francisco Filo left out goalkeeper Kevin Obrian Jean-Louis and replaced him with James Caserne.
After the break, Mauritius missed a chance to extend their lead as Jean Mervyn Jocelyn's shot was on target only to be saved by St Kitts and Nevis custodian with a dive.
A few minutes after that, Sarah's header went completely off target, even as the St Kitts and Nevis defence was tested all through the game.
Mauritius again had a chance but Louis Guiyano Chiffone, who got a pass from Sarah, hit marginally wide. Sarah, who was the best Mauritian player, had another chance but this time, he too missed the target.
The other notable chance for St Kitts and Nevis came when Kimaree shot at the goal after a through ball which was saved by the goalkeeper.
St Kitts and Nevis coach Jacques Passy said that his team played a "very bad first half".
"I would not call an excellent, but an above average performance. We had six goal opportunities, (but) a draw leaves me with a smile," said Passy.
His boys play India on 24 August and Passy termed the hosts as favourites.
"I have no excuse philosophy, If we win, we are the champions. If India win, they are champions. I am facing a great team (India), which everyone should be proud of. We can do much better.
"The absolute favourite to win the tournament is India. It is no more a three nation, but a two-nation tournament. Our focus is on India," the coach said.
"Today, our display was below than what the team can do, it was not a tactical problem. We were not just comfortable. India are the favourites," he maintained.
Mauritian coach Filo said his side will hope to improve.
St Kitts and Nevis play hosts India on 24 August at the same venue.
Sports
With "no clarity" about SC East Bengal's participation in the 14-team tournament slated to begin in August third week, IFA secretary Joydeep Mukherjee said as per the rulebook the red-and-gold brigade would be relegated to the lower division.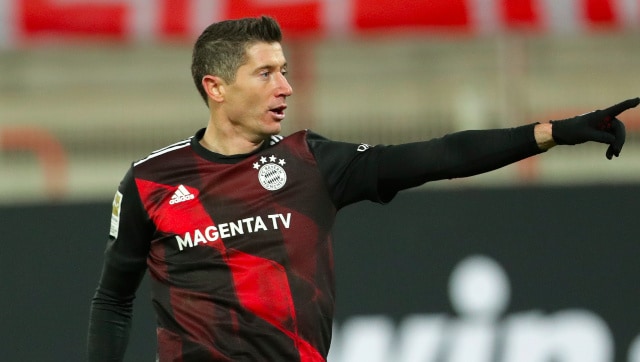 Sports
The 32-year-old Pole was once again the runaway winner of the title awarded by the football magazine Kicker, following a vote by journalists.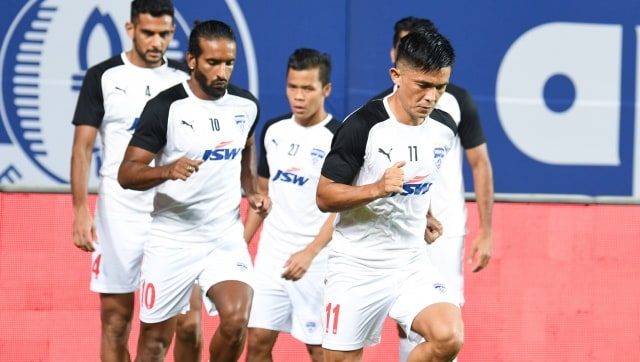 Sports
The AFC confirmed that the playoff and group stage (South) matches of the second-tier continental club competition will be held in the Maldives.