Travels through the Hindi belt: Fragile peace in Muzaffarnagar engendered by interdependence, unemployment
The interdependence of the communities in Muzaffarnagar made them realise peaceful coexistence is the only way forward
The district came to a standstill for more than a year after the riots

Not trusting Muslims took its toll on Jat farmers

Peace in Muzaffarnagar is more of a marriage of convenience
Editor's note: This is part of a multi-article series on the jobs crisis in the three states crucial to Lok Sabha election 2019: Chhattisgarh, Bihar and Uttar Pradesh.  
***
Six years after the violent riots, people in the swathes of sugarcane fields in Muzaffarnagar are filled with feelings of brotherhood. Communities rocked by the unrest stand shoulder-to-shoulder, pledge peace and assert they do not want another riot. But scratch the surface of reconciliation and a harsh reality emerges. More than not wanting another riot, the district cannot afford one. Behind the harmony of Muzaffarnagar lies the undercurrent of economy and unemployment.
Ahead of the 2014 general elections, Muzaffarnagar in western Uttar Pradesh experienced violent clashes between the dominant Jat community and Muslims. It displaced over 50,000 and killed 62 (42 of them being Muslims). Local BJP leaders were later charged with fanning communal flames that egged on Hindu Jats to seek revenge after two Hindus were killed allegedly in an altercation with Muslims.
Nonetheless, the district came to a standstill for more than a year after the riots. Muzaffarnagar is one of the largest producers of sugarcane, around which its economy revolves. The crop is extremely labour-intensive. The ones who own sugarcane fields are mostly Jats. And the labourers they hire to work on their fields are landless Muslims. Riots broke down the trust between the two communities, which affected the economy of sugarcane farmers and employment of labourers.
Intezar Hussain, 40, said he even tried migrating to other districts for work, but in vain. "The entire sugarcane belt was tense," he said, chopping cane in the fields of Shoram, one of the villages affected by 2013 riots in Muzaffarnagar. "I would be shooed away whenever I knocked on people's doors. Tensions ran high. Nobody could trust one another. I tried finding work in Muslim-dominated villages. but the problem is not many Muslims own farmland."
With lack of industries, sugarcane fields have been their major source of employment, Hussain said. "If not that, we worked a bit as labourers at construction sites," he said. "But that was rare. Also, even the ones who hired us to work at construction sites were Hindus, who did not trust us during that period. There were days when my kitchen stove remained totally untouched. Only we know how we endured that period."
On the other hand, not trusting Muslims took its toll on Jat farmers too. Sanjiv Kumar Baliyan, 35, does not take a long time to get to the point. "Kaam hi nahi ho raha tha," said the Shoram resident, when asked to describe the days after 2013 riots. "I had to shut my shop in the village and work in the fields. Nobody would turn up at my shop to buy from us. Women in our household that never worked in the farms ended up working. But how much could we do? I would employ seven to eight labourers in my four-acre field."
Farmers said they even hired labourers from Bihar at Rs 6,000 per month. But it soon worked out to be economically unviable because along with their salaries, the farmers had to make arrangements for their meals (twice a day). In contrast, local labourers worked for Rs 150 to 200 per day.
The interdependence of communities made them realise that peaceful coexistence is the only way forward. And it appears that RLD chief Ajit Singh Choudhary has hit the right buttons. He left his traditional seat of Baghpat and decided to contest from Muzaffarnagar to take on BJP's Sanjiv Baliyan, a sitting MP, infamous for being a rabble-rouser, and is popular among the younger Jats. The older ones are firmly with Ajit. RLD's alliance with SP and BSP is coming in handy, for the constituency has a significant Dalit vote.
RLD district president Ajit Rathi said Ajit has worked to bridge the gap between communities. "He even spent his 80th birthday in Muzaffarnagar," he said. "Our plank going into the polls is bhaichara. We are winning this seat easily."
Muzaffarnagar was a bellwether seat in 2014. Baliyan won it by a whopping margin of over 4 lakh votes, despite its 40 percent Muslim and 13 percent Dalit population. But it would be difficult for the BJP to repeat the performance with local arithmetic working in favour of Ajit due to his tie up with SP and BSP. The Muslim vote that was divided in 2014 is consolidated behind Ajit, and it appears the Dalit vote would be transferred too.
On the other hand, locals claim that BJP benefitted from the riots. The polarisation ensured the Jat vote went en-masse to the BJP. They are not likely to repeat the voting pattern five years later. Further disadvantaging the BJP is the anger over the unpaid dues of sugarcane farmers. Uttar Pradesh is the largest producer of sugarcane and as of 22 March, Rs 10,074 crore remains unpaid, and Rs 4,547 crore to farmers in the constituencies of western Uttar Pradesh voting on 11 April, among them Muzaffarnagar.
When Yogi Adityanath became the chief minister of Uttar Pradesh in March 2017, sugarcane farmers were owed half of what they are owed today. In their election manifesto, BJP promised to clear sugarcane dues, but that has not manifested yet.
Master Mohammad, 45, a teacher in Shoram, who has a three-acre sugarcane field, said that considering the sugarcane farmers are already struggling with unpaid dues, it makes no sense to make matters worse. "Those days were horrible," he said. "Since then, we have held repeated meetings for peace and we are at a stage where we attend each other's functions as well. It was a steady process, and Kairana bypoll results confirmed the mood of bhaichara. What is the point of living in fear? We would have to watch over our shoulders when we walked through one another's basti."
Mohammad further said most of the agricultural equipment is handled, sharpened and repaired by Muslims. "That exchange also stopped," he said. "Muslims could not earn their livelihood and Jats suffered by using worn out equipment in their fields."
The peace in Muzaffarnagar is more of a marriage of convenience. An observer who did not wish to be named said the real demonstration of brotherhood would have been for the RLD to nominate a Muslim candidate. It would have clarified if the dominant community is okay voting for a minority candidate. "Those saying Muslims are voting for a Jat party in spite of the 2013 riots are missing the point," he said. "They are stuck with Ajit. They have to choose between RLD's Jat and BJP's Jat."
India
Passing restrictions for Allahabad, Lucknow, Varanasi, Kanpur Nagar and Gorakhpur cities, the court said these curbs are 'nowhere close to a complete lockdown'
World
'It will be difficult, if not impossible, for Pakistan to control the Taliban and other militant groups in Afghanistan as the country spirals into a civil war'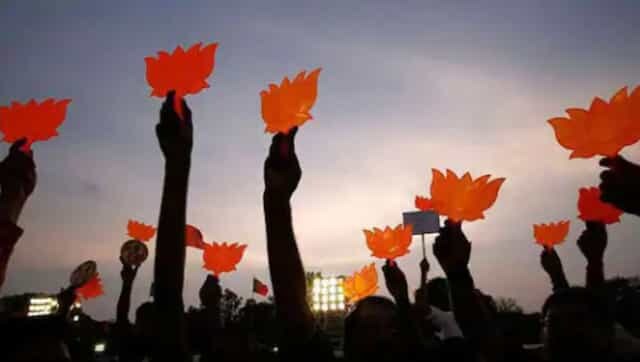 Politics
Jangalmahal is now seen as one of the strongholds of the BJP, and the party claims it will win all seats in the region