Travel vlogger shares ordeal of harassment at Delhi hotel as men 'patrolled' outside her room; OYO, police look into matter
A travel vlogger, going by the YouTube channel Travellight, has narrated her story of being harassed by the staff of a Delhi hotel she stayed in during her visit to India.
A travel vlogger, going by the YouTube channel Travellight, has narrated her story of being harassed by the staff of a Delhi hotel in which she stayed during her visit to India. The woman has claimed that she was held hostage in her room as men constantly lurked outside, repeatedly asking her to open the door. She put up the account of her ordeal in a video on her channel, which was later shared on the Reddit India page.
The hotel-aggregator, OYO Rooms, through which she booked the hotel (OYO Hotel on Main Bazaar Road, Paharganj, Delhi) responded to the thread on Twitter and said that the company will look into the matter and ensure action. "Guest safety is our top priority and will take the strictest of action against the partner hotel involved in this incident. Appreciate your concern," OYO's official Twitter handle replied.
The vlogger has alleged that the hotel staff purposely switched off the AC and WiFi of her room and kept knocking at her door under the pretext of repairing them. She, fortunately, could escape to the airport in the middle of the night, once she was sure that the men had stopped patrolling outside her room. She has also mentioned that another hotel in Delhi, The Lalit in Connaught Place, had passed on her information to random men who had been stalking her.
Meanwhile, other foreign travellers too shared, on the thread, similar stories of their unsafe experience while staying as tourists in India. A Japanese tourist has shared that her personal information was given by the hotel to men who were following her on streets and she was harassed through repeated phone calls on the landline in her room.
However, the vlogger has now updated her vlog to add details about the hotels and also informed that the police is carrying out investigation in the case. "Within 24 hours of releasing this (vlog), the hotel where this happened was shut down by the upper management in the chain. It came out that this has happened to other women who stayed there in the past as well! No more. Action has been taken!" she wrote. She also thanked her followers who helped spread this story. "If I have helped even one woman be spared this same experience, this is all worth it. Thank you for your support," she wrote in the update to her vlog.
Find latest and upcoming tech gadgets online on Tech2 Gadgets. Get technology news, gadgets reviews & ratings. Popular gadgets including laptop, tablet and mobile specifications, features, prices, comparison.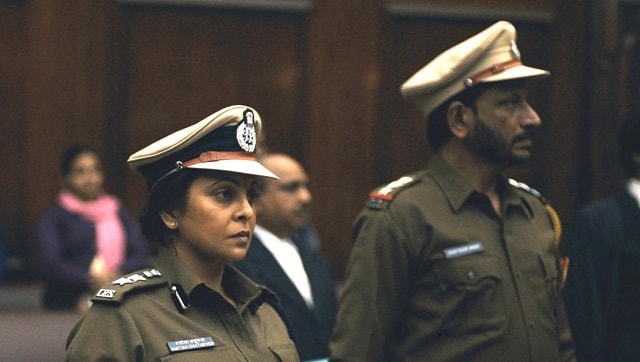 Entertainment
As far as cop stories go, Delhi Crime and Netflix original film, Soni, which dropped around the same time, broke the mould from what we've been used to seeing in this country.
India
Government agencies said the air quality index of the National Capital was likely to improve to 'moderate' category later in the day
India
A fresh western disturbance is likely to increase the wind speed and improve the air quality in Delhi-NCR post Diwali, according to IMD