Trans sexuality a complex mix of identities: Transgender-homosexuals are wary of celebrating Section 377 verdict
Section 377 has tried to diminish our dignity and our humanity, and in trying to get it scrapped, I feel that many of us have resorted to harmful ways of mobilising people to support our cause.
Editor's note: Firstpost reached out to several members of the LGBTQ community for their reaction to the Supreme Court verdict on Section 377 of the Indian Penal Code. We tried to compile voices from across the LGBTQA+ spectrum and give their stories a platform in their voice. The following are first-person accounts, lightly edited for style and clarity. Names of some of the people have been withheld/ changed upon request. 
Chandra Moulee, Founder, Queer Chennai Chronicles
Once again today - after four years, eight months and 26 days, Indians who go down on their partner or Indians who flip their partner or those who flaunt their imported sex toys won't be criminals. Thanks to the lengthy legal battle in the name of 'gay sex' and LGBT rights.
I am a 35 year old gay man and I reluctantly call myself as an LGBT activist, mainly because my involvement in the Indian queer movement was more of a personal journey. I, sort of, came to terms with my desire towards men even before I stumbled upon the term gay. It was only in the early 2000s that I became aware of Section 377. I do not exactly remember the context or how I learnt about Section 377. When the Delhi High Court verdict came out in 2009, I was overwhelmed. I wasn't sure how it would change my life. But having made to believe that there would be queer liberation if Section 377 was scrapped made me feel more confident.
I vividly remember the next four-and-half years after the Delhi High court verdict. As a middle class, English speaking, corporate employed cis-gay man my days were the same. Although my then employer had LGBT 'inclusive' policies, I was not encouraged to be out at work. The general homophobia made me anxious about losing my job and the fear of being kicked out of my accommodation. There was a general illusion of liberation, but when I look back now, we had stagnated. The conversation and the next step was not a public discourse.
Section 377 did take a lot of our energy and time while talking about LGBTQ rights in our country. Every time a discussion related to LGBTQ rights was put forth, we had to start from Section 377. It was easy for those who are against LGBT rights to deflect the conversation using Section 377. Even in the most refined corporate spaces it wasn't easy to push LGBT inclusive policies citing Section 377. With the judgment, the fear of persecution for gay men like me is reduced. And I hope the lesser privileged persons in the LGBT community share the same experience, and we stand in solidarity with each other acknowledging that all our experiences are not the same.
I know a lot of my friends truly believe that amending Section 377 will liberate us. I hope so too. But the truth is far from it. This lengthy legal battle by the community, especially keeping the working class trans women and gender non-conforming persons in the forefront, should not be forgotten. Educational institutions are still hostile towards queer children. We need more change in the societal attitude towards the LGBT community and our rights.
While it is 'natural' for the flow of the discussion to move towards same-sex marriage and other related issues, the conversation on legal protection and empowerment of queer individuals in all spaces should not be ignored. Especially in progressive spaces that claim to be inclusive of LGBT individuals. Maybe it is time for every progressive and liberal movement to look into their own spaces on how many LGBT individuals are in decision making spaces. We still haven't moved beyond urban spaces and cis-gay men. Let us make use of this momentum to trickle down the conversation in every sphere of life. And those of us who think that our fight is over, congratulations, and please give way to others.
Today, is a day of happiness for me. I thank all those who fought against this archaic law for so long. This has given renewed hope to a lot of young queer individuals. I hope we have fair representation, discussion and disagreement within the queer community to talk about issues without prioritizing one over the other. From what is coming out of the court room, I am also hopeful that the jurisprudence will do justice for all the time lost and our future discourse of the queer movement.
***
Yatin, a queer woman from Hyderabad and member of TISS Queer Collective
When the verdict came out, I was sitting by myself outside the Vashi station. I knew that it was going to be a positive verdict, that Section 377 would be scrapped. I wanted to have a few minutes for myself before I went to office. It is difficult to explain my happiness and my anxiety in words today.
My friend R. was threatened by his brother last year after his family discovered about his sexual orientation. He left home and struggled for months to get back on his feet, to find a place and a job, and to forget the violence that he suffered at the hands of his own family. We used to talk about our "gay ass utopias," where natal families would learn to accept us, where we wouldn't be threatened by the State, where the concept of families and blood relations could also be challenged.
Today, he was the first person to call me after the verdict. He was crying. We could not say a word. We just cried and hung up the phone to receive other calls from friends. We did not say a single word to each other.
Personally, I have never had the fear of being caught under Section 377. My girlfriends have been introduced to my family as my "close friends" and because we would both usually be female-assigned, there was little to no surveillance. I was able to have girlfriends, have sex with women, publicly display my affection without facing repercussions. But this is not my worry. I am coming to a "marriageable age." Everyday, so much emotional energy goes into worrying about what will happen when I publicly claim my identity as a queer person — in front of my family and in front of the society.
It is true that sexual intimacy is a private matter, but till the time my sexuality is private, I do not have many problems in navigating my life and relationships. You compartmentalise your life and present a different part of you to different people. It is only when it becomes public that I have faced physical and emotional violence. Recognising the rights of queer folks should not be centered on the rhetoric of privacy. It excuses so many wrongdoings. I also cannot separate the privacy of my sexual life from the privacy of my everyday life. The courts, on one hand, say they will respect the former, while they let the state get away with violating the latter.
The fight against Section 377 has also been a source of frustration for queer folks, especially those who are not cis-gay men.
I remember attending one of the Queer Azadi March meetings, whose slogan this year was, "Section 377 Quit India." What about the Trans Bill? we asked. The Trans Persons (Protection of Rights) Bill, with its painfully ironic title, is a draconian bill which has the potential to systematically destroy the lives of trans people in India. I hope we can mobilise a fight against it as we did against 377. I hope we will get the resources needed to go to courts for this struggle as well.
The words of Ambedkar come to my mind: "Ours is a battle not for wealth; nor for power, ours is a battle for freedom; for reclamation of human personality." Many of us cannot help but feel frustrated at the discourse surrounding Section 377, especially the way it is reported by the media, straight "allies," or even our fellow queers. Section 377 has tried to diminish our dignity and our humanity, and in trying to get it scrapped, I feel that many of us have resorted to harmful ways of mobilising people to support our cause. I am angry about the "Born this way," rhetoric. I don't want to tell this heteronormative society: I am born this way. If I could be a different person, I would be. But I am born this way, so you have to please accept me.
Why should I forego my dignity for conditional acceptance from people? I do not want to ask straight people for my rights, I want to claim them. We have to remain alert and refrain from dehumanising ourselves. We cannot win any battle this way.
While all around me there is celebrations and joy, there is also an underlying tension. The Trans Bill is going to be reintroduced soon. Another friend, S. told me last month over the phone, "If this Bill is passed, I am going to go inside the damn court and set myself on fire." She laughed, and then I laughed. But I could hear the truth in her words. Her life is precious to me, and I do not know how she and other trans people can survive in the future if the Bill passes. Criminalising beggary, forcing trans people to stay with their natal families...it is a death blow. Trans women have been at the forefront of the gender and sexuality rights movement in India, and we have not done justice by them.
I have seen many people thank the Supreme Court for this judgement. I am not grateful to them. How can I be grateful to the same court that has upheld the Trans Bill in 2014? The same court that diluted the SC/ST Atrocity act? The same court that only last week gave out a judgement that says people cannot claim their SC/ST status outside their home state for reservations in employment? A court that hands out death penalties exclusively to people from marginalised communities? I am only grateful to the people who have struggled so long to obtain our rights, to my friends who support each other and become each other's families under immense pressure, and I am grateful for those who will continue this struggle to ensure the victory of Constitutional morality.
***
Kanaga, a Bahujan transwoman from Tamil Nadu, working as Domain Consultant in London 
The day that LGBTIQA+ community in India has been eagerly waiting for the past several years has finally arrived. The Supreme Court of India decriminalised homosexuality in a landmark judgment. Section 377 which criminalized homosexuality even between consenting adults is finally amended to provide the fundamental rights to queer people to be who they are.
What this day and this judgement means to a queer person like me? I think there are two facets in that question that needs to be addressed first me as a queer person and how emotional the day is for me and me as a Dravidian Bahujan wondering where we go as a community from here.
The first emotion that I went through on hearing the judgement is that of grief, today is the day we remember countless lives that we lost. The kind of discrimination that queer community faces can be summarized by the fact that each and every one in the community knows at least one person who has committed suicide. Social stigma, marriage pressure, forced conversation therapy, heartbreaks, blackmail and the list goes on, today we remember them all.
Next, I feel grateful to the numerous unknown and blurred out faces that supported each other within the community. The ones that organised get together in safe spaces for people who were still in the closet, the ones that were available for late night calls to listen, the ones that rushed to the police stations to intervene in crisis situations. Folks who invested hours of labour in preparing placards, organising movie screenings and book discussions. People who were thoughtful enough to distribute masks before every pride march, who were sensitive enough to use right pronouns. The transwomen and sex workers who paraded the streets and voiced for gay rights much before it became mainstream, to all of our godmothers today is the day we say thank you to all your efforts.
As a transwoman, I feel the judgment is not only important for the gay community but will also influence the lives of trans-people in many ways. One narrative that we have built in the Indian society, even in the most progressive queer spaces, is assuming trans people are straight and their struggle is only for gender affirmation. Some people have gone to the extent of voicing to separate LGB from T based on sexuality. The anxiety Trans people face in asserting their gayness is exponentially higher than a cis-gender person in India. As a pansexual transwoman, I often neglect my sexuality to get my gender validated because the moment I express my attraction towards a woman I am called out as a man or a drag queen and crossdresser; it has always been either gender or sexuality even inside the LGBTQIA spaces. Today we have a reason to assert out sexuality beyond gender binary and hetero normativity. Today, I feel hopeful to protect both my gender and sexuality rights.
Though the landmark NALSA judgement asserted the right to self-identity in 2014. Trans people who are in pre-transition have always found it difficult to assert their rights and feared persecution based on 377 because, before transition, a transwoman is often seen as an effeminate gay man by the society. The sexual life of trans people who are yet to undergo surgeries, or who do not pass as cis-genders are often seen as an act of homosexuality. Media has always found it easy to frame a juicy story on trans people's life by erasing their gender and painting a homosexual flair to it. The events that unfolded after the death of Akshay dev is a wakeup call for many of us. Scrapping 377 will not change this insensitivity overnight but legal protection both on gender and sexuality front ensures wider scope of dialogue and legal aid to counter the negativity in the form of defamation cases will prove lethal in the longer run.
Today is also the day we look within the community and ensure we make the spaces more sensitive, more equal and just for every one of us.
Today is the day I feel determined to commit my share of labour in making queer spaces truly inclusive. To ensure non-English speaking people get the same time as the English speaking ones to express themselves. To remember queer people need not study queer and feminist theories, quote popular authors, read famous books, speak elite language, understand foreign movies and appreciate English poetry to be a queer activist or spokesperson. To acknowledge and listen to stories of gay transmen and lesbian transwoman. To ensure the event spaces are accessible to all disabled people even those who are not privileged enough to afford wheel chairs. To respect sex workers as much as I respect any other professionals. To talk about kinky, non-monogamous, long-distance relationships with the same seriousness. To ensure that I will always pass on the mic and not try to occupy any more space than I require.
As a Dravidian/Bahujan Transwomen, I feel that today we need to regroup on how the movement should go forward as the struggles of LGBTQIA community is beyond 377. Most of us want political and social empowerment within and outside the Hindi, Hindu fold of mainstream India.
There is a need to question status quo, to dismantle power structures within the LGBT community and it needs to be done on caste and gender lines to make a justification to the spirit of the movement. To start with, it is no longer enough to have gender representation in the LGBT spaces, one queer woman and one trans person cannot be enough anymore.
We need to ask what is the representation of Dalit, Bahujan community in the panel? What is the representation of non-Hindu, non-Hindi members? We need to ask, what is the power and position of non-Brahmin savarna members in LGBT spaces? We need accountability on who gets representation in media, corporate events, D&I panels, government funding across caste and gender lines.
We need to discuss how are we going to sensitise queer communities on caste-based oppression as most of us have not only faced discrimination based on our sexuality and gender but also on caste. How can a queer space be called safe when most of us voicing against one form of oppression is oblivion to another?. Phrases like "I am a vegetarian by choice, Iyer preferred, we are orthodox family" cannot go unnoticed inside queer space.
Today we need to understand how to assimilate into mainstream political movements. How needs of LGBT community could be heard in electoral politics. We need to understand what are the political parties that support and what are those that oppose and why? We should ask ourselves why is that progressive regional parties are negative or silent on LGBT rights but national parties are trying to champion queer rights. What is the role of NGOs in sensitising central and regional parties?
Finally, today is the day we regroup and look forward to fighting our next battle. To make families understand, to make workplaces safe, to assert marriage and adoption rights. We move forward as the first battle is won, the war must go on.
***
Kumam Davidson, independent journalist who advocates gender justice, co-creator of The Chinky Homo Project 
It's 11:30 am, so my father is grumbling why lunch hasn't been laid out for him on the dining table. He has just returned from his usual late morning stroll in the city and brings scraps of news from here and there. He announces to everyone in the kitchen that there are two marriages to attend later in the evening. He then turns to my mother, who is busy checking the piles of white dhotis and pumyats, and tells her, "Make sure the dhotis and pumyats are washed and ironed".
She grumbles and replies in a sharp tone, "Yes, I know!" My sister signals to me that the curry is ready and I immediately lock the screen of my phone where I'm watching the live stream of the news regarding the Supreme Court's verdict on Section 377 (the volume is almost muted). I start serving lunch for everyone.
 I can hear slogans from the rally on the street against Manipur University's suspension of students and teachers' associations. My father switches on the TV after he hears the slogans. On channel ISTV, the correspondent is reporting live from the university gate about the statewide protest.
Fifteen minutes later, I unlock my phone. As soon as I open Facebook, the updates come thick and fast: "377 scrapped", "homosexuality decriminalised in India". I immediately type a euphoric Facebook update on the Supreme Court's judgment. A minute later, I get a WhatsApp notification. It's a message from a school friend: "377 se keino? (what is 377?)".
At that moment, the long-awaited euphoria subsides and I go to the terrace to smoke a cigarette. I wonder what to tell him.
Then, it slowly dawns on me: I don't know what to say.
I open Facebook again. The scope of celebrations in Delhi, Mumbai, Kolkata, Bangalore, Chennai, Guwahati are astounding.  I examine myself: sulking and wondering what to tell my friend. There are no easy answers. Worse, I no longer feel a sense of connect to the massive jubilation of the people in the cities. I light another cigarette, take long puffs and watch the never-ending rally in the street.
After sitting on the terrace and smoking two cigarettes, my mind begins to wander. In 2012, I went to my first LGBTQ meet put together by the then Queer Campus Delhi (now defunct) at the Alliance Française in Connaught Place. Fifteen people turned up: mostly gay boys and a few lesbians. We introduced ourselves: which, back then, was both awkward and exciting. Following my first participation in an LGBTQ meet, over the next few years, I went to various other meets and events by the same group and others, though my participation was mostly limited to the initial interactions. I never attended the after parties that occurred at the homes of those that turned up.
In retrospect, that marked the beginning of inclusivity and exclusivity conflict in my coming out journey as a queer person in Delhi. For a few years, I happened to be the only person from the North East in all such meets. I made some friends from Delhi: I met them for lunches and coffee once in a while, but no such association lasted. For a long time, I didn't understand why such a sense of alienation marked my experience. That was also the time when occasional protests and rallies were held to protest discrimination faced by people of the North East in Delhi-NCR. I attended such protests and chanted slogans in solidarity with my people.
 After I came out, some Facebook friends stopped following me. As the communication ended, it became harder and harder for me to gain a sense of belonging with people from my state and region, or with the people in Delhi. Meanwhile, the partial associations through work, meets, and protests continued. The question of belongingness became a major source of anxiety for me in the past few years: which runs against the egalitarian ethos of queer solidarity, diversity and inclusivity. The sense of alienation continued in Delhi and trying to keep a close association with the community in Delhi didn't shape up well.
Coming out seemed to open new layers of alienation, especially from the people of my region, and I internalised a sense of rejection as well.
 A few months ago, both me and a close Meitei friend from Imphal—who lives in Delhi—realised we had similar concerns regarding the sense of alienation both in Delhi and back home. We exchanged thoughts, poured out our emotions and thought about the issue extensively but found no clear answers. And as time passed by, we just carried on with our lives and our activism.
Then, out of the blue, earlier this year, Plainspeak magazine published by Talking about Reproductive and Sexual Health Issues (TARSHI) invited the public to send articles on the theme "Home and Sexuality". My friend and I quickly penned our thoughts and sent an article titled: "Do queer migrants from the northeast find Indian cities alienating or empowering?" After several drafts, we found that it became a very pertinent piece for us because we were able to lay out our anxieties and conflicting thoughts on belongingness:
In the case of a northeastern queer migrating to another city for opportunities and livelihood, the racial othering, cultural subordination, and the eroticisation and exoticisation of the northeastern body represent a curious case where it is rather tricky to draw a line between alienation and celebration. Often, reclaiming the desirability quotient and the exoticised versions of the bodies of the people of the North East, which are fetishised as an object of fantasy becomes the most obvious and primary ground for the process of self-assertion and determination, but it doesn't signify a divergence from the narrative of Chinky. In any case, the victimhood remains. By victimhood, we mean a certain loss of power and not being able to represent and influence public opinion of oneself and one's own community. Therein lies the complex case of the Chinky homo.
Following the publication of the article, responses from the community and further collaboration with TARSHI led to the founding of The Chinky Homo Project, a queer anthology of North East India, which at the moment, is in digital format. From the initial years of coming out until now, it has been a long journey: one filled with confusion, euphoric moments, anxieties, fear but also laughter and love. And even today, sitting on the dining table with my parents, I still wonder how much relevance Section 377 has on my life and dignity.
The Supreme Court ruling on Section 377 is indeed a historic moment. Nevertheless, I wonder how much relevance it has on LGBTQIA+ and citizens who live in the nooks and corners of India.
Being a Meitei from a far-off town in Manipur who's living in Delhi, even after all these years there's still a sense of estrangement.
And good or bad, people from diverse cultural, racial, linguistic, caste, class and regional backgrounds came together to fight for the cause on many occasions. Now, what's the future of the movement? Is the case of the northeastern queer, with its baggage of racial, class and regional alienation in Indian cities, going to be acknowledged?
These thoughts occupy my mind today as I sit on the terrace of my small town, far away from Delhi, where the judgment was announced. I get on YouTube and websites of local media to see if there are any reports on today's historic judgment. To my anguish, I find none. I fling my phone aside and take out another cigarette (my third). But before I can light it, my father calls out to me from the stairs, "Give my shoes for a good polish."
As told to Greeshma Rai
Find latest and upcoming tech gadgets online on Tech2 Gadgets. Get technology news, gadgets reviews & ratings. Popular gadgets including laptop, tablet and mobile specifications, features, prices, comparison.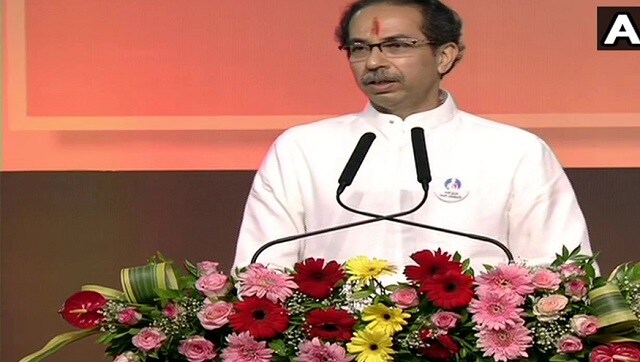 Politics
The Maharashtra chief minister also took on Governor Bhagat Singh Koshyari over the issue of re-opening of temples in the state.
India
In his autobiography, "A Road Well Travelled', the then head of the SIT said that the Modi did not parry any questions and kept his cool throughout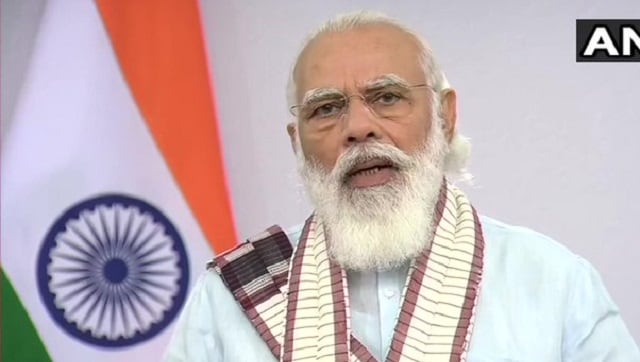 India
Acknowledging that the country has come a long way in the fight against the pandemic since the 'Janata Curfew' in March, Modi said that India has been more successful in saving the lives of its citizens than more prosperous countries.