Toll in Kerala rises to 40 as torrential rains continue; Munnar cut off after shutters of Mattupetti dam opened
An alert has been sounded, asking people to remain cautious, they said. A series of landslides were reported in Kurichya and Makki hills and the Thamarassery ghat road in Wayanad.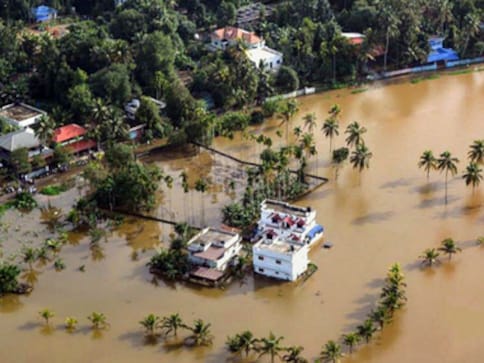 Thiruvananthapuram: Torrential rains, overflowing rivers and a series of landslides ravaged Kerala, where 40 lives have been lost so far.
One man was killed and two others injured in Thrissur district on Tuesday after an uprooted tree fell on them in heavy rains and strong winds. Unabated rains forced the government to do away with the official 'Onam' celebrations and the amount set apart for the purpose would be utilised for relief operations, Chief Minister Pinarayi Vijayan told reporters in Thiruvananthapuram on Tuesday.
State Governor P Sathasivam also decided to cancel the reception to be hosted by him tomorrow as part of Independence Day celebrations due to the floods in the state. Since this morning, various parts of Kerala, especially the two hilly districts of Wayanad and Idukki, which are tourist destinations, were lashed by heavy rains.
The picturesque Munnar town in Idukki district was almost totally cut off and traffic was disrupted after two shutters of the Mattupetti dam were opened as the water level rose. All the five shutters of the Cheruthoni dam, part of Idukki reservoir, were opened this evening following heavy rains in the catchment areas.
Two shutters, which had been closed on Monday, were opened Tuesday evening as the water level rose. The rising level at the Mullaperiyar dam, which touched 136.10 feet against its maximum level of 142 feet, was still a matter of concern, official sources said.
An alert has been sounded, asking people to remain cautious, they said. A series of landslides were reported in Kurichya and Makki hills and the Thamarassery ghat road in Wayanad. Heavy rains are also lashing the northern Kerala districts of Kozhikode, Malappuram, Kannur and Palakkad. Ottapalam in Palakkad received the highest rainfall of 13 centimetre on Tuesday, followed by Munnar (Idukki) 12 centimetre and various places in Malappuram, Kozhikode and Waynad received 10 centimetre each, the weather office said.
According to authorities, over 215 landslides were reported in the rain battered state, where 444 villages were declared flood-hit by the state government.
At least 20,000 houses were fully destroyed in the deluge and about 30,000 persons had taken shelter in relief camps. The rains and landslides had destroyed 10,000 km of roads in the state, Vijayan said.
A cabinet meeting today allotted Rs 1,000 crore for repairing public roads, destroyed in rains across the state. Besides, Rs 200 crore was set apart for repairing roads in the Sabarimala region.
Vijayan also requested government and PSU employees to donate two days' salary for the Chief Minister's Disaster Relief Fund. Huge trees were seen washed away in a river at Kottiyoor in Kannur, where a landslide was reported in Chappamala hills. Low-lying areas of Nilambur in Malappuram were inundated and roads were flooded in many places, causing severe traffic snarls. Rainwater also gushed on to National Highways in many parts of the district. Ayyappa devotees were asked not to visit the hill shrine at Sabarimala as the rain-fed Pampa river rose menacingly.
As per the preliminary estimate, Kerala suffered a loss of Rs 8,316 crore in the heavy rains, which have been lashing the state since 8 August. The weatherman has warned of heavy rains in some places in the state till 18 August. Fishermen have been warned against putting out to sea.
Politics
The state Assembly and the ruling CPM had challenged the EC's decision to keep in abeyance proceedings for the proposed election to three vacancies from the state in the Rajya Sabha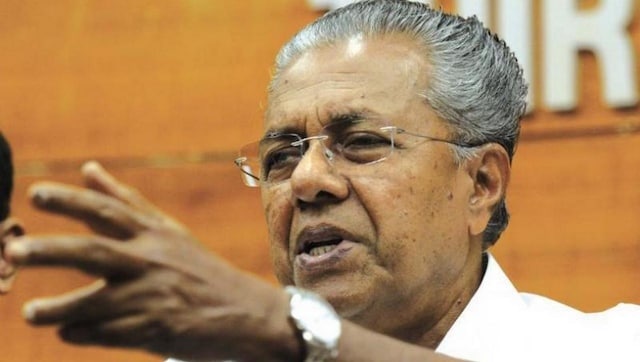 Sports
Vijayan, who was the CPM candidate from Dharmadam in Kerala's Kannur district, had travelled extensively throughout the state during the campaign for the 6 April Assembly polls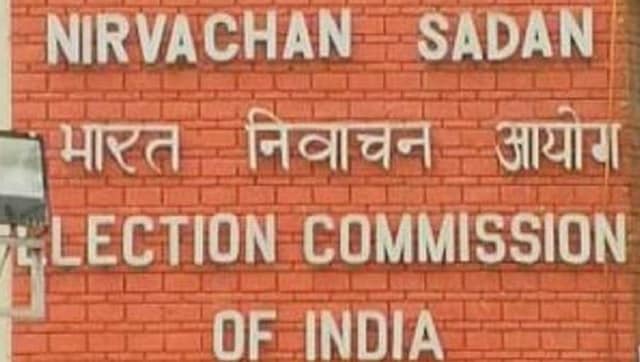 Politics
The move comes after UDF candidates expressed apprehension that those people who have their names in electoral rolls in Tamil Nadu and Kerala may cast ballots in both states