Good schooling, hard work behind Tina Dabi's UPSC success: Shubhra Ranjan
Students like Dabi, who have language skills and communication ability, coupled with persistent hard work, can clear the exam.
Ankur Garg did it in 2012 and Tina Dabi did it in 2016 - both of them cleared the UPSC exam in the first attempt at the age of 22. Garg is now posted as deputy commissioner, south-west. What is so exceptional about students like Dabi and Garg who manage to clear one of the toughest exams in the country in the first attempt?
Firstpost spoke to Shubhra Ranjan whose classes Dabi attended for preparing for the exam to understand what makes someone a topper and how the profile of those aspiring for civil services has changed over the years.
Your student topped the civil service exam this year. Do you see something special in the toppers?
This exam is, I think, the first step to bureaucratisation. The nature of the exam is such that it asks for strict adherence to the system and concentrated effort. Teaching for all these years, I have found that what differentiates a topper from those who fails to clear the exam is focus. I feel they have high levels of motivation, they have been achievers throughout. They have this intrinsic ability to understand and establish linkages and are able to extrapolate the information given. They are very clear about their goal and take exams very professionally. They hardly intend to bring any change, they just subscribe to pattern. Interestingly they are conformists in the sense that they do limited cross questioning.
What is required to clear the UPSC exams?
I think good schooling is a must, and with good language skills and communication ability, coupled with persistent hard work, one can clear the exam. This is something which I found in Tina Dabi.
Why does it happen that sometimes extremely well-read and intelligent persons are unable to clear the exam, when they are seen as potential toppers? What is the cause for failures?
UPSC is not looking for professors. It is looking for managers. Knowledge does not play an important role but the ability to manage the process of exam does. One has to be conscious about the time and the requirement of the exams. While gaining knowledge, one should not lose the sight of the purpose, avoid temptations to know and focus only on gaining marks.
In what way has the profile of those clearing the exams changed over the years?
The exam has become more inclusive now in a way that people from very diverse fields are trying for it. Students with very good professional careers are leaving their jobs and taking up the exam. People from some very reputed foreign universities after completing their education are trying for civil services. There are an increasing number of candidates from commerce and medical backgrounds who are also now joining the services since the introduction of one optional subject.
Do you think that changes introduced after 2012 really made things more difficult for students from regional backgrounds?
Students who have studied in regional languages are at disadvantage because there is not enough availability of standard books, resources and guidance.
There are numerous suggestions of removing optional subjects from the exam. Do you feel that such a move will bring about parity?
From my point of view, the purpose of removing optional is not to bring parity but to make UPSC's job easier in evaluation and ranking. It's important to focus on what civil services require. Creative analytical skills cannot be tested just on the basis of GS papers. It is good to be objective in evaluation but it is not good to overlook those traits which are a must for civil servants. Students from science backgrounds are coming in huge numbers but knowledge of humanities is a must. It is difficult to evaluate persons only on the basis of general studies; we need to look for views and recommendations which favoured two optionals. We need to debate as to what the real harms are if optional is retained and what great benefit removing the optional will bring.
With a Dalit yet to make it to the top of civil service, can Tina Dabi break the glass ceiling? Firstpost analyses the issue.
Education
The UPSC ESIC Deputy Director recruitment test for 2022 was conducted in pen and paper-based mode from 2:30 PM to 4:30 PM on 17 July
Education
The candidates who will clear all the stages of the selection process will make it to the final merit list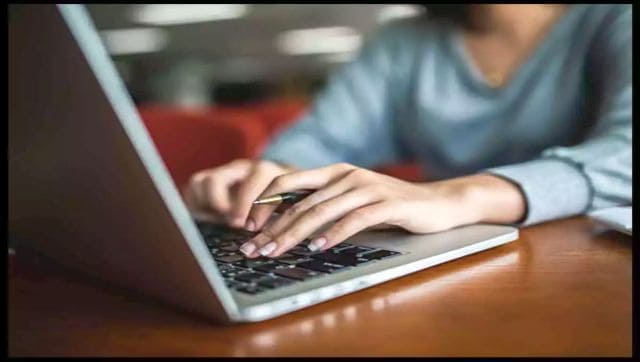 Education
The e-Summon Letters of Personality Tests (Interviews) of the candidates will be released shortly, and can be downloaded from the Commission's website