Tiger tourism: SC relents but what did the ban achieve anyway?
If the fuss was about reining in mushrooming resorts and unruly tourists, the ban achieved nothing.
The interim ban on tourism in core areas of India's tiger reserves lasted exactly 12 weeks. These three months saw a lot of drama in and outside the courtroom and the issue of irresponsible tourism became a popular talking point. But if the fuss was about reining in mushrooming resorts and unruly tourists, the ban achieved nothing.
This prolonged uncertainty inconvenienced all shades of tourism operators and tourists—the good, bad and ugly—who could not initiate the advance booking process for the post-monsoon season. That would have been a fair cost had the interim ban delivered the shakeup expected of it. Instead, all we achieved is the notification of a set of evasive, arbitrary central guidelines.
The National Tiger Conservation Authority's re-revised guidelines remain surprisingly sparing on specifics. Our federal structure demands that states have their say in the framing of such regulations. But what is the point of issuing guidelines without offering guidance or reference points? The NTCA might as well have listed eco-tourism related issues and left it to the states to frame their own rules on those points. That would have saved so much paperwork.
Mostly non-committal, the guidelines do propose a few figures. For example, the NTCA envisages a conservation fee to be paid by hotels and resorts for "eco-development and local community upliftment works" and suggests a range of Rs 500-3000 per room per month based on a "luxury classification system". No, there is no incentive for hotels that make the effort to be more eco-friendly than others. A "green classification" would have been too imaginative for our forest bureaucracy.
The guidelines say that all tourist facilities, old and new, shall aim to generate at least 50 percent of their total energy and fuel requirements from alternate sources such as solar and biogas. It sounds almost existential. Aim to generate? Is there any penalty if one fails to generate or just doesn't aim? How can one tell anyway?
Nevertheless, that mysterious percentile is a welcome break from toothless banalities such as "tourism infrastructure shall conform to environment-friendly, low-impact aesthetic architecture, including solar energy, waste recycling, rainwater harvesting, natural cross-ventilation, proper sewage disposal and merging with the surrounding habitat". Didn't we all grow up listening to Father McKenzies telling us about not lying and such?
However, the guidelines suddenly spew too many figures when it comes to the carrying capacity i.e., how many tourists a forest can take. An annexure has been devoted to complex-looking formulae which are actually no good due to exclusion of a number field factors. But let's not get mathematical. Instead, sample the simpler propositions: minimum distance between vehicles while spotting wildlife will be 50 meters and all vehicles will keep "a minimum distance of more than 20 meter" from all wildlife. Without getting into the puzzle of "minimum of more than", let's understand these figures.
A 20-metre viewing radius offers a circumference of 126 metres which can accommodate a maximum of three vehicles at a distance of at least 50 metres from one another. But since safari vehicles are not permitted to leave the dirt-tracks and go off-road, it is unlikely that all three of these legitimate viewing positions will ever be accessible. Therefore, each wildlife sighting will serve at best two vehicles or four (if the animal lingers for over 15 minutes which is the new limit for a vehicle to "monopolise" a sighting).
Most tourists would love such exclusivity but it would also heavily diminish the chances of wildlife sighting. While there is no warranty in forests and mega fauna (read tiger) are not the only attractions, eco-tourists are also consumers who deserve both exclusivity and fair odds of wildlife sighting. The only way to ensure both would be to spread the load of safari vehicles thin and wide over a larger forest area. But the guidelines do not agree.
For long, the NTCA claimed that the core forests were the "tiger's bedroom" where disturbance affects its breeding. In a volte face, it now concedes in the guidelines that breeding and density of tigers have not been affected in current tourism zones due to safaris. But a reluctant convert, it has allowed tourism only in 20 percent of the core area. It seems like the NTCA has carved a small living room out of the tiger's bedroom so that the big cats can meet guests before retreating to more serious business.
Seriously, tigers are territorial and the ones residing in tourism areas rarely have access to the rest of the forest for breeding. So if these tigers and their productivity have not suffered due to safaris, why should their clan need protection from tourists in the rest of the forest? Anyway, why fix the cap at 20 percent and not more or less?
Even more bizarre is the recommendation not to expand the present tourism zones where such areas are below 20 percent of the core. This will disallow ecotourism, described in the guidelines as a vital tool for conservation, livelihood and education, to realise its potential in the majority of 41 tiger reserves currently less popular with tourists. As a result, the crowd will continue to swell at the few established destinations.
The guidelines are particularly evasive on curbing the worst aspect of unregulated tourism: the construction boom on the margins of our reserves. There is a provision for half-yearly monitoring of "tourist facilities in and around tiger reserves vis-à-vis environmental clearance, area of coverage, ownership, type of construction, number of employees etc for suggesting mitigation and retrofitting measures if needed". But what will be monitored if there is no recommended benchmark for fences, built-up and open area ratio, the number of stories allowed or restriction on change of land use etc?
The last triumph of specifics in the guidelines is a reference to the subsection (2) of 38-O of the Wild Life (Protection) Act, 1972. In other words, contravention of any provision of the guidelines will invite a jail term of three-seven years. Should anyone be scared? Not until the NTCA comes up with guidelines on how to hold one culpable for not "aiming" to comply with this and that.
First Cricket News
Ganguly and Shah completed their terms in mid of 2020 but have continued to sit in the chair as SC is yet to hear the case.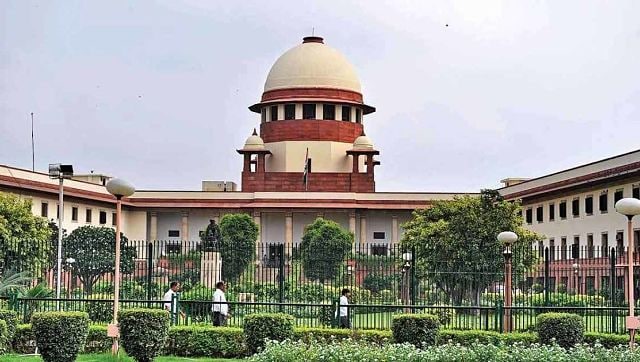 India
According to a notification, the benches, which used to assemble at 10.30 am and 11 am, would assemble one hour late from their scheduled time on Monday
Lifestyle
Through this fortnightly column, Tales From TJ Road, Bachi Karkaria tells the story of Mumbai's metromorphosis