Three weeks after Cyclone Ockhi devastated Kerala, wives and families of missing fishermen refuse to give up hope
The operation to rescue fishermen dragged into sea by Cyclone Ockhi has brought scores of dead bodies ashore. But going by how long the list of missing people is, the casualties could go even higher as the days go by.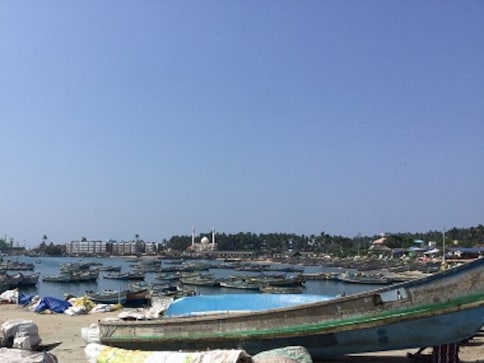 On Tuesday, Prime Minister Narendra Modi will make a whirlwind tour of the Lakshadweep islands, and Thiruvananthapuram and Kanyakumari districts of southern Kerala and Tamil Nadu respectively. Hundreds of families in dozens of small fishing hamlets in these towns are looking up to him with hope.
Earning members in several of these families had set out into the sea in small boats fitted with low-power outboard engines three weeks ago, on the fateful evening of 29 November, when the severe Cyclone Ockhi swept them away.
Some of them managed to escape, and some others were rescued by the navy, Coast Guard and air force in what has been one of the biggest peacetime operations involving two dozen vessels, small and large, and as many aircraft. And it's still ongoing.
The operation, with the help of local fishermen who know the area well, brought scores of dead bodies ashore. But going by how long the list of missing people is, the casualties could go even higher as the days go by.
A press release issued by the Prime Minister's Office on the eve of his visit to these districts puts the death toll at 88 thus far — 70 in Kerala and 18 in Tamil Nadu. It asserts that the Indian Meteorological Department (IMD) had issued the first bulletin on 29 November on the formation of a depression over the southwest Bay of Bengal off the Sri Lankan coast, about 500 kilometres southeast of Kanyakumari. "The Union home ministry sent a warning on 29 November to the chief secretary of Kerala about a possible cyclone," it says.
In Kanyakumari, thanks to the early warning, the death toll is lower, they say. But authorities in Kerala ignored the warnings, leading to large-scale death and devastation. Many more are missing, and their photographs are put out on roads along coastal villages.
Families here have lost all hope of seeing their loved ones returning alive, but they wait with prayers, lighting candles before the pictures. They are in endless mourning, and they don't know who to blame.
Firstpost travelled to Poonthura, Vizhinjam and Adimalathura — the three worst affected districts on the outskirts of Kerala capital Thiruvananthapuram — to meet the wives of the missing fishermen.
Selvi Ambrose, 38
Selvi rues the moment she woke up her husband Lordon, 39, on the morning of 29 November, and urged him to venture into the sea. "When he reached the shore, the boat with his friends was already almost into the sea. He called out to them and told them to take him along," Selvi said, recalling that day. "I will never again let him out into the sea."
The sea was calm that day, and there was no sign of any turbulence. There were 16 fishermen in three boats and they were expected to return the next morning with the day's catch. But the storm flung them in different directions. Only one of them, Wilfred, owner of the boat he was travelling in, managed to survive. Rescuers fished out the decomposed body of one of them, which was identified through DNA matching. All others, including Ambrose, are still missing. It's feared that they might have all perished by now.
Wilfred says the wind threw him out near another capsized boat, and he managed to hold on to this. But he couldn't see any of the others. He says there were two others on the boat with him, both strangers. The next morning, one of them got tired and lost his grip on the capsized boat. While the two others watched him helplessly, he sank deeper in the water. It was on day three that a naval helicopter finally spotted them and threw down a rope for them to rescue them. By the time they took them onboard, Wilfred says, he was unconscious because he had nothing to eat or drink for two days.
"Wilfred came here the other day after they discharged him from the hospital. He came to console me. He said Ambrose wouldn't return and we should perform his last rites and let his soul rest in peace. But we can't do it. He wouldn't leave me alone and expect me to raise the children by myself. He was such a good husband and father," says Selvi.
The couple has four school-going children. The eldest of the four has just turned 18, while the youngest is eight. The local church supports their education. But Selvi has no place to call her home. She is currently living at a relative's house, and the future is grim.
Stella John, 35
The family of John Fernandez, 37, was planning a grand Christmas celebration this year. When the angler went into sea on that fateful Wednesday night, the sea was exceptionally calm. There were no warnings despite the Met department's advisory about the deep depression, cautioning them against venturing out into the sea.
Usually, the fisheries department conveys the message to the local seaside church, which would then announce it on the loudspeaker. They were all caught unawares when the news came the next day. "If they had warned, my husband would not have gone into the sea," Stella sobs. "He said he had to go as he wanted not to miss the First Friday Devotion and he needed a break for the day. He never misses the holy mass and communion on the first Friday of every month."
The young couple has two school-going daughters, Jeberancia and Jasmine, aged 12 and 10. He had promised them to buy them new clothes for the Christmas celebrations, and they were all excited about it. There were four of them in a small boat, and all of them were lost at sea. The joint defence search and rescue teams have since recovered the body of one of them, Victor, the owner of the boat, off Kollam coast, on the sixth day.
Along with John, the other young men, Arogyam and Francis, are still missing. There were five boats in the group, and three of them managed to return once the sea started turning rough. "He used to go fishing almost every day. Some others say they saw him drowning in the sea, but I don't believe this. My husband cannot afford to miss us; he will come back," she says. "He went into the sea without taking his tiffin carrier, as he wanted to return early that day. We keep praying to God to bring him back alive. We have to endure whatever is in store for us."
Her aged mother, Soosamma, who is staying with them since John failed to return, says she has been witnessing heart-wrenching scenes at the local church in Vizhinjam, as most of the dead and missing fishermen are young. "I cannot stand young girls wailing for their husbands at the church every day. I pray to God to not make them widows at such a young age. What else we mortals can do?"
Placita Mammans, 60
"God, give me back my husband. What wrong had he done? He never sinned. He was a hardworking, God fearing man," said 60-year-old Placita Mammans, who hasn't stopped wailing ever since her husband Mammans, 65, left the shore on 29 November.
Like others who went into the sea in small boats, Mammans too left the shore in a group of three crafts. There were 16 fishermen in them. All three boats went missing, but some of the fishermen were rescued.
The couple had seven children, four of them women. Except the youngest boy Lipin and a daughter Preethi, who became a nun, all the children are married. The sons are all fish workers — two of them offshore and one onshore. "Mamma is not keeping well. She has a fading memory," says Preethi, 33, a nun attached to the St Sebastian's Visitation Convent in Alappuzha, 170 km away.
"But Pappa was strong and active. Look overhead; he thatched the roof of our home with coconut palm fronds by himself just a few days ago, as he did not want to spend money on hiring labourers," she added.
The children fear he may have died, but they want a confirmation from the authorities, so they can perform his last rites.
He went in a group of three boats carrying 19 people in all. Sixteen of them swam to safety or were rescued by the search teams. They were caught in the cyclone on their way back to the shore as the sea turned turbulent. Nine of them survived in the sea for three days until naval helicopters rescued them. "I was away in Alappuzha on that night. But the others were here. They expected him to come back before dawn when the auction of the day's catch begins on the shore," Preethi said.
"But he failed to return that day. My sisters ran to the nearby Coast Guard station and sought their help. But they were reluctant to venture into the rough sea on that day," she added.
It took another day to launch the search and rescue operations and another three days to take experienced fishermen onboard to show them the spots where possible survivors could have been stranded — and that too happened only after Defence Minister Nirmala Seetharaman visited amid protests.
"I went and met the survivors who saw Pappa struggling to keep afloat in the whirlpool against waves touching the sky," said Sindhu, 38, the elder daughter. "He told me Pappa held on to a plastic can that they used to keep diesel for the outboard engine. His legs were frozen in the water, and he couldn't stand it for long. He had to give up finally."
India
The top court was hearing a plea filed by Kaviyarasan M P and others seeking a direction to add 92 in-service quota seats of NEET super speciality 2021 surrendered by Tamil Nadu in the newly0added seats and make them available to all candidates irrespective of their joining in earlier rounds
India
After decades, connectivity from south India to Sri Lanka's Jaffna is likely to be restored with flights from Tamil Nadu's Tiruchirappalli and a ferry service from Puducherry's Karaikal
First Cricket News
The batter failed to make an impact as he was runout while trying to take a quick single, for eight runs in 13 balls.