Three soldiers killed in Kashmir, one jawan mutilated; Parrikar slams Pakistan for 'cowardly' act
On Tuesday, three Indian Army soldiers were killed by Pakistani troops and one soldiers body was mutilated in Machhal, Jammu and Kashmir, according to ANI.
Three Indian soldiers were killed "in action" along the Line of Control (LoC) in Machhal, Jammu and Kashmir, while the body of one soldier was mutilated, the Indian Army said on Tuesday.
Taking strong objection to the disrespect showed to the martyred Indian soldier, India has forally lodged protest with Pakistan, reported CNN-News18. 
The Vice Chief of Army Lieutenant General Bipin Rawat has briefed the Union Defence Minister on the incident and Parrikar has told the forces to send the "strongest possible message."
The Defence Minister also tweeted out a public condemnation of the Pakistan Army's act calling it 'cowardly'.
Condemn the cowardly & brutal killing of our soldiers & mutilation of one of them. Salute these brave martyrs for their supreme sacrifice.

— Manohar Parrikar (@manoharparrikar) November 22, 2016
A counter intersurgency team was ambushed near the border in Machhal Sector by the Pakistani troops in the afternoon, after which heavy cross-shelling along the international border has continued, according to Times Now.  
The TV channel further reported, National Security Advisor Ajit Doval is also holding a review meeting with senior defence ministry and home ministry officials.
Reacting sharply to the incident, the Indian Army has vowed a befitting revenge, with the Northern Command promising "heavy retribution for the cowardly act".
#JKOps 3 soldiers killed in action on LC in Machhal. Body of one soldier mutilated, retribution will be heavy for this cowardly act @adgpi

— NorthernComd.IA (@NorthernComd_IA) November 22, 2016
"Three soldiers killed in action on LC in Machhal. Body of one soldier mutilated, retribution will be heavy for this cowardly act," the Northern Command said.
This is the second such incident of mutilation of an Indian soldier by Pakistan in a month's time.
#FLASH 3 soldiers killed in an encounter with terrorists in Machhal (J&K). Body of one soldier mutilated.

— ANI (@ANI_news) November 22, 2016
The last time the body of an Indian soldier mutilated was in October, when terrorists aided by the cover fire by Pakistani Army, crossed the Line of Control and killed an Indian Army jawan and mutilated his body in Macchal sector of Kupwara district of Kashmir on 28 October.
One attacker was killed in the incident.
A day after the Indian soldier's body was mutilated by terrorists, who escaped back into Pakistani side under covering fire from Pakistani troops, the Indian army hit back, destroying four Pakistani posts and inflicting "heavy casualties".
The posts were destroyed in a massive fire assault in Keran sector of Jammu and Kashmir's Kupwara, said the army's Northern Command.
This is not the first time Pakistan has mutilated the bodies of Indian soldiers.
During the Kargil war in 1999, Captain Saurabh Kalia, Sepoys Arjunram Baswana, Mula Ram Bidiasar, Naresh Singh Sinsinwar, Bhanwar Lal Bagaria and Bhika Ram Mudh of four Jat Regiment were captured by Pakistani troops and brutally tortured.
The soldiers had their ear drums pierced with hot iron rods, eyes punctured and genitals cut off. The autopsy of the bodies also revealed that they were burned with cigarettes butts. Their limbs were also chopped off, teeth broken and skull fractured during the torture. Even their nose and lips were sliced off.
In another incident, on 8 January, 2013, Pakistani soldiers entered Indian territory in Krishna Ghati sector of the border and killed two Indian soldiers — Lance Naik Hemraj and Lance Naik Sudhakar Singh. Indian officials said both the bodies were mutilated, and Hemraj's body was decapitated.
With inputs from agencies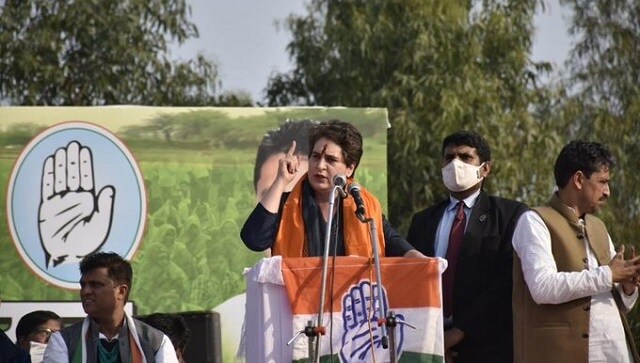 India
As many as seven civilians have been killed by militants in Kashmir Valley in the last five days.
India
The total number of employees dismissed from government services in Jammu and Kashmir in the past six months has gone up to 27 now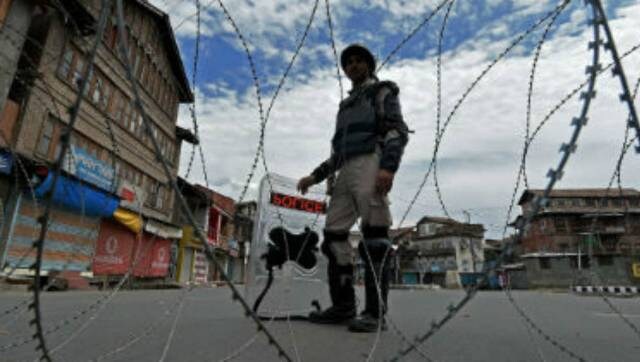 India
This comes just a day after two non-native vendors were shot dead by terrorists on Saturday in Srinagar