Three separatist leaders arrested in Kashmir, NIA to question them
Three separatist leaders were arrested in Jammu and Kashmir on Wednesday and remained in preventive custody before being flown to Delhi for interrogation by the National Investigation Agency (NIA)
Srinagar: Three separatist leaders were arrested in Jammu and Kashmir on Wednesday and remained in preventive custody before being flown to Delhi for interrogation by the National Investigation Agency (NIA).
All three will be flown to Delhi by the NIA.
The separatist leaders include Altaf Ahmad Shah, son-in-law of senior separatist leader Syed Ali Geelani, Ajaz Akbar, spokesman of the Geelani-led Hurriyat group, and Mehrajudin Kalwal.
They have been lodged in the uptown Rajbagh police station, an officer said. Altaf Shah had been questioned over several days earlier in Delhi.
Before their arrests on Wednesday, NIA officials raided the houses of the three leaders.
In an expose, India Today TV news channel showed how separatist leaders Nayeem Khan, Farooq Ahmad Dar alias Bitta Karate and Qazi Baba accepted that they had been receiving funds through hawala channels to foment trouble in the Kashmir Valley.
The NIA took cognizance of the expose and registered an FIR following which formal questioning of select separatists began.
Raids were also carried out at many places in Srinagar, Delhi and Haryana to unearth evidence involving these separatists.
After a FIR was filed for receiving hawala funds, Nayeem Khan was suspended by Geelani from his Hurriyat group.
Geelani, widely seen as a hardliner, openly backs Jammu and Kashmir's merger with Pakistan.
The separatists have not made commented on Wednesday's arrests or NIA raids on their houses.
India
The searches were carried out in connection with a probe into two cases pertaining to alleged issuance of around two lakh arms licences in erstwhile state of Jammu and Kashmir
India
These exchanges took place at Punjab's Attari, along the Rajasthan front and in Jammu, and with the BGB along the border with Bangladesh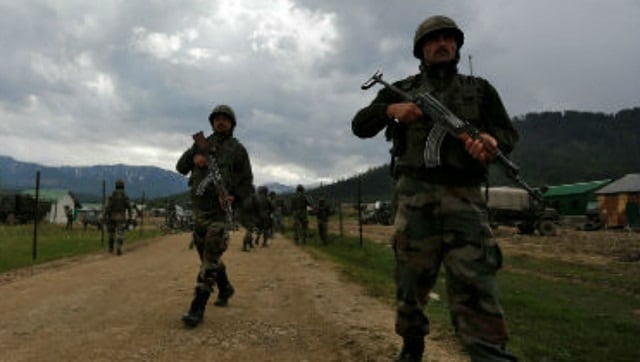 India
The police said that one of the militants, identified as Fayaz War, was involved in several attacks and killings of civilians and security personnel. He was the last perpetrator of violence in north Kashmir