Three sanitation workers die of suffocation while cleaning a tank in Meerut factory owned by BSP leader's brother
Three sanitation workers died of suffocation on Thursday in Meerut while they were cleaning a tank at a factory owned by former BSP MP Haji Shahid Akhlaq's brother.
Three people died of suffocation on Thursday in Meerut while they were cleaning a tank at a factory owned by former Bahujan Samaj Party (BSP) MP Haji Shahid Akhlaq's brother, police said.
The incident took place at a meat processing plant owned by Haji Rashid Akhlaq at the Hapur Road area.
The deceased have been identified as Guddu, Ajay, and Yogendra.
One of the labourers of the Meerut factory, Satvir, claimed that the three people died because of suffocation while they were cleaning the tank. Satvir claimed they died on the spot, police said.
The factory's manager has announced a compensation of Rs 2.5 lakh to families of those killed in the incident.
The matter is being investigated, police said.
This is the fourth incident of suffocation deaths of sanitation workers in a month.
On 8 July, three sanitation workers — Bulbul, Mahesh and Roshan — died in Ghaziabad, Uttar Pradesh after inhaling poisonous gas inside a 40-foot deep main pumping station (MPS). They had climbed down to clean the sewage water.
Six engineers with the state's Jal Nigam organisation were found guilty, and four of them were suspended by the administration in relation to the deaths of the three men, according to a report by The Indian Express.
A contract was signed for maintenance between a company, Envirocon and Jal Nigam. The company allegedly did not provide the workers proper apparatus to work in such a suffocating place.
The administration has also paid a compensation of Rs 10 lakh each to the kin of the victims, District Magistrate Ritu Maheshwari said.
On 27 June, four people died of suffocation after they entered a septic tank for repair work in Bihar's Supaul district, according to the police.
Four labourers — Umesh Mandal, Upendra Mandal, Rajesh Mandal and Santosh Mandal — fell unconscious after inhaling toxic gases, soon after they had entered the septic tank at Simaria village in Supual district, Rajeshwar Singh, station house officer of Triveniganj police station said.
On 19 June, in Chhattisgarh's Bijapur district, four people died due to suffocation inside the septic tank of a house. "The incident took place at Pegdapalli village on Tuesday morning," district superintendent of police Mohit Garg said.
The deceased were identified as the owner of the house, Enja Madnaiyya (40), his son Pankaj Enja (25) and two others, Enja Shankar (20) and Haridas Kashyap (35). Madnaiyya had built the house recently.
According to preliminary information, one of the victims had climbed into the tank to clean it, but he passed out, followed by the others.
With inputs from PTI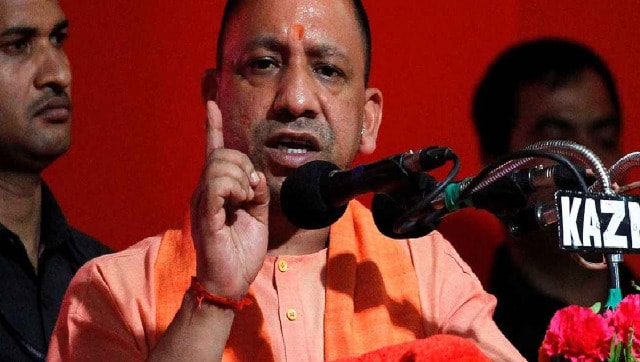 Politics
Yogi Adityanath has done well as chief minister of Uttar Pradesh and it is a matter of shame if the BJP cannot capitalise on that
India
As per the Niti Aayog's Multidimensional Poverty Index, 51.91 percent population of Bihar is poor, followed 42.16 percent in Jharkhand and 37.79 percent in Uttar Pradesh
India
The accident which took place on the Sikandra-Sheikhpura state highway left a total of six people dead and four others injured