Three pro-TTV Dhinakaran AIADMK MPs switch sides to join EPS-OPS faction
In a setback to TTV Dhinakaran, three AIADMK Rajya Sabha MPs who were supporting him switched sides to the ruling camp headed by K Palaniswami and O Panneerselvam.
Chennai: In a setback to sidelined AIADMK leader TTV Dhinakaran, three party Rajya Sabha MPs who were supporting him switched sides to the ruling camp headed by Tamil Nadu Chief Minister K Palaniswami and his deputy O Panneerselvam.
Days after the Election Commission allotted the party's 'two-leaves' symbol to the Palaniswami-Panneerselvam group, the trio met the chief minister at his residence, marking their joining the ruling camp ranks.
The three MPs are A Navaneethakrishnan, Vijila Satyanand and N Gokulakrishnan (Puducherry). The switch over is seen as a morale booster to the ruling AIADMK camp, which has sidelined jailed party leader VK Sasikala and Dhinakaran.
"Wherever the two-leaves symbol is there, that is AIADMK, and I will only be there," Navaneethakrishnan told PTI. He said despite "groupism" he used to meet Palaniswami in the Secretariat for the welfare of the state and added the Chief Minister "is being kind with me and I am respectful towards him."
Gokulakrishnan too echoed Navaneethakrishnan saying he was in the camp "that has the two-leaves symbol." "We had taken a different stand so far and now with the EC verdict, it is courtesy to meet him (Palaniswami), we are sitting MPs and were elected as AIADMK nominees," he said.
Both Navaneethakrishnan and Gokulakrishnan said Vijila Satyanand too was present when they met Palaniswami.
AIADMK released a picture of the three MPs meeting Palaniswami.
The party has a total strength of 13 MPs (12 Tamil Nadu and one Puducherry) in the upper house of Parliament. The three MPs have sided with Dhinkaran when Palaniswami-led group revolted against him. The factions led by the chief minister and Panneerselvam merged in August.
The 23 November EC order on the symbol case said the Palaniswami camp had the backing of eight Rajya Sabha members and Dhinakaran three. (There was no reference to the remaining two MPs). Now, with three more joining the establishment ranks, the number of Rajya Sabha MPs supporting the ruling camp has gone up to 11.
Palaniswami camp also has the support of 34 Lok Sabha MPs and 111 MLAs in Tamil Nadu, according to the EC order.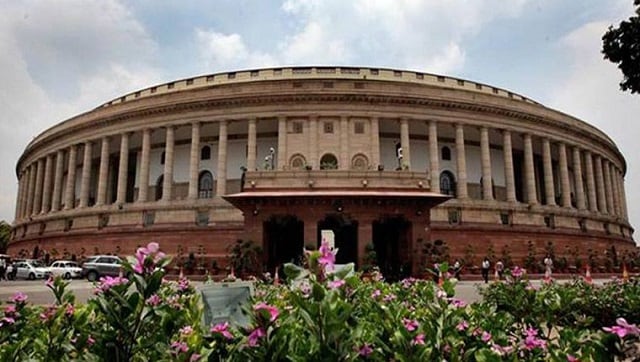 India
Parliament Monsoon Session Live Update: After the Rajya Sabha was adjourned even as suspended TMC MP Santanu Sen refused to leave the House, IT Minister Ashwini Vaishnaw said, "TMC has a culture of violence in Bengal".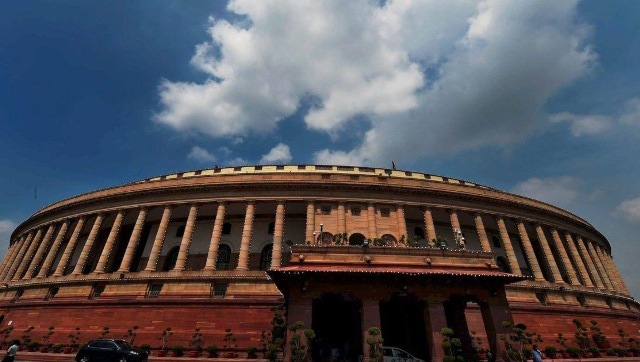 Politics
The motion was passed by a voice vote and Chairman M Venkaiah Naidu asked Sen to leave the House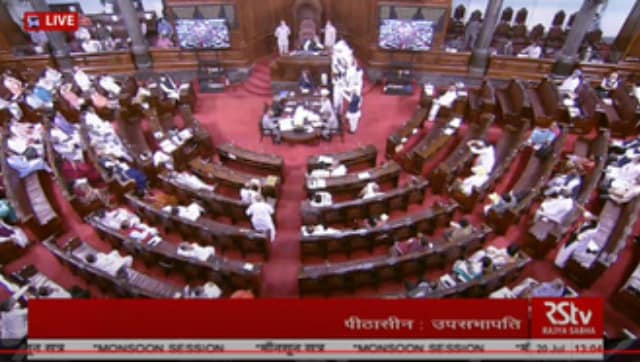 Politics
Union Health Minister Mansukh Mandaviya in Rajya Sabha said that if there is any underreporting of COVID-19 deaths, it is by the states and not the Union government