Three Naxals, including one woman surrender in Chhattisgarh, cite disappointment with 'hollow' Maoist ideology
Three naxals, including a woman, all carrying cash rewards on their heads, surrendered in Kondagaon district in Chhattisgarh today
Raipur: Three naxals, including a woman, all carrying cash rewards on their heads, surrendered in Kondagaon district in Chhattisgarh on Saturday, police said.
The cadres turned themselves in before Kondagaon Superintendent of Police Abhishek Pallav citing disappointment with "hollow" Maoist ideology, Kondagaon Additional Superintendent of Police Maheshwar Nag told PTI.
"They also said that they were impressed with the provisions of"surrender"and rehabilitation policy of the state government," he said.
Of the surrendered, Sukku Korram (30), who was active as an LOS (local organisation squad) member, was carrying a reward of Rs 3 lakh on his head, he added.
He was allegedly involved in the dreaded naxal attack in Mardapal police station area in the district in May 2007, wherein nine policemen were killed, the ASP said.
Korram was also allegedly part of the Maoists' squad that had triggered a blast killing seven policemen near Golawand culvert of the district in 2008 when security forces were returning from election duty, he said.
Similarly, another cadre Palidhar Nag (27), a janmilitia commander, was carrying a reward of Rs 1 lakh on his head, he said.
The surrendered woman naxal was identified as Andhari Nag alias Ajanati (22), who was working as janmilitia member, the ASP said adding that the reward of Rs 10,000 was announced for her arrest.
They will be provided facilities as per the surrender and rehabilitation policy of the government, he said.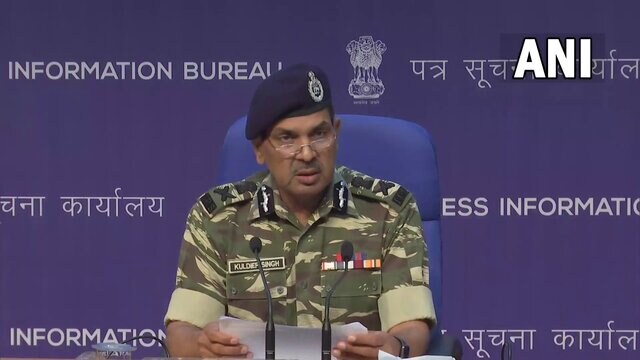 India
'The incidents of Left Wing Extremism (LWE) have come down significantly. In 2009, it was at an all-time high of 2258, which has come down to 509 at present,' the CRPF DG said
India
The police suspect the involvement of Naxalites in the shooting and a probe has been initiated, an official said
India
'Urban Naxal' term is often used by some segments of the political spectrum to describe sympathisers of the Naxalism cause as well as certain social activists