Three motorcycle-borne men drag Home Guard jawan for over 500 metres in Haryana to avoid being fined for traffic violation
Three men on a motorcycle dragged a home guard jawan for over 500 metres, before dumping him in the middle of a road, to avoid being fined for violating traffic rules in Haryana's Sonipat district
Three men on a motorcycle dragged a home guard jawan for over 500 metres to avoid being fined for violating traffic rules in Haryana's Sonipat district

A case has been registered in the matter and the jawan has been admitted to a hospital
Chandigarh: Three men on a motorcycle dragged a Home Guard jawan for over 500 metres to avoid being fined for violating traffic rules in Haryana's Sonipat district, an official said on Tuesday.
Home guard jawan Jaideep, who was with a traffic police team near Maharana Pratap Chowk on Monday, signalled the trio to stop their vehicle for checking but the two pillion riders on the motorcycle caught hold of his hand and neck and dragged him for more than half-a-kilometre, the police official told reporters.
Later, Jaideep was dumped in the middle of a road and he narrowly escaped from being run over by approaching vehicles, the official said.
A video of the incident, recorded by some people travelling in another vehicle, has gone viral on the social media. A case has been registered in the matter and Jaideep admitted to a hospital, the official added.
Education
It is to be noted that to apply for the Class 10 examination, candidates will be required to pay an application fee of Rs 850
India
Sagar Singh Kalshi, deputy commissioner of northern district told media that during the road show in Malka Ganj, thieves allegedly stole mobile phones of several leaders of AAP leaders including MLAs and councillors etc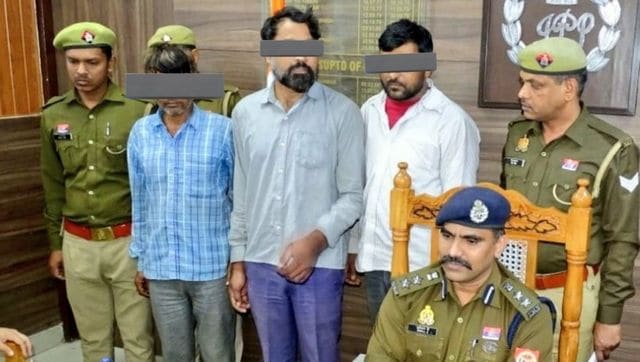 India
The deceased girl Khushi was allegedly kidnapped by unidentified people on November 20, her family had received a ransom call of Rs 30 lakh. Khushi's father had passed away recently and the family had come into money accruing from his life insurance policy