Three-member NGT panel inspects Sterlite copper plant unit in Tamil Nadu's Tuticorin, conducts public hearing
Earlier on Sunday, the three-member panel set up by NGT inspected the Sterlite copper unit, which was closed by the Tamil Nadu government on 28 May on environment grounds in the wake of protests by locals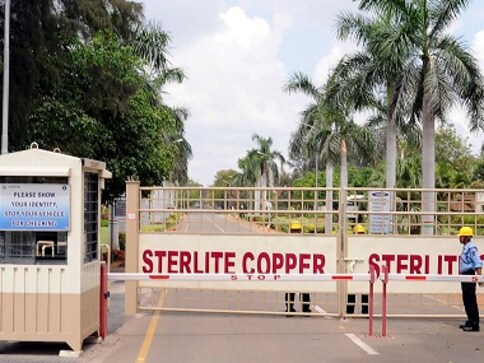 Tuticorin (Tamil Nadu): An expert committee, set up by the National Green Tribunal (NGT) to decide on Vedanta's plea challenging closure of its Sterlite copper plant, Sunday inspected the unit in Tuticorin and held a public hearing.
The hearing was marked by some tense moments as a group of people attempted to assault another group which sought re-opening of the unit.
However, police intervened and restored order. After the session, the committee headed by former Meghalaya High Court Chief Justice Tarun Agrawal, said majority of the representations were for closure of the unit.
"We will study the representations and take further course of action," Agarwal told reporters.
Earlier on Sunday, the three-member panel set up by NGT inspected the Sterlite Copper unit, which was closed by the Tamil Nadu government on 28 May on environment grounds in the wake of protests by locals.
The committee members were accompanied by District Collector Sandeep Nanduri and Superintendent of Police Murali Ramba.
The expert committee checked the quality of water at T Kumaragiri tank and visited A Kumarattiyapuram village and held discussions with its residents on the impact of copper plant on the environment.
A large posse of police personnel were deployed around the plant during the inspection.
India
The Mathura Police has arrested a man and wife for killing their 21-year-old daughter, packing her body into a suitcase and dumping it on the Yamuna Expressway. The case, being called an honour killing, adds to the long list of such crimes that continue to shame India
India
The Railways ministry said on Thursday that around 84 per cent of work has been completed on Pamban Bridge -- India's first vertical lift sea bridge. A special feature of this state-of-the-art bridge is its 72-metre-long vertical lift that can rise to a height of 17 metres to allow ships to pass
India
The applicant submitted that the single judge was not justified in law to defeat the route march that was a constitutional right of the party