Three Infosys employees attached to I-T dept's data division arrested in Bengaluru for taking bribes from taxpayers
The three Infosys employees have been booked for cheating and criminal breach of trust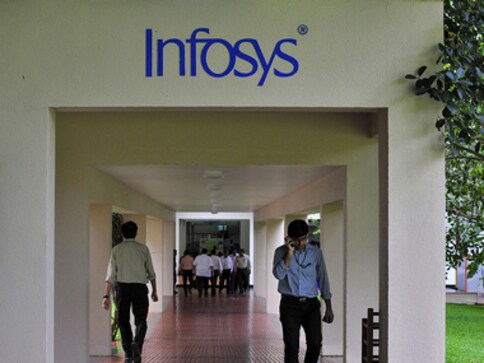 Three Infosys employees, attached to the Income Tax department's Centralised Processing Centre in Bengaluru, were arrested for allegedly taking bribes from tax-payers for speedy processing of their refund

According to police, the key accused among the three was attached to the CPC's data division and had demanded and collected money through his friends from some major taxpayers

Recently, one of the taxpayers refused to pay the money and shared the audio recording of his conversation with the accused with Income Tax officials
Bengaluru: Three Infosys employees, attached to the Income Tax department's Centralised Processing Centre in Bengaluru, were arrested for allegedly taking bribes from tax-payers for speedy processing of their refund, police said on Sunday.
According to police, the key accused among the three was attached to the CPC's data division and had demanded and collected money through his friends from some major taxpayers with whom he had contact over phone for processing their I-T refund claims at the earliest. He would allegedly charge them four percent of the refund money as his commission, they added.
Recently, one of the taxpayers refused to pay the money and shared the audio recording of his conversation with the accused with Income Tax officials who held an internal enquiry and then approached the police.
The Electronics City Police have registered a case of cheating and criminal breach of trust against them. The police suspected the trio might have made about Rs 15 lakh so far as commission from taxpayers.
India
The family members of the businessman told the police that he had left the house saying that he would be visiting his daughter-in-law, but when he did not return they filed a missing person's complaint
India
With 13.9 degrees Celsius on Monday, Bengaluru recorded its lowest temperature in a decade in the month of November. Mumbai and Pune also witnessed chilly mornings as the mercury plunged due to the entry of northerly winds in Maharashtra
India
Looking at ensuring seamless air-travel for passengers, initially those travelling on the domestic route, the project will permit travellers to pass through various checkpoints at airports through paperless and contactless processes using only their facial features to establish their identity