Three dead as heavy rain lashes parts of Odisha; Naveen Patnaik takes stock of situation, orders relief measures
Three people were killed after heavy rain lashed parts of Odisha for the second day on Saturday.
Bhubaneswar: Three people were killed after heavy rain lashed parts of Odisha for the second day on Saturday, prompting Chief Minister Naveen Patnaik to order relief measures in the affected areas.
As the India Meteorological Department has forecast more rainfall in the next 24 hours, the chief minister took stock of the situation and asked state administration to undertake relief and rescue operation and ensure no loss of life in the calamity.
The Special Relief Commissioner's (SRC) office confirmed death of three persons due to the heavy rain. A couple died at Sulipadar villager in Raygada district due to wall collapse while a 50-year-old man of Majhiguda village in Malkangiri district died of drowning.
The incident comes a day after seven people were killed due to lightning strikes in Mayurbhanj and Balasore.
The depression induced rain has led to the flood-like situation in four districts – Malkangiri, Kalahandi, Rayagada and Nabarangpur – while Bhubaneswar, Cuttack and the holy town of Puri were grappling with waterlogging problems since Friday.
In view of the situation, the state government offices in all districts would remain open on Saturday, SRC BP Sethi said.
"We have so far evacuated 15 people in Malkangiri district and 1,315 people from low-lying areas Kalahandi district. They are kept in eight shelters and have been provided with cooked food," an official said.
Two breaches in NH-59 (Madanpur-Tumudibundh portion) in Kalahandi district had left 50 students and 200 passengers stranded. "They were rescued and provided with foods and taken to nearby government buildings for shelter for some time," the official said.
In worst hit Malkangiri district, communication on NH-326 was disrupted at Saptadhara bridge, Pangam Bridge, Poteru and Kangurukonda. Flood water over topped Malkangiri to Motu road via Kalimela.
Roads from Malkangiri to Kalimela and Kalimela to Podia were still under flood water.
Malkangiri to Chhattisgarh road is also cut-off due to overtopping on Jhapra River Bridge. Two teams of ODRAF were deployed in Malkangiri district.
In Kalahandi, five gates of Mangalpur barrage opened, leading to flood situation in river Indravati. Two breaches in NH-59 (Madanpur-Tumudibundh portion) were created, they said adding that link roads in Kalampur and Jaipatna Block were submerged under rain water.
Cuttack city received about 211 mm rainfall in the last 24 hours. Waterlogging was reported from many areas of the city. Around 181 pumps were functioning for dewatering, officials said, adding cooked food were provided for marooned people. One ODRAF team has been deployed at Cuttack.
In Bhubaneswar, waterlogging problem was reported from Jaydev Vihar, Nayapalli, Acharya Vihar, Aiginia, Patrapada, Jaydurganagar. ODRAF team was Deployed at Nayapalli and Jayadev Vihar in Bhubaneswar.
"Around 341 persons of Bhubaneswar town have been rescued and kept in safe places," the official said, adding that Jatni road near Khordha overbridge damaged due to rain.
Fifty persons trapped in rain water in Kashipur village under Bhubaneswar Municipal Corporation area were rescued by the ODRAF. Ten families of Pandabapatna, Nirakarpur, Rahulahaja, Vanapada of Nirkarpur have been shifted to safe places, officials said.
Nawarangpur district received 116 mm rainfall. Water was flowing over Aunliguma bridge of the Nawarangpur-Khatiguda PWD road.
In Puri town, Balighat and Sarbodaya Nagar was waterlogged. The return of Lord Jagannath's chariot on Saturday could get affected due to severe waterlogging in Puri district, a district official said.
The chariot wheels of Lords Jagannath, Shubhadra and Balabhadra were lying half-submerged in the rainwater, he said, adding that the district has received state's highest rainfall of 322 mm in the past 24 hours.
In Rayagada district, people of low-lying areas have been warned not to reside in dilapidated house, they said.
Schools in Bhubaneswar, Cuttack and Puri remained closed due to rainfall on Saturday.
Sources in East Coast Railway Zone said at least three trains were cancelled and several trains rerouted as water submerged railway tracks in several regions.
Train services were also affected due to landslides between Rayagada-Koraput and Rauli-Leliguma areas.
"The Hirakhand Express and Koraput-Vishakhapatnam DMU had to be short-terminated at Bhalumuska and Tikiri railway stations in Rayagada district," an ECoR official said.
All regions, barring Sundergarh, Sambalpur and Jharsuguda districts in west Odisha, have been experiencing heavy showers since Friday, Sethi said.
Meanwhile, the IMD has forecast heavy to very heavy rainfall at a few places and extremely heavy rainfall at one or two places over the districts of south Odisha and Jagatsinghpur, Jajpur, Cuttack, Kendrapara, Dhenkanal, Angul, Deogarh and Sambalpur districts of north Odisha.
The Met office has warned of heavy to very heavy rainfall at a few places over the districts of interior Odisha and extremely heavy rainfall at one or two places over Sambalpur, Jharsuguda, Bargarh and Nuapada districts on Saturday.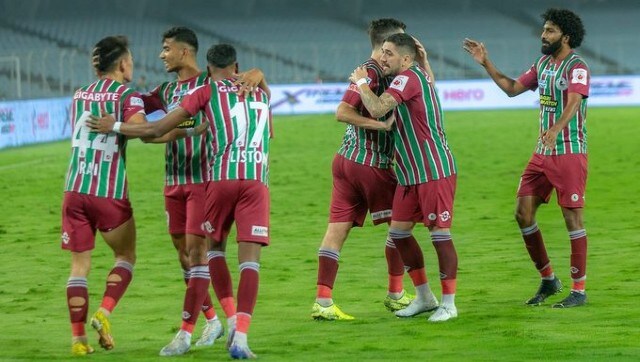 Football
The loss, combined with Bengaluru FC's win earlier in the day, dropped Odisha FC out of the playoff spots with a game in hand.
India
A weather system called western disturbance has brought much-needed respite from cold wave conditions over northwest India. Under its influence, light or moderate isolated to scattered showers are expected in Delhi, Punjab and Haryana in the coming days
India
Naba Das was about to inaugurate a BJD party office at Brajarajnagar. But he was fired at as soon he left his car