Three civilians killed in Shopian: Blood, gore returns to haunt Memander village as anti-militancy operations soar in Kashmir
In the last two days, Memander, a village in the volatile Shopian district of Jammu and Kashmir, witnessed blood being spilled on streets after a long pause with three funerals being held one after another
Memander, a village in the volatile district of Shopian in south Kashmir, has witnessed blood and gore for decades. Its folklore is dotted with tales of horrifying violence and resilience. Surrounded by clusters of hamlets, its dense apple orchards have become home to the new age militants who, according to security agencies, have found a safe refuge in its thick vegetation and, most importantly, with the active support of the residents.
In the last two days, these hamlets witnessed blood being spilled on streets after a long pause with three funerals being held one after another. The victims include a 60-year-old man, who died because of a rumour, a youngster who got killed by security forces during clashes near an encounter site and a seven-year-old who died because he was playing with a grenade left behind at the site.
The village witnessed poignant scenes portraying a deep loss and unending despair. In these bad times, the only thing that binds them together is the pain of living in the never-ending conflict in the Valley.
On Wednesday, a group of children were playing in the courtyard of a house, when a grenade went off, killing a seven-year-old boy, while three other children were critically injured in the explosion. It is not clear how seven-year-old Saliq Iqbal Kursheed and four other children in the age group of six to nine, found a grenade in the courtyard of their house. The children, unaware of the consequences of their puerile acts, threw stones at it out of curiosity when it exploded, a neighbor said.
"I heard children giggling and laughing," said Khalid Amin Mochi, a resident of Gundhadoo-Memander.
"When it exploded, I ran towards the house which is next to mine. When I opened the gate I found the kids in a pool of blood. Some lay motionless while others were writhing in pain. All of them had splinter injuries on their faces, heads and almost every body part," another resident added.
The four children are related to each other and were told them to play in the lawn after they raised a commotion inside. Two of the injured, Tahir, who is a Class 5 student and Raziya, who is in Class 3, are siblings while another injured child, Arsalan, a kindergarten student, is their cousin.
Soon after the grenade explosion, Saliq was bundled in a car along with the other three and taken to a hospital where he was declared brought dead while others are being treated for injuries.
Like with other issues, there are theories about the presence of a grenade in the lawns of a household. According to the family of the victims, a helicopter was hovering over the area a few hours before the incident and it might have dropped the grenade. The police, however, said no helicopter was surveying the area.
Deputy commissioner of Shopian, Showkat Ajaz Bhat, said he has directed the Jammu and Kashmir police to lodge an FIR and start an investigation in the case. "It is not clear how the grenade reached there but we will soon come to know," he added.
In a nearby area, Mohammad Ishaq Naikoo, father of a militant from the same village, was sitting in his house when rumors started doing rounds on WhatsApp that his son Zeenat Naikoo, was one of the militants trapped in an encounter with security forces in Kundalan village, situated few kilometers away.
"Someone shouted from outside the gate that Zeenat is trapped and loudspeakers started blaring the news. Mohammad fell down, suffered a cardiac arrest and died," said Gulzar Ahmad, cousin of the 60-year-old deceased.
When the gunfight ended, two militants were killed, but Zeenat was not among them. In the encounter which broke out in the wee hours of Tuesday, two militants and one civilian were killed by security forces while more than 50 were injured during protests near the site of the gun-battle.
The boy who died in the clashes was 16-year-old Tamsheel Khan. He was hit by a bullet in his head and died on the way to a hospital in Srinagar. His death was a fallout of the mostly vain attempts by locals to save the militants trapped in encounters by pelting stones from multiple locations at security forces. That every such gunfight is now leaving a civilian or two dead is a new normal in Kashmir.
The three funerals — of three people from three different generations — has brought back memories of the 1990s when such occurrences used to be a routine affair in Memander. It also illustrates the high cost of the relentless use of violence by New Delhi to curb militancy and separatism in Kashmir with no visible results. Sadly, there seems to be no light at the end of this tunnel. And Memander, like Kashmir of recent times, has become a haunted place, again!
Find latest and upcoming tech gadgets online on Tech2 Gadgets. Get technology news, gadgets reviews & ratings. Popular gadgets including laptop, tablet and mobile specifications, features, prices, comparison.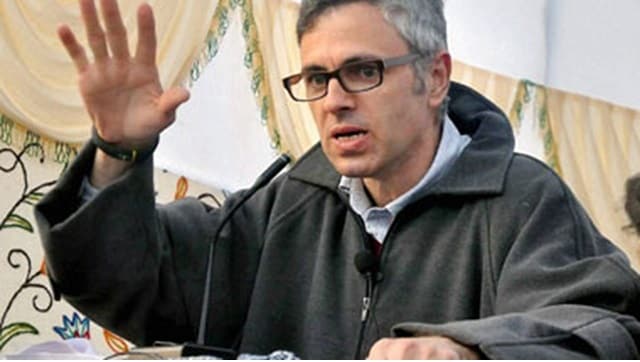 India
The former Jammu and Kashmir chief minister said he is vacating the government accommodation on his own accord and has received no notice to the effect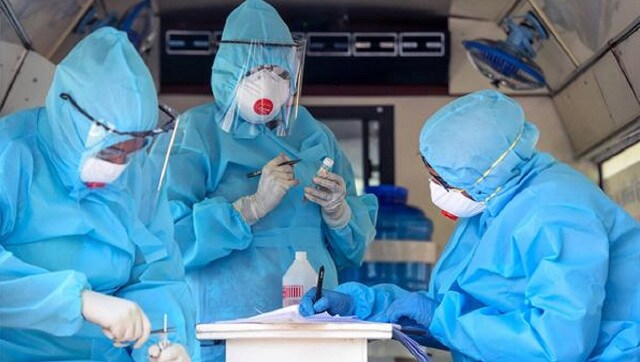 India
Officials who have been testing the coronavirus samples of patients in different hospitals said in Kashmir that the staff was not fully trained to test the patients.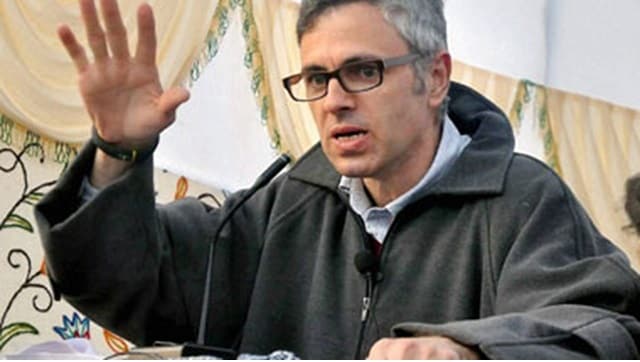 Politics
Abdullah released a letter on Twitter, stating that he had informed the J&K administrative secretary in July about his decision to vacate the Gupkar residence provided to him 18 years ago