Three attacks, 12 hours: Militants keep Kashmir on edge ahead of polls, PM's visit
Police said at least six militants had infiltrated into the Valley from Pakistan-occupied Kashmir recently.
A Lt Colonel and six Army personnel besides three policemen were killed in a pre-dawn attack by militants on Friday on an Army camp in the Uri area of north Kashmir's Baramullah district which is going to polls on 9 December. This was one of the three attacks that took place in the state within a span of 12 hours, ahead of Prime Minister Narendra Modi's rally.
Five militants were also among those killed in the attack that comes just four days ahead of the third phase of Assembly polls in Uri and six other constituencies of Baramullah district.
Militants carried out the attack on the army camp at Mohra in Uri tehsil at around 3.10 am and engaged the security forces in a fierce gunbattle, police officials said.
Uri, which is near the Line of Control, is about 100 km northwest of Srinagar, where Prime Minister Narendra Modi due to campaign on Monday.
Official sources said seven Army personnel including a Lt Col, three policemen and five militants were among those killed in the attacks.
The Army, however, confirmed the killing of only four personnel including the Lt Col.
In Delhi, Defence Minister Manohar Parrikar said, "It is possible that this has happened because of elections... We will eliminate the remaining militants who are trapped."
Police said at least six militants had infiltrated into the Valley from Pakistan-occupied Kashmir recently.
Jammu and Kashmir Chief Minister Omar Abdullah said the attack was a "desperate attempt" to disrupt peace and normalcy.
"Once again shows the desperate levels militants will go to disrupt peace and normalcy," he tweeted. Omar said Jammu and Kashmir Police and army were responding to the attack.
"Militants have struck an army camp in North Kashmir between Baramulla and Uri. Security force casualties are feared. It's an ongoing encounter," he said.
On 2 December, the Army foiled an infiltration bid in Handwara area of Kupwara district killing six militants while one army personnel was also killed. The infiltration bid was foiled even as people in Kupwara district were voting to elect their representatives.
Parrikar also said that the Army has been intercepting terrorists and eliminating them.
"Last few days, the Army has been intercepting the terrorists and eliminating them. So, I think it is a sign of increased interception by the army," he said.
In another attack, top Lashkar-e-Taiba commander was killed in the outskirts of the city by security personnel when he was making attempts to enter into the city.
The police said at least two militants travelling in a car tried to run away from a check
point at Ahmadnagar in Soura area this afternoon.
The policemen chased the car and in the ensuing gun battle, one militant identified as Qari Israr was gunned down. One AK-47 rifle was recovered from him.
The area has been cordoned off as another militant had taken refuge in a house in the same locality.
Director General of Jammu and Kashmir Police K Rajendra told PTI that it was a "brilliant operation" by his men as the deceased militant was wanted in many cases.
Israr is a Pakistani national and had been active in this area.
Police had intensified random search of vehicles following intelligence inputs that militants might carry out a suicide attack in the city ahead of the elections and the scheduled rally of Prime Minister Narendra Modi on Monday.
In another incident in Shopian, militants hurled a grenade at a police ambush party.
The details of the incident were not known yet as security personnel had launched a massive manhunt to nab the militants in Shopian in south Kashmir.
Shopian area has been vulnerable as militants coming from Doda region through Peer Panjal Range have been using this area as a transit spot.
PTI
Find latest and upcoming tech gadgets online on Tech2 Gadgets. Get technology news, gadgets reviews & ratings. Popular gadgets including laptop, tablet and mobile specifications, features, prices, comparison.
World
Lakhvi, who was on bail since 2015 in the 26/11 attack case, was arrested by the counter-terrorism department of Punjab province on Saturday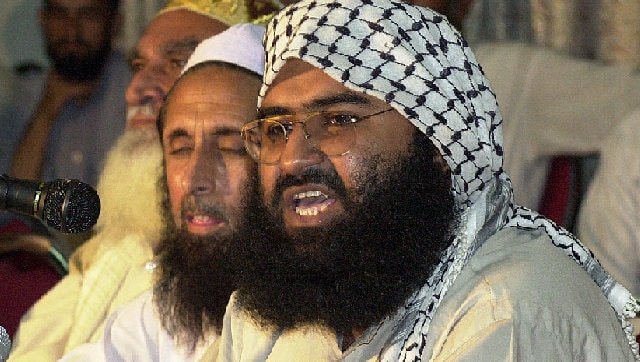 World
Following immense international pressure after the Pulwama attack, the Pakistan government had arrested over 100 members of banned militant outfits including the JeM chief's son and brother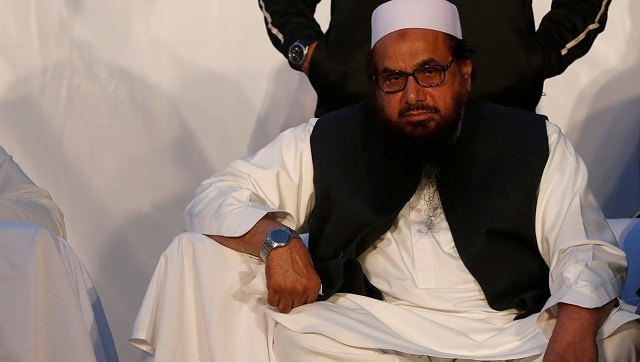 World
The anti-terrorism court in Lahore on Tuesday also sentenced Saeed's brother-in-law Abdul Rehman Makki to six months in jail