Rajasthan: Thousands of quarries shut down as deadline to obtain NGT nod closes in
The NGT had ordered shutdown of all mines in the district which do not obtain environmental clearance (EC) by 31 May.
Jodhpur: As the 31 May deadline set by National Green Tribunal (NGT) for stone mines in the district to obtain environmental clearance draws nearer, over 5,900 sandstone quarries in Balesar region have already shut down and 218 others are facing imminent closure as their pleas for green nod remain pending.
The mine operators are hoping that the issue would be taken up at the national meeting of state mines ministers to be presided by Union Minister Narendra Singh Tomar in Jaipur.
The NGT had ordered shutdown of all mines in the district which do not obtain environmental clearance (EC) by 31 May. Over 5,900 quarries have already closed down after they failed to apply for the green nod, dealing a severe blow to the economy of this town which depends on mining activities.
In a notification dated 10 May, the mining department has given ultimatum to license holders, who have applied for EC up to 31 March but did not get the green nod, to also suspend work in their quarries from 1 June.
"Due to this condition, over 5,900 quarries have already closed down and with the EC not available to even 218 licensees, who had applied up to 31 March, all the quarries are set to close down from 1 June," said Pappu Ram Kachhawaha, one of the licensees.
He said that they were ready to comply with the NGT directions of obtaining EC, but said the process of giving green nod should be expedited so that quarries are not affected.
Most of the licensees claimed that the delay in applying for the EC was due to confusion over process.
"Neither the department nor any other source clearly told us where we were supposed to apply. And now suddenly, we have started receiving notices from the mining department since past one week," said Kachhawaha.
The NGT has made it mandatory to obtain the EC for all those mines falling under B1 category (5–25 hectares in size), but the quarry holders of Balesar have been demanding their quarries to be placed under B2 category (1– 5 hectare in size)
so that they are not compelled to have the EC.
"Almost all the quarries in Balesar are below 1 hectare in size but according to the new environmental policy, there is a provision to declare the mines of single mineral in a periphery of 500 meters with size less than 5 hectare as a cluster.
"This formula has shot up sizes of our small quarries beyond 5 hectare, which is a B-1 category," claimed another licensee Bajrang Sharma.
Recently, the MP from Jodhpur, Gajendra Singh, had met Environment Minister Prakash Javdekar with a delegation seeking relaxation in rules as these small quarry holders have already taken Consent to Operate from the pollution control
board.
In January, 2015, the green tribunal asked the existing mining lease holders to obtain environmental clearance from the state and district assessment authorities.
The NGT later extended the application period till January, 2016. Early this month, it refused to grant any further extension.
India
The Posco project has been mired in controversy from its inception on issues of land acquisition, mining rights and environmental clearance among others.
News & Analysis
National Green Tribunal puts allegations on Volkswagen for using 'cheat device' in emission tests of its diesel vehicles.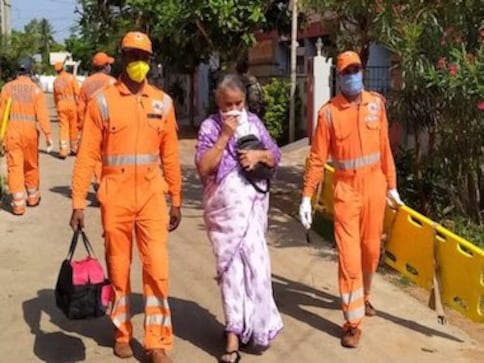 Business
While there is little clarity on the reasons for the gas leak, the delay caused by LG Polymer to approach the right forum as well as the alleged lack of appropriate permissions required to run such a plant could amount to negligence towards the incident.