'This cannot go on': Ram Nath Kovind says number of female students in IITs distressingly low
Of the 11,653 students enrolled in IIT Kharagpur, only 1,925 are girls, a little over 16 per cent, the president said, adding participation of women in higher education and in science and technology in the country
Kharagpur: President Ram Nath Kovind on Friday said girls often outscore boys in board examinations, colleges, and universities, but their number is "distressingly low" in the IITs and it has to increase.
In 2017, of the 1,60,000 candidates who appeared for the IIT joint entrance examination, only 30,000 were girls. Of the 10,878 students who had been admitted to undergraduate classes of the IITs in the same year, only 995 were girls, he said while delivering the 64th Convocation address of IIT Kharagpur.
"This issue continues to puzzle me.... This cannot go on, we need to do something about these numbers," Kovind said. "When one considers board exams, girls do very well. They often outscore boys. In colleges and universities, I visit across the country, I find girl students tend to win more medals than their male counterparts. (But in the IITs), the intake of girl students is distressingly low," he said.
Of the 11,653 students enrolled in IIT Kharagpur, only 1,925 are girls, a little over 16 per cent, the president said, adding participation of women in higher education and in science and technology in the country "has to rise to fair and acceptable level in the coming decade and this should be a national priority, and the IIT committee must take the lead."
Without meeting this challenge and creating work opportunity for girls and young women, development of the society can never be complete, Kovind said.
"This is as critical for social equality as it is for economic growth," he said. West Bengal, where IIT Kharagpur is located, "historically produced illustrious women achievers who have contributed a great deal to nation building and to the society. One of them, Chief Minister Mamata Banerjee is with us," he said.
Kovind also talked about the initiative by IIT Kharagpur with support from Infosys Foundation to fund women researchers who wish to attend international conferences. The institute has created 113 super-numeral seats for girl students in the undergraduate programme. These are good steps taken up by the first IIT of the country but a long road lies ahead, he said.
About Bengal, which nurtured scientific research, Kovind referred to the contributions of JC Bose, S N Bose, Meghnad Saha and many others. Chief minister Mamata Banerjee and West Bengal governor KN Tripathi were the guests of honour at the convocation.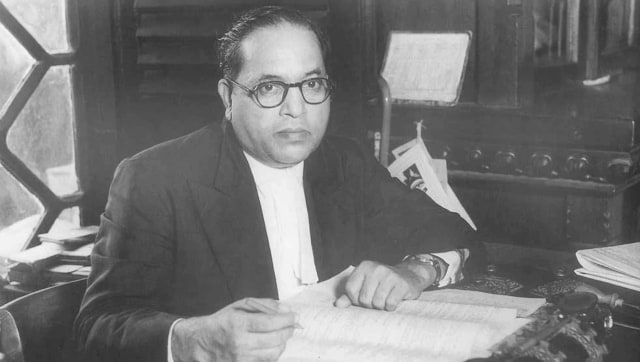 India
Several leaders from across the political spectrum paid tribute to one of the most influential political leaders and social reformers on Mahaparinirvan Diwas
India
Among several things, the Sikh Guru is remembered for his selfless service to the people and for setting up the community kitchens (langar) for the local people
Business
More recently, Zomato, which entered the segment before its initial public offering, shut it within months although it has a strategic stake in Grofers