Theni forest fire: Opposition condole death of nine hikers; urge officials to streamline trekking
Various political parties, including opposition DMK expressed concern over the death of nine persons, part of a trekking expedition, in a forest fire in Tamil Nadu and called for steps to streamline the activity
Chennai: Various political parties, including opposition DMK, on Monday expressed concern over the death of nine persons, part of a trekking expedition, in a forest fire in Tamil Nadu and called for steps to streamline the activity.
DMK Working President MK Stalin, AIADMK leader TTV Dhinakaran (his name is also spelt as Dinakaran) and PMK founder S Ramadoss, among others, condoled the death of nine trekkers in the Kurangani Hills fire.
Stalin, also the leader of the opposition in the state Assembly, said he was "shocked and anguished" over the loss of lives and expressed his sympathies to the families of the victims.
"Such fires are often happening in the Kurangani forest. If the district administration and forest department had ensured adequate guidance and arrangements for those who had gone on the trekking expedition, the loss of lives could have been certainly avoided," he said in a statement.
In future, officials should ensure that adequate steps are in place for the safety of the trekkers, he added.
AIADMK leader and RK Nagar MLA Dhinakaran also condoled the death of the victims.
In a series of tweets, he blamed the forest department's 'laxity' for 'not preventing the victims from undertaking the trekking expedition as the reason for the tragedy.
The fires were raging for the past 15 days, but the forest department had also not issued any alerts, he alleged.
"The forest department not issuing alerts and not preventing them (trekkers) from undertaking the expedition is the reason for the loss of lives," he said.
In future, relevant rules and regulations regarding trekking should be duly followed, he said.
CPI state unit secretary R Mutharasan demanded a probe into the matter. He expressed sympathies with the families of the victims.
PMK leader Ramadoss wondered if all the rules were duly followed by the authorities concerned and the company that arranged for the trekking expedition.
He called for streamlining of trekking and increased monitoring in the area.
Makkal Needhi Mayyam founder-president Kamal Haasan also condoled the death of the nine persons and said the government should take concrete steps to prevent recurrence of such incidents.
A 36-member team — 24 people from Chennai and 12 from Tiruppur and Erode districts — on a trekking expedition reached the Kurangani hills on 10 March.
The team included 25 women and three children.
Find latest and upcoming tech gadgets online on Tech2 Gadgets. Get technology news, gadgets reviews & ratings. Popular gadgets including laptop, tablet and mobile specifications, features, prices, comparison.
Politics
The party, meanwhile, announced in Delhi that Sundar was removed from her post of All India Congress Committee spokesperson with "immediate effect"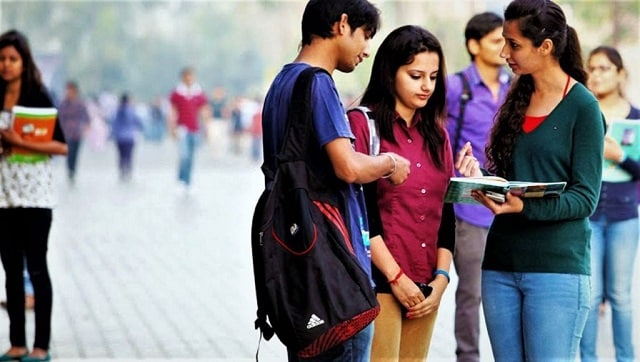 India
The cut-off score to qualify the TNAU exam and apply for admission to undergraduate courses is 199.5 this year
India
A warming climate, bringing fewer rain days and more intense rainfall events in its wake, makes the role played by tanks even more critical.