The tragedy of Puliyur Murugesan: Tamil writer first beaten, then slapped with obscenity case
Tamil writer Puliyur Murugesan was first abducted from his house and assaulted, and to add insult to injury now faces a case of obscenity against him for his latest novel.
After the case of Perumal Murugan who announced he would stop writing in reaction to protests against his book, now comes the case of Tamil writer Puliyur Murugesan. Murugesan was not only abducted from his house and assaulted, but now also faces a case of obscenity against him for his latest novel.
Murugesan, the author of 13 books of short stories and also a LIC agent, has sparked controversy after authoring a book titled Balachandran Enra Peyarum Enakkundu (I am also known as Balachandran) which deals with the life of a transgender who is forced into marriage by his parents and then kills his father for having an affair with his wife.
The book also explicitly details the sexual harassment faced by the protagonist.
But the problem was not so much the subject of the book as much as the fact that the protagonist and his family in the book are said to be from the Gounder community, which has been up in arms against it.
Murugesan said that he had received a call from a leader of the community seeking an explanation for the book and he had volunteered to meet him in person to discuss the matter, after which they had decided to meet on 25 February where other community representatives would also be present.
Instead, on the day of the meeting he was abducted from his house, taken to an uninhabited area and allegedly beaten with clubs and stones until the police arrived after being tipped off by a local journalist.
But that was just the beginning. A day later members of the Kongu Vellalar community protested in Karur demanding action against him and damaged five buses. The group also threatened to hold a bandh in the town against the author, which has since been called off, and demanded his arrest for 'breach of peace and defaming their community in his novel'.
Murugesan has also been slapped with a case by the police which includes charges of wantonly provocating a riot, writing and circulating obscene content, selling a book containing defamatory matter, intentional provocation of breach of peace and causing fear or alarm to public.
"The way he has portrayed the community in his book is very, very bad and vulgar," Karur Superintendent of Police Joshy Nirmal Kumar is quoted as saying in an Indian Express report.
However, despite the alarcity in registering a case against the author, the police have made no move to arrest the six people against whom a case has been filed for abducting the author on 25 February. And their explanation on why no action has been taken against Murugesan so far is stunning.
"We have been taking unbiased actions by filing a case against the writer as well as those who attacked him. The discussions with the police are still going on about the next course of action," Revenue Divisional Officer C Ajay Sreenivasan was quoted as saying in a Times of India report.
Meanwhile, Murugesan's family have reportedly fled the village, while he is under police protection following the protests and attack on him. And while the author has promised to not stop writing, Murugesan said he was clear that the issue shouldn't cause any inconvenience to the public at large. However he would like to see his attackers arrested.
"I neither damaged nor created law and order problem while the real offenders are freely roaming," Murugesan was quoted as saying in a Times of India report.
Opposition parties, DMK and the Left, have come out in his support and a writers group has demanded action against Murugesan's attackers.
After the controversy involving Perumal Murugan, where the author stopped writing following protests, the case of Murugesan is even more disturbing given the police is still to bring his attackers to justice. Irrespective of how many toes he may have stepped on with his new book, giving a community a free hand to take the law into their own hands will only breed similar incidents and greater intolerance in the future.
First Cricket News
The wiry framed left-arm orthodox spinner's rise through the ranks has been possible because of his hunger to learn and soak in as much knowledge as possible like he did during his month-long stint at the CSK.
Entertainment
Tamil Film Active Producers' Association says the imposition of 10 percent TDS on the distribution of cinematographic films has come a ''big shock'' and would impact lakhs of people associated with the film industry.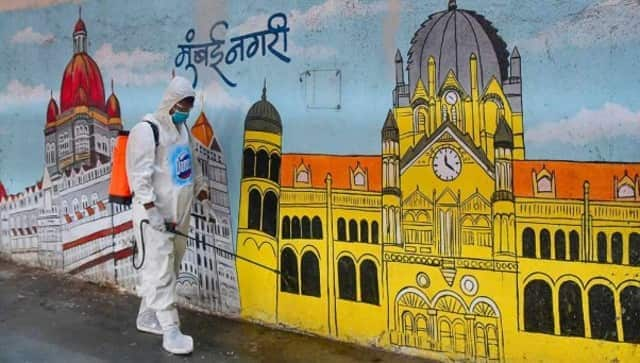 India
Meanwhile, the Telangana cabinet will meet on 8 June to take a call on the extension of lockdown to contain the spread of COVID-19, among other issues, an official release said on Sunday