The real Jayalalithaa lay somewhere between an 'Amma' and an authoritarian
While it is undeniable that Jayalalithaa's final exit has left a void in Tamil Nadu's political landscape, it has also left us with a warning.
Cut off even in the blossoms of my sin,
Unhousel'd, disappointed, unanel'd;
No reckoning made, but sent to my account;
With all my imperfections on my head,
                                                       - Hamlet
The above words could very well be the epitaph of Jayalalithaa Jayaraman. Except the very likely possibility that they won't be used to eulogise the former Tamil Nadu chief minister. The last leg of Jayalalithaa's journey towards her eternal resting abode was marked by an 'unknowing'. In the sense that ever since she was admitted in a hospital after falling critically ill, some 75 days ago, she never emerged from that state.
It is said that death equalises everything. But does it?
Writing obituaries for political leaders like Jayalalithaa is always tough, especially amidst an ongoing national mass hysteria, showering her with exaggerated hyperbole.
It's also equally true that the 'real' Jayalalithaa lay somewhere between her image as 'Amma' and as an authoritarian. She will certainly be remembered as a significant political leader and our assessment should, therefore, be confined to and be rooted in that sense of history.
The legendary historian RC Majumdar, who wrote the monumental three-volume 'History of the Freedom Movement in India', said: "There are some obvious difficulties in writing a history of the movement for freedom in India only fifteen years after it was achieved, and by one who has himself passed through the most eventful period in it…We are all too near the events to view them in their true perspective. I have been a witness to the grim struggle from 1905 to 1947, and do not pretend to be merely a dispassionate or disinterested spectator. I would have been more or less than a human being if I were so…Without denying this possibility, I have tried my best to take a detached view."
At the risk of oversimplifying, it can be said that if the rest of India practices a certain form of democracy, Tamil Nadu practices its own patented form characterised essentially by personality cults, harking right back up to Periyar. The phenomenon of how a mass agitation was premised on and spurred by misguided notions of linguistic purity swiftly degenerated into linguistic chauvinism and then to a raucous and often violent political culture of personality cults is a topic for academic research.
The world over, personality cults are banyan trees that allow nothing to grow under their sprawling shade. And one of its defining traits is this: 'It's not enough if anything good is done, but it is only I who should do it, or at least seen to be doing it. Else, it shouldn't be done.' Indeed, it's nobody's argument that no good comes out of it but the cost of and the trade off that accompanies this good is what should concern us.
Thanks to this brand of personality-centric democracy, politics in Tamil Nadu is dictated by emotionally-charged, grand vows by 'great leaders'. Those who grew up in that milieu can distinctly recall how MG Ramachandran had once sworn that 'as long as he was alive, he would not allow Karunanidhi to become the chief minister.' Or the fact that after her humiliation in the early days, Jayalalithaa had vowed that the next time she would set foot in the Tamil Nadu Assembly would be as the chief minister.
This in turn gave rise to equally grand titles of 'Kalaignar', 'Nadigar Tilakam, Makkal Tilakam', 'Puratchi Thalaivi' and the rest. Vengeance was logically yet another immensely spicy ingredient to make this mix complete. The mass of supporters of the respective 'great leaders' had their share of blood upon capturing power, as the last thirty years in Tamil Nadu have shown.
To a dispassionate observer, this only represents an enormous squandering of valuable and proven leadership skills, not to mention the generational waste of human and other resources. Or more dangerously, and tragically, the phenomenon of what transpired in Tamil Nadu (and parts of Bangalore) in the aftermath of MGR's death. According to a 1988 India Today report:
"For two days normal life was paralysed. Shops were closed, essential supplies were cut off, vehicular transport ground to a halt and passengers were stranded at railway stations and the airport. Vice-President SD Sharma was stuck at the airport for three hours…Madras succumbed to grief and anarchy – perhaps a glimpse, a brief foretaste of what lies ahead. Vandals began pelting stones, burning buses, uprooting road dividers, looting shops and setting ablaze and chipping and chiselling off the statue of Karunanidhi, Dravida Munnetra Kazhagam's (DMK) leader and MGR's arch political foe,"
"Hurling stones and shattering the window panes of Pals Restaurant on Mount Road. Rati, 21, assisted by a gang of at least 100 All India Anna Dravida Munnetra Kazhagam (AIADMK) members said: 'Why should Madras survive when MGR has gone?' R Chandrasekhar, 23, mourned: "The world will never see another leader like MGR." Unmindful of the advancing police patrol, G Raja said: "With MGR dead, what is the use of us living?" the report said.
This brief, overall political-historical situation provides an objective backdrop to analyse Jayalalithaa's legacy. She not only closely observed MGR's style of functioning and his singular ability to manipulate and sway the masses his way, but imbibed it in her own long political career. The report added: "MGR's special link with his people had a near psychic dimension to it. His style of governance was autocratic, his demeanour feudal, his attitude vindictive, his administration inefficient. But the people of that region, in their blind, mystic reverence for him, saw none of this…despite of his administrative failings. MGR, because of the sway he held over the masses, was able to perform a critical balancing act that made him not just a regional politician but a national figure as well."
The similarities, however, run deeper. Like MGR, Jayalalithaa too ensured that there was no succession planning in the party, and it is anybody's guess as to when an all-out war will erupt in the ranks of the AIADMK, like it had in 1988-89. But 2016 is not 1998, and for what it's worth, the personality-cult political magic wand will no longer work. But there's also an eerie similarity is the near-identical manner of their deaths. Firstpost had earlier hinted at a kidney ailment that was plaguing Jayalalithaa, who finally succumbed to a cardiac arrest on Monday. Now, compare this with India Today's report on MGR's death: "It is ironic that MGR who had been waging a losing battle with his kidney for the last three years should die of cardiac arrest."
Yet perhaps that's where the similarities end. There is some credence to the note that it's time we saw Jayalalithaa independently, outside of the "prism of MGR." Unlike MGR, Jayalalithaa had an incredible grasp of the nuances of administration. And unlike MGR, Jayalalithaa's rather elite and anglicised education, and her scholastic achievements greatly helped her in her position as chief minister.
Similarly, in vastly changed circumstances since MGR's time, Jayalalithaa proved that she was adept at adapting. For instance, in MGR's time, the media was not as rudely intrusive or pervasive as it eventually became. The instance of Jayalalithaa's deft handling of the media can be illustrated by her classic interview with a combative Karan Thapar (who was with the BBC back then).
Of her decisiveness and cool aggression, there can be no two opinions. Of her delivering on key electoral promises, there can be no doubt. Yet, all of this towards what ultimate end?
One of the merits of MGR was the fact that he shattered Karunanidhi's divisive "Dravidian" ideological and political rhetoric that bordered on secession from the Indian Union. MGR wrote a separate script premised on his personality-centred mass appeal – of pro-poor and pro-farmer schemes. Tearing poverty was indeed a daily spectre that haunted most of the era of post-Independence socialist India. But in a post-liberalisation India, neither Jayalalithaa nor Karunanidhi had any excuse to indulge in cash-for-votes kind of electioneering, and rampant and destructive welfarism, which has created at least one generation of unemployable youth.
Equally, there are really no excuses for the numerous scams that dogged her entire career as chief minister. Or the fact that instead of resolving the Cauvery issue peacefully, she repeatedly allowed it to fester, perhaps to bolster her appeal as the messiah of the farmers. Or her avoidable assault against the Kanchi Shankaracharya Matham, that earned her the permanent ire of vast sections of Tamil Nadu.
These then are some of the facets of the aforementioned enormous squandering of valuable and proven leadership skills, which Jayalalithaa was amply endowed with. She never accepted defeat, and reinvented herself with remarkable defiance. Yet each time she re-emerged victorious, she put in motion the same vicious cycle of populism, corruption and the rest. In this light, one is amazed at the tragic futility of it all.
It is here that one needs to apply objectivity to accurately sift the personal struggles of Jayalalithaa from her contributions and legacy as a political leader. To recall Majumdar, we now have the luxury of knowing her life and leadership, and the impressions and influences thereof on people. While this clouds our own individual judgement, a future historian will equally have the luxury of taking a completely detached view in analysing her true legacy.
While it is undeniable that Jayalalithaa's final exit has left a void in Tamil Nadu's political landscape, it has also left us with a warning.
Find latest and upcoming tech gadgets online on Tech2 Gadgets. Get technology news, gadgets reviews & ratings. Popular gadgets including laptop, tablet and mobile specifications, features, prices, comparison.
Lifestyle
'As I read Emily Ratajkowski's tale, I thought of many of the stories I had heard amongst the models I had interviewed that struck a similar chord,' writes Manjima Bhattacharjya in her monthly column, 'Curious Fashion'
Entertainment
While there's no doubt that online shows entertained and even comforted us during these trying past few months, there's also no doubt that they'll never match up to the experience of watching a concert in person. And sadly, they don't seem to be matching up in terms of income for artists either.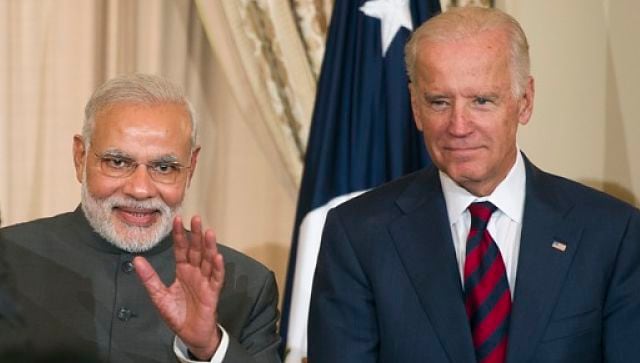 India
As one would expect, COVID-19 and climate change were always going to feature in discussions, since they are the most pressing concerns for the world today