After NIT fracas, Handwara violence amplifies animosity in Kashmir
Insider-outsider discourse has been consciously promoted by those who view themselves as orchestrators of narratives meant push for independence of Kashmir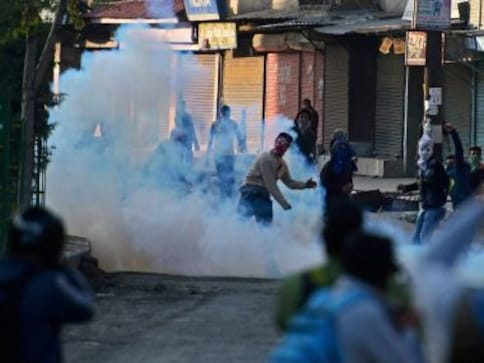 Hostility towards 'outsiders' has visibly increased in the common discourse in Kashmir. Recent events at the National Institute of Technology (NIT) in Srinagar, and at Handwara and Kupwara, have contributed significantly to increased resentment. By and large, Kashmiris have been deeply upset over the demand by many non-Kashmiri students that the NIT be moved out of Kashmir, and over assertions that non-Kashmiri students do not feel safe in Kashmir.
According to the generally accepted narrative in the Valley, Kashmiris have protected non-Kashmiri students and other non-local residents in the Valley even when Kashmiri students have been attacked at educational institutions in several other places in India. Many Kashmiris point to the fact that pilgrims who were in Kashmir for the Amarnath Yatra during the high-pitched agitations in both Jammu and Kashmir during 2010 remained safe, even though Kashmiri truck drivers were assaulted and even killed on the highway near Udhampur in the Jammu region. They further point to the recent call by separatist leader Ali Shah Geelani for non-Kashmiri students to be protected.
The perception that Kashmiris have been victims of hate crimes, including lethal ones, while they have protected outsiders has grown since 2008, particularly during the brouhaha over beef consumption in Kashmir last year. A truck attendant died after a Kashmiri truck was attacked with a fire bomb near Udhampur.
That resentment has curdled into hate following the NIT imbroglio, which took place after some Kashmiri students celebrated India's defeat in a cricket game. Non-Kashmiri students responded the next day with a procession in which they chanted patriotic slogans and waved the national flag in the campus. Many Kashmiris have also been deeply alienated by television coverage after the Jammu and Kashmir police beat non-Kashmiri students during a lathicharge on campus. People contrast the high profile coverage of that instance of police high-handedness with the relative lack of media interest when Kashmiris face much greater brutality from the same police, and other forces deployed in Kashmir.
Such is the level of insider-outsider antagonism that one hears talk of Kashmiri policemen talking gleefully of having beaten non-Kashmiris, their discourse using a disparaging term associating non-Kashmiris with a particular state. Such is the discourse on the streets that one hears distressingly dark murmurs of what might lie ahead for workers and pilgrims from other states.
This sort of insider-outsider discourse has been consciously promoted by those who view themselves as orchestrators of narratives meant to give a push to Kashmir's independence movement. Over the past decade, they have used various creative and other forms of communication. Recent events have added much grist to the mill. Narratives of victimhood have at times been liberal with the truth. Over the past few days, for example, a several months old video of army men celebrating by firing in the air over the bodies of slain militants has been circulated with claims that it shows soldiers celebrating having killed civilians in Kupwara district last week. A video showing a youth bringing down the Indian flag at Handwara has also been widely circulated and repeatedly watched.
The narrative of Kashmiri victimhood at the hands of outsiders has been further promoted through a theory that the events at NIT and Kupwara were deliberately engineered and played up in order to destroy Kashmiris' income at the start of the tourist season. Another strand of the narrative is pointedly political. It contrasts the PDP's promise to draw down military deployment with the fact that more forces have been sent to Kashmir after the clashes in Kupwara district.
These narratives emphasize that unarmed 'civilians' were killed by armed forces, with no reference to the fact that the mobs attacked an army bunker and a camp before the army retaliated.
Such discourses can result in extremely exclusionary behaviour. A mob stopped a Delhi-based non-Muslim woman journalist who had gone to Handwara after the violence there. She was prevented from reaching the home of one of the young men who were killed in firing. She says one of the mob said it would be 'haraam' to allow her to interview the family.
Misogynistic discourses
As with most forms of xenophobic exclusion, patriarchal and misogynistic discourses are part of the deal. A non-Kashmiri NIT woman student who spoke of having been threatened with rape has been vilified in foul language. A large number of Kashmiris publicly rebuked her for defaming Kashmiris – who, it was claimed, were absolutely incapable of this. That narrative ignored the fact that many women who participated in a marathon were molested at Kashmir University last year. Much was made of reports that women students of NIT had asked for hostel rules to be relaxed. Abusive language was even more liberally used for the young woman of Handwara who was apparently 'caught' by young men of the area with a soldier. The discourse in Kashmir has held her guilty simultaneously on moral grounds, of lying, and of being coerced by state forces. A young Kashmiri said 'our girl' had done wrong (by associating with an outsider soldier) and so this was `our mistake' collectively.
This sort of reflexive patriarchy, bigotry and exclusion could pave the way willy-nilly for the bleakest narrow-minded forces in the world – Islamic State, for example.
India
A team of the State Investigation Agency's (SIA) Jammu-wing raided the houses of Ramzan and Dubai-based Abu Baker in Kulgam and the Bhatindi area of Jammu city, respectively, the officials said
India
A 51 mm live mortar shell was recovered by security forces earlier on Sunday from an open field in Surara. A team of bomb disposal squad was called to neutralise it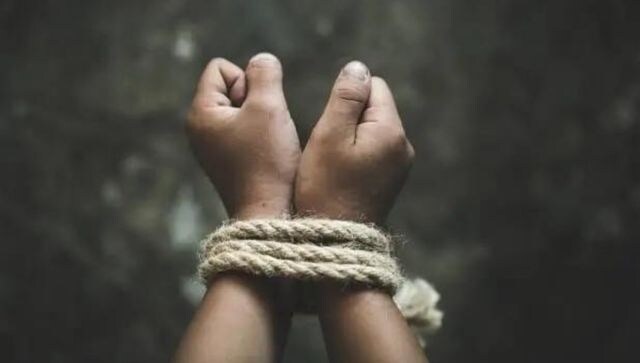 India
The network of CCTV cameras proved helpful in the rescue of a six-month-old child within seven hours of his abduction from a hospital in the Kishtwar district of Jammu and Kashmir. Read more.