The long walk to the Republic: Constituent Assembly wasn't elected by the people, but worked like a model Parliament
While Independence formally occurred in 1947, the road to Republic started much earlier.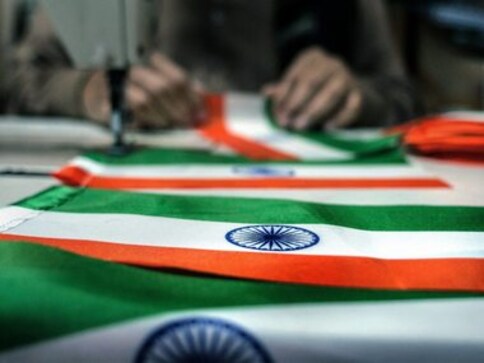 Editors Note: As India readies to celebrate its 69th Republic Day on 26 January, this five-part series will examine how India's Constitution came to be, how it has been contested over the years and what potential challenges lie ahead.
"Swaraj will not be a free gift of the British Parliament. It will be a declaration of India's full self-expression, expressed through an Act of Parliament. But it will be merely a courteous ratification of the declared wish of the people of India. The ratification will be a treaty to which Britain will be a party. The British Parliament, when the settlement comes, will ratify the wishes of the people of India as expressed through the freely chosen representatives." – Mohandas Karamchand Gandhi, 1922
While Independence formally occurred in 1947, the road to Republic started much earlier. The interim Government of India was formed just after World War II and there was a power-sharing arrangement between the Congress and the Muslim League. After Indian Independence, Partition happened and there was now a Pakistan. Members of the Constitution Assembly who represented Pakistan left for Karachi to sit in Pakistan's Assembly.
India's Constituent Assembly, contrary to popular belief, was never elected by its people. It was formed via a complex structure that involved the two Indias that existed at independence. India, that is to say, what was once British India, the Provinces and the Presidencies, and the Princely states that had joined her. Each had a portion of seats and each sent over their delegations to the Assembly. For British India, each of the Provinces would send members chosen by the provincial legislatures. These legislatures were elected based on a limited franchise. The Princely States, however, could pick and choose how they sent their nominees. Some that had elected legislatures, sent nominees from there, others had their rulers pick their representative based on their whims.
In all, after the Pakistani members left, India had 299 members in her Assembly, nine of whom were women. This body, thought to be broadly representative of India, was never directly elected by her people and adopted a Constitution for the world's largest democracy without putting that Constitution to a public vote via a referendum. If this were to happen today, it would be considered a most undemocratic exercise. But there were fewer liberal arts universities then than there are now, so rather than deconstruct the process, people rolled up their sleeves from day one and actually got to work.
They started work though, by invoking a poem from the poet and spiritual founder of Pakistan, the poet Iqbal and the words of the Bible. Dr. Sachchidananda Sinha, the Assembly's first Chairman, in his inaugural address summarised the task that lay ahead in the following manner:
"I wish your labours success, and invoke Divine blessings that your proceedings may be marked not only by good sense, public spirit, and genuine patriotism, but also by wisdom, toleration, justice, and fairness to all; and above all with a vision which may restore India to her pristine glory, and give her a place of honour and equality amongst the great nations of the world. Let us not forget to justify the pride of the great Indian poet, Iqbal, and his faith in the immortality of the destiny of our great, historic, and ancient country, when he summed up in these beautiful lines:
Yunan-o-Misr-o-Roma sabmit gaye jahan se, Baqi abhi talak hai nam-o-nishan hamara. Kuch bat hai ke hasti mit-ti nahin hamari, Sadion raha hai dushman daur-e-zaman hamara. 
It means: 'Greece, Egypt, and Rome, have all disappeared from the surface of the Earth; but the name and fame of India, our country, has survived the ravages of Time and the cataclysms of ages.'
'Surely, surely, there is an eternal element in us which had frustrated all attempts at our obliteration, in spite of the fact that the heavens themselves had rolled and revolved for centuries, and centuries, in a spirit of hostility and enmity towards us.' I particularly ask of you to bring to your task a broad and catholic vision, for the Bible justly teaches us 'Where there is no vision the people perish.'"
If ever in Indian history India had a model Parliament, it was this Assembly. Going through the debates, one will learn the intricacies of Parliamentary procedure. The politeness with which points of order were raised, the lack of interruptions in speeches, no matter how outrageous they were at times. Some things remained the same though. After they met for the first time on 9 December 1946, they all marked their attendance, and promptly adjourned for the day. Things change, but some things do often stay the same.
But what is more important for us to remember, is that our Constituent Assembly had a little bit of everyone in there. There were Hindus, Muslims, Christians, Sikhs, Parsis, lower castes, merchant classes, women, salaried classes, professional classes, agricultural labourers and others who represented the cross section of this large sub-continent we choose to call our home. While this Constitution was settled without further reference to the people, it was a representative body of the people that finally drew it up, debated it, enacted and adopted it.
Also, in the truest sense, it was the elder statesmen of India sitting assembled together deciding on the future path of her destiny as a nation. A scene that an average village wouldn't find unfamiliar. A group of elders deciding what is best for the village as a whole. Perhaps this is why we hold the Constitution so dear in this country. It is raised to almost a sacred pedestal and held to great heights. As though it is wisdom that has been passed down by older generations for the benefit of future ones, one adopted by a board consensus of everyone present. If there was a more Indian way to go about enacting a Constitution, this author is yet to come across it.
Click here to read Part I — 69th Republic Day: Making of the Indian Constitution and country's path to complete Independence
Click here to read Part III — How the Republic was born: BR Ambedkar-led Drafting Committee replaced the British monarch with the Constitution
Click here to read Part IV — India's road to Republic: When judiciary had to draw the line which shaped the Constitution
Click here to read Part V — 68 years of India's Constitution: Repeated amendments have meant document today is fundamentally different from the one enacted
India
Around 6,000 security personnel have been deployed in the New Delhi district and 24 help desks set up for those attending the celebrations at the Kartavya Path, officials said
India
You can make a request to witness the Change of Guard Ceremony on the official website of the President of India - presidentofindia.gov.in.
India
President Murmu extended greetings to the people of the country on the eve of the 74th Republic Day and said that it was a celebration of what generations of Indians had achieved together as a nation