Soldiers are often believed to be hard nuts to crack. Quite often, their Rambo-type of image lead people to forget that they are humans too. Embroiled in a bloody proxy war with Pakistan, many brave troops of the Indian Army have either killed or got martyred in action.
On Sunday, 18 soldiers posted at the headquarters of the 12 Brigade in Uri lost their lives when four Jaish-e-Mohammed terrorists sneaked into the camp and killed those unarmed men. Soon after their death, protocols took over. The senior officials of the army, the President, the Prime Minister everyone mourned the martyrs and praised their courage.
Their last remains were sent home for the last rites. Shattered families, dumbfounded friends and neighbours above all an angry nation.
Every war leaves its own unique impression in the people's mind. Soldiers die and leave family and friends behind. Various photographers have captured these moments on camera and give faces to the horrors of war.
The Uri attack was reported as "the deadliest attack on security forces in Kashmir in two decades".
What's more telling than when a soldier steps out to the battlefield with the memories of his fallen brothers-at-arms fresh in his mind? Their eyes have the resoluteness to avenge the untimely death of their colleagues. But there are times as well when those eyes swell up in tears in missing a friend who until the other day was always there. This picture of a Gurkha bugler, who broke down while playing the last post in honour of a martyr probably tells a far deeper tale than a grieving nation would understand.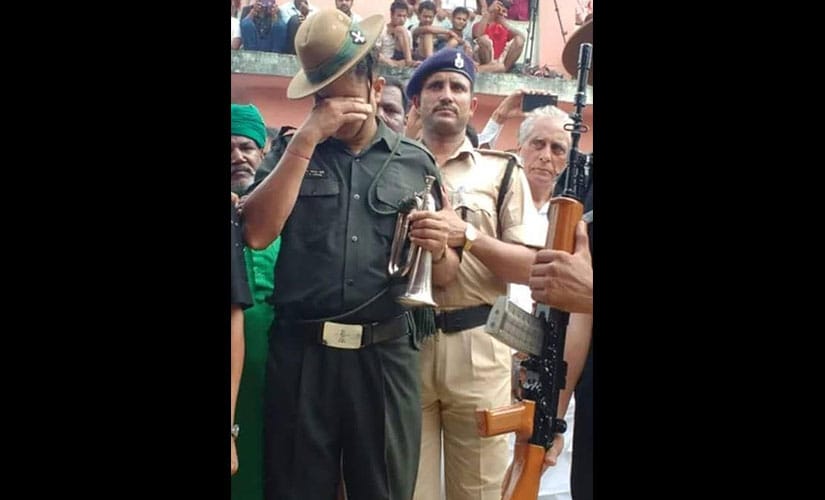 Updated Date: Sep 24, 2016 23:17 PM