The 'idea of Modi' wins yet again - and why it matters
Large sections may have an negative attitude to Modi, but even they should see what makes him different and why the idea is important for India
By Kartikeya Tanna
Fourth-time Gujarat Chief Minister Narendra Modi's emphatic victory on Thursday has once again brought to the fore several follies in how he is understood by the Indian and global commentariat. Whether it is seeing him through an ideological prism or considering him a mascot for a segment or two, the enormous difference between what it thinks 'Moditva' is and what Gujaratis know 'Moditva' stands for has eluded many an opinion-maker.
But why have these elections shown us these follies once again? Weren't 2007 elections all about the 'maut ka saudagar' remark and the Sohrabuddin threat, as columnist after columnist, anchor after anchor, so generously summarised for us?
This analysis might throw some light:
"The scale and the context of the victory (Modi's 2007 win) make it a watershed in Indian politics. This victory subverts every cliché. Incumbents can't win, they said. Modi proved them wrong. Sonia Gandhi has acquired a new aggression, they said. Modi cut her down to size. Caste equations would work against Modi, they said. Modi managed to rise above standard caste politics.
India is experiencing a political backlash against growth, they said. Modi has ridiculed that idea. It is impossible to win if a significant section of the party works against you, they said. Modi has proved that the party is dependent on the leader rather than the other way round. You can't cater to both tribals and capitalists, they said. Modi has turned this logic on its head. So-called normal politics would triumph over the politics of polarisation, they said. Modi has made nonsense of this distinction. Modi has created a new paradigm in Indian politics, whose ramifications will be felt for years to come."
Before this is dismissed as the handiwork of a fawning Modi "stormtrooper" waxing eloquent on a blog, it is what Pratap Bhanu Mehta, one of India's finest minds, wrote in his column 'Why the idea of Modi wins'. (For what Mehta wrote after the 2012 victory, read here). As in 2007, so in 2012, the 'idea of Modi' – or the fashionable term 'Moditva' – continues to be decoded in shallow brackets, possibly for arriving at tempting headline-variety conclusions.
One example is striking. The Gujarat BJP's manifesto – Sankalp Patra – laid out several initiatives for the "neo middle class," the lakhs of Gujaratis who are now out of the depths of poverty. Is nurturing this segment important because, as the commentariat would have us believe, this middle class vote is crucial in an urbanised Gujarat?
Sure, electoral appeal is what a politician eventually yearns for. But there is a larger thought which has gone behind this, much beyond the temporariness of favour on the EVMs. Take any developing country that has had rapid sustainable growth and see who its primary drivers have been. Not just economically, the prosperity of this class augurs well even for the social fabric of the nation.
In one of his blogs, therefore, Modi emphasised the importance of nurturing a symbiosis between these "most critical drivers of the Gujarat growth engine" and Gujarat. Modi's message to them was clear – though we have provided you an enabling environment, you have progressed because of your toil and sweat. We don't stop here though. We tap in to this huge reservoir of potential within you and ensure that, as you grab opportunities to grow, Gujarat (and India) grows with, and because of, you.
The half sightedness in seeing efforts for nurturing this 'neo middle class' as somehow mutually exclusive to poverty alleviation deserves a dose of logic. Instead of endlessly waiting for government generosities, the emergence of a neo middle class and initiatives for this segment would be an inspiration to those still in poverty to utilise the same opportunities that the former grabbed.
The other fallacy, one committed by several socialist-minded Central and State governments and one that has dominated the intellectual discourse, is that poverty alleviation is somehow seen as merely handing out doles to pull the poor out of the utterly ill-conceived poverty line, largely to beautify statistics. There is little thought given to the real possibility that this segment might fall back into poverty, unnoticed and unrecorded, due to several reasons (say, if a dysfunctional government fails to control price inflation in basic commodities).
What Modi has done is that he has focused on giving this segment a sustainable atmosphere for their continual upward mobility notwithstanding the regular stabs of inflation. And he has done it in a manner different from most. Doles last for a day, month and, at the most, a year and usually bleed government coffers. Infrastructural facilities in, say, irrigation and agriculture last generations and are bound to enrich government coffers!
Crucially, this impetus is not aimed at a preferred religion, caste or ideology. Ironic it is that, as Mehta wrote back in 2007, a man considered as the "arch polariser of Indian politics" should be the most vocal in saying that "poverty has no religion". What drives this 'section-neutral' approach towards governance is Modi's belief that the magnetism in this Gujarat story would inspire sections long used to receiving crumbs from governments considering them politically useful to appreciate the creation of the enabling environment.
The first major signs justifying this belief have been seen in how Muslims have voted this time. The BJP has won eight out of the 12 Muslim-dominated seats.
A column on the idea of Modi is incomplete without dealing with a tsunami of views on Modi's unacceptability on that "road to Delhi". The author has, in a column on Firstpost, rejected this nebulous notion of 'acceptability', really shorthand for malleability, which seeks to identify the Highest Common Factor the value of which woefully depends on its constituent numbers.
Modi, on the other hand, represents the mathematical natural number One commanding an existence of its own – one immutable by any other number. As Mehta interestingly observes, Modi has gained acceptance not because each Gujarati is a little Modi, but because "we do have something of a little Modi in us".
And, as the new paradigm again receives overwhelming acceptance in his Gujarat, for a nation craving conviction in direction and decisiveness in leadership, Modi continues to look like an idea whose time has come. Whether those proffering sophistic summaries and headline-variety adjectives ever understand the profundity in the 'idea of Modi' might soon become irrelevant.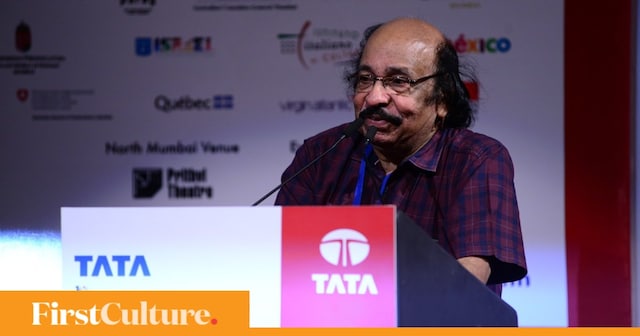 India
After his account was restored on late Saturday night, the Malayalam poet posted on the social media site: "If the choice is between being on FB and being a democrat and a human rights defender, I have no doubt where I should stand"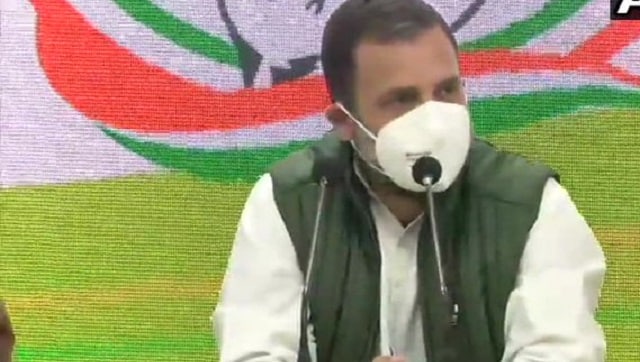 India
The Congress leader said that the Centre's lack of a clear strategy, and its hubris in declaring premature victory as the virus was spreading, has placed India in a highly dangerous position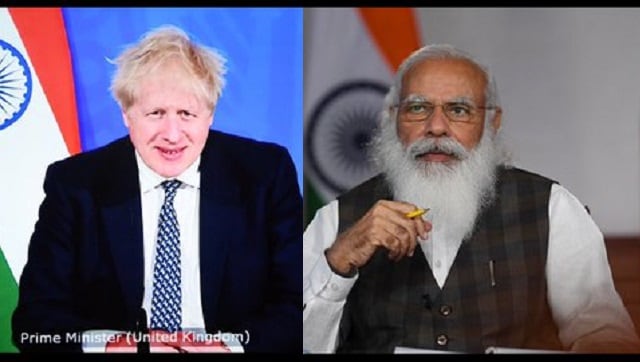 India
The countries agreed to negotiate a comprehensive and balanced Free Trade Agreement including an interim trade pact for delivering early gains