The great Indian water crisis: Data drought compounds depleting stock
According to a government survey of ground water units in 2011, 16 percent of the units across 30 states and six UTs were in the 'over exploited' category.
We have no clear idea about how much ground water storage capacity currently exists in the country. Yes, that is true. At a time when at least 10 out of the 29 states in India have declared a drought and all eyes are on the monsoon rains to bring relief, it is interesting to see that India is the world's biggest user of ground water. Both in terms of quantity and number of users. Water activists say thirty million Indians use about 230 billion cubic meters of ground water annually, for drinking and in irrigation. One would think a country so dependent on ground water would not only take abundant care of its ground water sources and their replenishment, but also have a fair idea of how much ground water there is. But data is one sore point in India's water wars.
Himanshu Thakkar, Coordinator with the South Asia Network on Dams, Rivers and People, says India still does not have an idea of its current ground water storage capacity because we have not invested time or resources in mapping ground water sources. He says more than 85 percent of rural water supply, about 55 percent urban and about 60 percent industrial water supply comes from our ground water sources. And that 30 percent of all ground water units in India now come under the "over exploited" category. This refers to units where the annual ground water extraction exceeds the net annual ground water availability.
According to a government survey of ground water units across the country in 2011, 16 percent of the ground water units across 30 states and six Union Territories were in the "over exploited" category. So the number of units in the "over exploited" category has almost doubled to 30 percent, as per Thakkar, in five years.
"The first attempt at mapping ground water storage has been made only in the 12th Five Year Plan. We must first understand how much water is available and then plan its allocation according to stated priorities. Also, India needs a clear cut water allocation policy," Thakkar said.
Waking up to the water crisis finally, Water Resources Minister Uma Bharti has now asked the Central Water Commission to prepare a report on the status of water storage in all states, which will then be sent to state governments so that water related projects can be completed.
Her consistent argument has been that water is a state subject and the Centre has already been pro-active in sending water trains and offering other similar assistance to states - those who have asked for assistance. But isn't keeping up-to-date information about ground water sources at least the job of the Centre, even if providing relief to the drought hit isn't directly under its purview? Now that the minister wants her officers to collect data on water storage, perhaps this is the right time to specifically seek numbers on ground water storage too. Thakkar of SANDPR pointed out that CWC will not be the competent authority to assess ground water resources.
Meanwhile, in this piece in The Economic Times on Tuesday, secretary Water Resources Shashi Shekhar has admitted that 85 percent of drinking water in India comes from ground water sources. "Unfortunately in our development process we neglected groundwater, which we thought was in plenty," he has been quoted saying.
He also said in this piece that the government also plans to amend groundwater rules, which specify restrictions that kick in after a region is declared a 'dark zone,' a term for highly stressed areas where the groundwater is depleting faster than it is recharged. In a dark zone, drilling of wells and use of electricity to pump out water is regulated. However, the declaration of such zones faces opposition. Shekhar said the rules would be amended so that restrictions are triggered automatically after a threshold is crossed. The Standing Committee on Water Resources (2015-16) report said in December 2015 that it was surprised that the latest assessment of replenishable ground water resources was undertaken by the Central Ground Water Board of the Ministry of Water Resources, River Development and Ganga Rejuvenation way back in 2011. So whatever data is quoted with regards to ground water is usually five years old.
The panel noted that "this reveals that no serious and systematic efforts have been made by the government towards development, management, conservation and related issues such shortages, scarcity, depletion and pollution of ground water, in spite of the alarming trend towards ground water problems in both quantitative and qualitative terms. The committee is also dismayed to note the ministry's reply that no single agency is maintaining the database on quantum of artificial recharge to ground water".
According to "Water: At what cost?" released by Water Aid, India has the largest number of people, at nearly 76 million, who have no access to a safe water supply. This is 6 percent of the country's population. Most of those people are living on around £3 a day. If they have the opportunity to buy water from a tanker it can cost Re 1 (£0.01) per litre, sometimes double if supplies are scarce. Poor management of water resources is the biggest problem holding India back from reaching all of its population with water supplies. Aquifers provide 85 percent of drinking water, but levels are falling in 56 percent of the country.
As per the last assessment (as on March 2011) of replenishable ground water resources, the total annual replenishable ground water resource in the country is around 433 Billion Cubic Metres (BCM) and net annual ground water availability is 398 BCM. The stage of ground water development/utilisation has been assessed as 62 percent. As per the last assessment (Year-2011) of Dynamic Ground Water Resources, out of 6,607 assessment units (Blocks/ Mandals/ Talukas/ Firkas/ Districts) in the Country, 1,071 units falling in 16 states and two UTs have been categorised as 'Over-Exploited'. In addition, 217 assessment units are 'Critical' and 697 are 'Semi-Critical' on the basis of declining ground water level and stage of ground water development/utilisation.
It seems that the Central Ground Water Board prepared a conceptual document entitled "Master Plan for Artificial Recharge to Ground Water in India" during the year 2013, which envisages construction of 1.11 crore rain water harvesting and artificial recharge structures at an estimated cost of Rs 79,178 crore to harness 85 BCM (billion cubic metre) of water, in an area of 9,41,541 sq km by harnessing surplus monsoon runoff to augment ground water resources. Minister of State for Water Resources Sanwar Lal Jat had said in Parliament during this Winter Session that "The Master Plan has been circulated to all State Governments for implementation".
Sports
According to the India Meteorological Department (IMD), southwest monsoon withdrawal from northwest India takes place if there is cessation of rainfall activity over the area for continuous five days.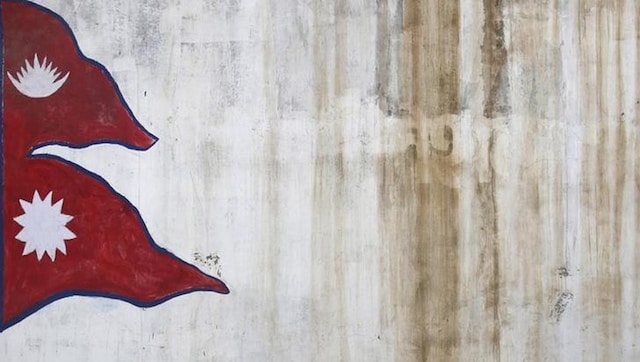 World
Budget Holiday means the Government of Nepal is unable to spend from the State treasury. This is probably the first time in Nepal that government expenditures are likely to be suspended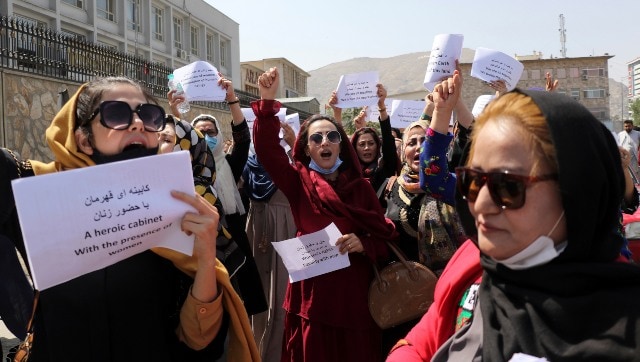 World
Recent controversial comments by Taliban leaders, like that of Hashimi, have exposed the Taliban's true nature as it ignores women, who make up half of the population of the war-torn country