The Balochistan conundrum: What's next for the fractious India-Pakistan relationship?
Modi's remarks on Balochistan not only indicated a change in policy shift, but also a change in tact to counter Pakistan's constant provocation on Kashmir.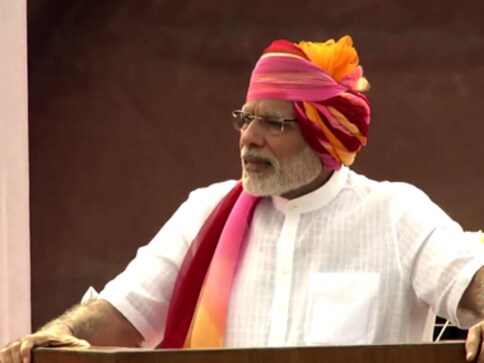 Pakistan has been needling India ever since violence broke out in Kashmir Valley after the encounter of Hizbul Mujahideen commander Burhan Wani. Pakistani prime minister Nawaz Sharif not only urged the people of his country to observe a 'Black Day' to express "solidarity with the Kashmiris", but also said that Pakistan was obliged to become the voice of the "oppressed" of Kashmir Valley.
In his Independence Day speech on Monday, Prime Minister Narendra Modi's remarks on Pakistan's human rights violations in Balochistan, Gilgit and Pakistan-occupied Kashmir (Pok) was seen as a retaliatory statement to Sharif's comment that "Kashmir is not India's internal matter."
"Look at those who glorify terrorists. What kind of people glorify terrorists? The world is watching. People of Balochistan, Gilgit and Pakistan-occupied Kashmir have thanked me a lot in the past few days. I am grateful to them," Modi said during his Independence Day speech.
This statement follows after what he said at the all-party meet on Kashmir when he had brought up Balochistan for the first time, "Pakistan forgets that it bombs its own citizens using fighter planes. The time has come when Pakistan shall have to answer to the world for the atrocities committed by it against people in Balochistan and PoK."
Modi's remarks on Balochistan not only indicated a change in policy shift, but also a change in tact to counter Pakistan's constant provocation on Kashmir.
Sameer Patil, fellow for National Security, Ethnic Conflict and Terrorism Studies at Mumbai think-tank Gateway House, tells Firstpost, "Modi's speech must be viewed in the context of Pakistan High Commissioner Abdul Basit's comments on Kashmir on 14 August. The reference to Balochistan was a counter to what Basit had said."
Modi's aggressive stand on Balochistan can be seen as signalling a shift in the dynamics of India-Pakistan relations, with India projecting itself as a responsible regional power or a serious stakeholder in the peacekeeping process of the region. Getting the support of the international community in this intervention policy could help India lead the negotiation on the politics of the region.
Abhijnan Rej writes: The contours of this strategy will be drawn using diplomatic as well as intelligence assets. It will range from being vocal about Pakistan's excesses in that region, to creating sub-conventional space in order to deter Pakistan's nefarious Kashmir policy.
Meanwhile, Patil explains that although Pakistan has always alleged India's involvement in Balochistan, to manage "perceptions of the region internationally, India will have to keep talking about Balochistan and the struggle of the people there. This is a game India will have to keep playing, in order to puncture Pakistani propaganda on Jammu and Kashmir."
However, India's stand on Balochistan needs to analysed in conjunction with the country's contentious history with the conflict in the region. In fact, Pakistan Prime Minister's Advisor on Foreign Affairs Sartaj Aziz's response to Modi's speech should not come as a surprise. He said that Modi's Balochistan reference has proved Pakistan's claims that "India has been allegedly fomenting terrorism in the province through its main intelligence agency Research and Analysis Wing (RAW)."
Patil adds that with the calculated move of clubbing PoK, Gilgit-Baltistan and Balochistan together, Modi has sought to shed light on all the separatist movements in Pakistan and ensured that Pakistan can't point to the speech as "proof" of India's alleged involvement in Balochistan.
For years, Pakistan has been blaming India for insurgency in Balochistan. It became a point of contention between the two countries after Pakistan arrested Naval officer Kulbhushan Jadhav for planning "subversive activities" in the country. Pakistan also turned down India's request for consular access to alleged RAW agent.
Pakistan's Senate also recently unanimously adopted a resolution asking the government to prepare a dossier on "Indian interference" in the country and send it to other nations and international institutions. The resolution called for the Pakistan government to prepare "a full dossier about the Indian interference in Pakistan's internal affairs fomenting unrest, instability and terrorism". India answered by granting a visa to exiled Baloch leader Naela Qadri.
Nirupama Subramanian of The Indian Express writes that in the past India has refrained from bringing up Balochistan along with Kashmir, however after Modi's speech, "Pakistan will throw back "terrorism" in Balochistan every time India brings up Mumbai 2008, or Pathankot 2016, or cross-border terrorism in general." 
Modi's statement has already triggered a war of words. India, on Monday, turned down Pakistan's invitation for talks on Kashmir and government sources on Tuesday told ANI that Union Finance Minister Arun Jaitley will not attend South Asian Association for Regional Cooperation (Saarc) Finance Ministers' summit in Islamabad on 25 and 26 August. India will be represented by Finance Secretary Shashikant Das at the regional summit, reports suggested.
It remains to be seen whether Modi's mention of Balochistan will change the dialogue between India and Pakistan, but the stage has already been set.
With inputs from agencies
World
The 446-page 'Toshkhana' document released by the Shehbaz Sharif government has come as an embarrassment to regime
World
Balochistan Chief Minister (CM) Abdul Quddus Bizenjo condemned the bomb attack saying that the terrorists are subjecting innocent citizens to barbarism and that the government will thwart any conspiracy to destabilise the province
World
This assessment forms part of the annual threat assessment of the US intelligence community that was submitted to the US Congress by the Office of Director of National Intelligence during a Congressional hearing