The Baby B circus: It's not the media, it's you
Hate the celeb-obsessed coverage that passes for journalism? One of it's biggest causes is staring you right in the mirror. Here's why media rage is just an excuse for ducking personal responsibility.
The Baby B hoopla unfolded on Wednesday much as expected: breathless media chatter, a twitter tsunami, and the usual complaints about our celeb-obsessed press. Tweets gushing over the Bachchan newborn were accompanied by a generous dollop of media-bashing. Where upstanding citizens concerned about serious journalism dismissed us as "shameless," "shallow," and immature, the Bachchan groupies offered prayers that the little girl be protected from the "evil media."
But here's a reality check. The coverage of the blessed event was, in fact, unusually restrained thanks to the absurd self-imposed guidelines issued by the Broadcast Editors Association. The media for once behaved itself – and on a matter of trivial importance. And at a time when there are far more serious issues that need to be addressed about the sorry state of Indian journalism.
The feeding frenzy was driven instead by social media where comments ranged from undisguised fawning to plain offensive (The reason why Vivek Oberoi too was trending at the same time as Baby B). But hey, let's just blame the media instead. It's a lot easier than taking a long hard look at the one of the key reasons for the rise of bad journalism: the tyranny of consumer preferences.
For anyone working in this business, the evidence is alarmingly clear. Mass audiences can't get enough of the very things they claim to disdain: celebrities, sensational crimes, TV shout-fests, sting-driven political scoops. These are what drive up the numbers, be it TRPs, traffic stats, or circulation.
"We talk about advertisers, corporate ownership, but the fact is: People don't want to think," said Newsweek bureau chief Chris Dickey at the recent Thinkfest. The example, he offered, was of Casey Anthony, a mother charged of killing her child whose trial had Americans glued to the television earlier this year. "But no one cares, on the other hand, about the European debt crisis even though it will have a far larger impact on our lives," he said.
We like to sneer at TRP-driven coverage, but what are TRPs other than a measure of what gets viewer attention? And returning to the business of celebrity, some of the biggest traffic numbers are generated by the kind of pablum we pretend to disdain: photos of Aishwarya's baby shower, Salman Khan's new "look," or just SRK admiring his wife's legs. The most popular searches on Google – surely an unambiguous measure of public interest – are all celebrity names.
No wonder there's an unapologetic shamelessness about pandering to the lowest common denominator. Here's what Ravi Dhariwal, CEO of Bennett & Coleman which owns TOI, said recently:
Coming from an FMCG background, fundamentally the first thing that I look at is, is it good for our consumers? Is it good for our advertisers and customers? The traditional publishing world was very different, it first thought of itself rather than the reader or the advertiser. That mindshift is extremely important.

We exist because we have a reader; we exist because the guy who pays our bills is our advertiser. Therefore we need to be constantly attuned to them rather than just sitting in our ivory tower and saying, this is what we believe is important and this is what I am going to give to you.
Sounds wonderfully democratic except part of that "ivory tower" mindset is a core belief that the media ought to report on what is important, not merely popular – unlike advertisers who too are all about grabbing the most eyeballs. In the Indian media business today, numbers talk, bullshit about substance walks. More so in a nation where our most popular newspapers have been repeatedly accused of selling their stories to the highest bidder – with little or no effect on their circulation.
Advertisers also offer an easy dodge, an expedient way to place the blame on greedy, ad-driven media houses who really don't care about the nation or its citizens. But journalism is an expensive business. Higher the quality, greater the costs. Who is going to foot the bill, as Dhariwal cheerfully points out? Certainly not us, dear reader, who expect to get our morning newspaper for two rupees. We readily pay more for a cup of coffee, and expect less bang for our buck. Then again, we'll gladly shell out Rs 100 for an issue of Vogue or GQ. Let's face it: we rarely put our money where our mouth is.
In the United States, the New York Times has survived the advertising slump by raising its newsstand price and charging for digital access. The newspaper simply said to its readers: if you want it, pay for it. High quality journalism requires a huge investment in resources, time, and talent. It's why the New Yorker – owned by the very commercial Conde Nast, no less – is twice as expensive as a tabloid like Us Weekly. The circulation numbers are far lower, but the magazine consistently produces in-depth reporting that drives broader media coverage. Some of the best journalism in the West is produced by TV programs, magazines, newspapers that are often dismissed as boring, elitist, niche, intellectual etc. But they act as important pacesetters for journalism, ensuring that important stories don't fall by the wayside merely because they don't generate big numbers.
The other way to "pay" for good journalism is to subsidise public television, to push for an NPR- or PBS-style independent news channel financed by government subsidies and direct viewer donations. We shout all day about creating a Lokpal, why not push for a 21st century replacement for that old socialist-era mouthpiece, Doordarshan? A democracy is only as healthy as its press – more so in an era where politics is driven by the 24X7 news cycle. And yet there's been little outrage about TV markets dominated by politician-owned news channels.
Like all democratic institutions, the media too needs some measure of protection from the tyranny of the masses – or in this case, the tyrannical drive to go "mass." Journalism cannot be reduced to a popularity contest in a healthy democracy. Be it the New Yorker or PBS, there are plenty of models of how a smaller but more dedicated audience can support and finance high quality journalism that serves all citizens. But to get there, we first need news consumers that aren't just all talk.
Media bashing feels good precisely because it allows us to duck our personal responsibility in creating the very ills we rail against. But the next time we feel inclined to rage against the machine, let's not forget just who is pulling its levers.
Subscribe to Moneycontrol Pro at ₹499 for the first year. Use code PRO499. Limited period offer. *T&C apply
First Cricket News
The coverage will capture the performance of new teams including Hungary, Romania, and Serbia, who are competing for the first time in the men's T20 World Cup qualification, and Finland playing host to an ICC event for the very first time.
Sports
An ITT document for PKL media rights can be purchased from the tender portal until 12 March, while the last date for bidders to submit bid documents is 2 April. The auction will be held online on 5 April.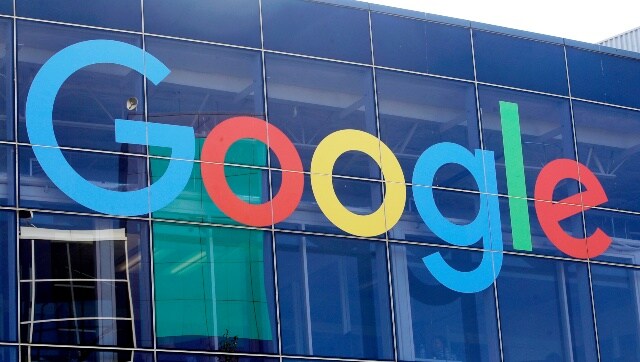 World
The Australian government is seeking to enact a 'News Media Bargaining Code' before the current session of Parliament ends on 25 February