The Accidental Prime Minister: Anupam Kher's 'mimicry' comment could turn contentious, actor would do well to distance himself
It would make sense for Anupam Kher to go on record before 11 January — the film's release date — and stress that he was not mimicking Singh but trying to emulate the man and his mannerisms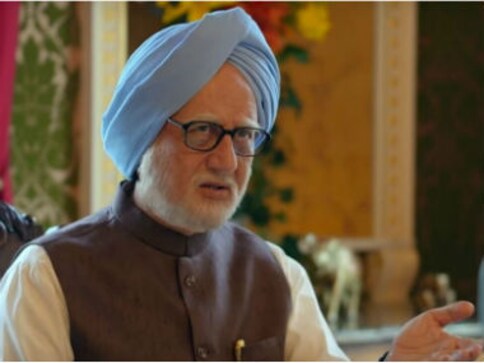 Ever since the release of the trailer of The Accidental Prime Minister created political controversy, its lead actor has been widely quoted in the Indian media as saying he found it tough to 'mimic' former prime minister Manmohan Singh's mannerisms. Although Anupam Kher seemingly didn't use that word, multiple online publications paraphrased the actor as saying he spent several months learning to 'mimic' Singh.
Now, mimic is not a pleasant word and is conventionally linked to the negatives of ridicule and mockery. When you mimic, you are parodying speech impediments and tics and personal quirks as well as laughing at the person's way of walking. In short, you are making a fool of someone. Accept the premise that you are mimicking in public and the stage is set for defamation.
While one might dub this 'trivial', if this issue balloons into a major confrontation between two political parties the use of the word 'mimic' underscores both motive and intent to mock and take the mickey out of someone. The top ten dictionaries all qualify 'mimic' as derogatory in nature when applied to copying an individual's persona.
To that extent, the media is doing a disservice to Kher every time it links him to the word. It would make sense for the critically-acclaimed actor to go on record before 11 January — the film's release date —  and stress that he was not mimicking Singh but trying to emulate the man and his mannerisms, that he was trying to get into the skin of the personality he was portraying. Even 'aping' has a certain element of facesaving admiration attached to it which the word mimic does not.
While Kher might find it laughable at this juncture, if one clever lawyer decides to build a case based on the "confessions" of a mimic, there are immediate legal grounds for libel.
The law would have to take cognisance of an accusation that the film was made to caricature Singh, mock his high treble voice and shuffling Stephen Fetchit walk in order to entertain by ridicule, thereby questioning the historical honesty and sincerity of the cinematic endeavour. Once Kher or the makers of the movie outlaw usage of mimic as a label they are safe from the fallout of its widespread usage in this context on TV, the print press and online platforms.
According to Law.com, there are grounds for libel if one is to publish in… television or film, an untruth about another which will do harm to that person or his/her reputation, by tending to bring the target into ridicule, hatred, scorn or contempt of others. Libel is the written or broadcast form of defamation…
This interpretation makes 'mimicking' a potential basis for legal action. Again, libel becomes real if the projection is a lie, if it damages a person's reputation and is published through film or television. There is no protection to the work of art even if the person is a public figure.
In this case, the moment one person has seen the film the makers become legally culpable. There is also the legal factor of 'false light' in which a real person, living or dead (through his family and next of kin) conclude that the projection of the character is a parody, deceitful and unfair. They can then seek collaborative evidence which has to go further than hearsay and needs to show documented material. While it may sound trivial at this moment, the continuous use of the word 'mimic' could become contentious in the long run.
Find latest and upcoming tech gadgets online on Tech2 Gadgets. Get technology news, gadgets reviews & ratings. Popular gadgets including laptop, tablet and mobile specifications, features, prices, comparison.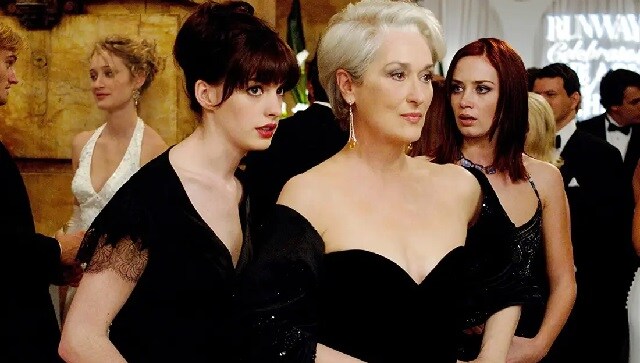 Entertainment
Despite having two women at its centre, The Devil Wears Prada ended up reaffirming and perpetuating harmful gender stereotypes for the most part.
Entertainment
Shah Rukh Khan said he is "filled with gratitude" towards his fans for loving DDLJ's Raj and Simran for 25 years.
World
Nawaz Sharif remains the most popular leader in Punjab, the province that functions like the controlling authority of Pakistan